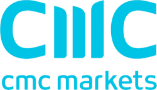 Is CMC Markets down?
CMC Markets is a UK-based company that offers online trading in shares, spread betting, contracts for difference (CFDs) and foreign exchange across world markets. CMC is headquartered in London, with hubs in Sydney and Singapore. It is listed on the London Stock Exchange.
No problems detected at CMC Markets
CMC Markets problems in the last 24 hours
At the moment, we haven't detected any problems at CMC Markets. Are you experiencing issues or an outage? Leave a message in the comments section!
CMC Markets Comments
Tips? Frustrations? Share them here. Useful comments include a description of the problem, city and postal code.
CMC Markets Issues Reports
Latest outage, problems and issue reports in social media:
Michael Hewson 🇬🇧

(@mhewson_CMC) reported

@gibraltarfx @CMCMarkets hope for the best is always a strategy for investors - looking at the good news and trying to ignore the bad news. Combined with ample liquidity and where else do you put that money to work. It may not make sense but you have to follow the money.

Archive

(@archive_fx) reported

@MEMTRADER @MoetBlindCat @IGClientHelp @CMCMarkets are not bad, I just wish they had better charting.

MacKeeper

(@MacKeeper) reported

@SFFakeNews @RazerSupport @darlowsproperty @CMCMarkets Sorry, we are handling this process, it takes some time to fix it. We are trying to cope with this asap. Vicky.

jorge

(@antartica81) reported

@mhewson_CMC @SFFakeNews @Razer @RazerSupport @darlowsproperty @CMCMarkets @MacKeeper That does influence but your firm can ask the ad network(s) it works with for Zerohedge to be blacklisted.

Izabel Molina

(@IzabelMolina3) reported

@CMCMarkets Is the right way to lose money and never more. WARNS if one guy from Brasil is working in some trader,he is a thief, son of New Zealand father and Brazilian mother, he has stolen all money from HSBC account ,many customers were in overdraft and this **** guy disappears

Gabriel Cohen

(@gaco13) reported

@CMCMarkets @CMCMarkets_FR no one has answered me for a week. it is not professional ! I'm waiting on your website... and your support is unavailable.

🏴󠁧󠁢󠁳󠁣󠁴󠁿ALBA🇪🇺🇦🇺Capital🏴󠁧󠁢󠁳󠁣󠁴󠁿🔞

(@ALBAcapmgmt) reported

@gibraltarfx @mhewson_CMC @CMCMarkets Not sensitive. And neither are markets being driven by respective virus situations or data points. They are being driven by respective amounts of liquidity provision. Happy to help. Cheers

🏴󠁧󠁢󠁳󠁣󠁴󠁿ALBA🇪🇺🇦🇺Capital🏴󠁧󠁢󠁳󠁣󠁴󠁿🔞

(@ALBAcapmgmt) reported

@gibraltarfx @mhewson_CMC @CMCMarkets You used automatically. I used generally. Big difference. I've been doing this a long time but clearly you know better. Sorry I could't help you.

Izabel Molina

(@IzabelMolina3) reported

@CMCMarkets Two years ago one thief called me to invest,so I lost all money ,was in overdraft and never more my money ,any profit because the thief was invested all the money into his platform. Ask HSBC that many people had the bank account empty. The trader xtraderfx Brazilian **** man