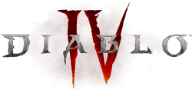 Diablo Outage Map
The following outage map shows the most recent locations worldwide where Diablo users have reported their issues and outages. If you are having an issue with Diablo and your area is not listed, make sure to submit a report.
Diablo is a hack and slash action role-playing video game developed and published by Blizzard Entertainment. Available on PlayStation 4, Xbox One, PlayStation 3, Xbox 360, Microsoft Windows, Macintosh operating systems.
Diablo Most Affected Locations
Outage reports and issues in the past 15 days originated from:
| Location | Reports |
| --- | --- |
| London, England | 3 |
| Matane, QC | 1 |
| Campinas, SP | 1 |
| Berlin, Land Berlin | 1 |
| Gorham, ME | 1 |
| Medicine Hat, AB | 1 |
| Conchas, NM | 1 |
| New York City, NY | 1 |
| Hecker, IL | 1 |
| Red Deer, AB | 1 |
| Essen, NRW | 1 |
| Vitry-le-François, ACAL | 1 |
| Grasse, Provence-Alpes-Côte d'Azur | 1 |
| Hanau am Main, Hessen | 1 |
| Khobar, Al Minţaqah ash Sharqīyah | 1 |
| Laatzen, Lower Saxony | 1 |
| Eisenhüttenstadt, Brandenburg | 1 |
| Neath, Wales | 1 |
| Paris, Île-de-France | 1 |
| Joliette, QC | 1 |
| Nice, Provence-Alpes-Côte d'Azur | 1 |
| Melbourne, VIC | 1 |
| Vienna, Wien | 1 |
| Montpellier, Occitanie | 1 |
| Châteauneuf-sur-Loire, Centre-Val de Loire | 1 |
Diablo Comments
Tips? Frustrations? Share them here. Useful comments include a description of the problem, city and postal code.
Diablo Issues Reports
Latest outage, problems and issue reports in social media:
AngKulaog

(@UragonUnited) reported

@Diablo hey guys, been getting the 395002 error once I log in... tried logging off and back in still says the same thing. Really want to hop in to season 24.

kraziboi85

(@Kraziboi85) reported

@Diablo Fix your server stability no reason why I should be dying via lag!

Nico 🏳️‍⚧️

(@Lazy_man95) reported

@Diablo #diablo3 Can you please fix that I cant hire the follower?

Rafterman

(@Rafterman74) reported

@Diablo Are you guys ever going to fix Diablo 3 on Xbox Series X or not? It's been 8 months and the game is still in 1080p even though the Xbox One X runs it at 4k.

Ibrahim Adie

(@IbrahimAdie1) reported

from Khobar, Al Minţaqah ash Sharqīyah

@Diablo @PlayStation I was willing to buy the new PS5 but honestly after all the ERRORS CODES that i had faced in my PS4 during the last two years, I WILL NEVER BUY PS PRODUCT AGAIN!! XBOX YOU GET A NEW COSTUMERS, SAY THANKS FOR PS SONY TEAMS! #PlayStation #XBOX

David Hibiki

(@Wolfenstein4TW) reported

@Diablo Did you guys fix the series x resolution?

Madness

(@madness657) reported

@Diablo I didn't have a problem paying for RoS as it was a huge update, they have to make money from it, they aren't a charity. I'm just forever disappointed that they stopped there. That being said I think the story had pretty much concluded.

Charles Barros

(@The_FluffyRaven) reported

@UniverseNation2 @Digltaldiarrhea @Diablo There are a lot of mods out there for Diablo 1 that fix this... Plus add a lot of good content to the game and they are super ez to install

Tony

(@TonyTGC2) reported

@Jshadowhunter @Diablo they won't fix it because they don't respect women.

Detective Thams

(@wickedtimefox) reported

@1microrna @FiddlerStrings @Diablo Fair point. I didn't think about not being able to grab loot quick enough from an accessibility perspective because that gripe is usually just frustrated players who don't have accessibility issues. Perhaps an option where at character creation you are given the option for

Deventh

(@Deventh) reported

@Diablo Fix the Amazon model...

MakAttack34

(@MAttack34) reported

@OrbyLedraw @Diablo It was a glitch it got patched already but I've been playing more apex and valorant lately anyway cuz if **** like this takes the whole piss outta the game

JammyPigeon

(@BossWahh) reported

@Diablo Thats no problem i will destroy all the flies.

Boomer

(@20yoBoomer) reported

@Diablo Did you fix the Amazon model?

Daniel Garbez

(@Switch209) reported

@DaSilverStreak @Soap_gg @Diablo Its still D3, which was made in WOW's shadow. There already is a key to see skills and hotkeys in the F1-F10 buttons. Adding more buttons is overkill. D2 was perfect and as the saying goes, "if it aint broke, dont fix it."