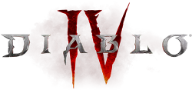 Diablo Outage Map
The map below depicts the most recent cities worldwide where Diablo users have reported problems and outages. If you are having an issue with Diablo, make sure to submit a report below
Loading map, please wait...
The heatmap above shows where the most recent user-submitted and social media reports are geographically clustered. The density of these reports is depicted by the color scale as shown below.
Diablo is a hack and slash action role-playing video game developed and published by Blizzard Entertainment. Available on PlayStation 4, Xbox One, PlayStation 3, Xbox 360, Microsoft Windows, Macintosh operating systems.
Most Affected Locations
Outage reports and issues in the past 15 days originated from:
| Location | Reports |
| --- | --- |
| Saguenay, QC | 3 |
| Launceston, England | 1 |
| Baar-Ebenhausen, Bavaria | 1 |
| Göppingen, Baden-Württemberg Region | 1 |
| Hamburg, HH | 1 |
| Reutlingen, Baden-Württemberg Region | 1 |
| Amherstburg, ON | 1 |
| Frankfurt am Main, Hessen | 1 |
| London, England | 1 |
| Dudley, England | 1 |
Check Current Status
Community Discussion
Tips? Frustrations? Share them here. Useful comments include a description of the problem, city and postal code.
Diablo Issues Reports
Latest outage, problems and issue reports in social media:
84jesterx

(@84jesterx) reported

@Diablo Pro-tip for you: 1) have stable servers so we can login.

Manfaceguy

(@wildfiretimbbq) reported

@Diablo Didn't get to die. Didn't get to play. Error code 32404. Hope this is fixed.

Thegrinch

(@Thegrinch322) reported

@Diablo Tip 2) sign in as soon as it starts if you want to play 270 minute wait.

Sir Good Game

(@SirGoodGame) reported

@Diablo I was having a lot of disconnect issues everytime I would teleport out of a dungeon back to town in the D4 Beta. Also I had to make another character because the game wouldn't load my Barbarian. I hope there isn't going to be that much lag when the game comes out in June.

🇸 🇹 🇮 🇪 🇫 🇱

(@Stiefl525) reported

@CD_Liviu @Diablo That's why there are queues if huge amount of players try to login at the same time. If you try to compare this with other games, check how many players are logged in in these games, they certainly won't have nealry close as much players trying to get in, at the same time

Azam Onur VARDAR

(@sLogCS) reported

My biggest problem with #DiabloIV was my settings kept resetting no matter what I did. Every single time I re launch the game, I had to do the settings when we launch the game for the first time, even the cinematic played at the start. Is there a fix anyone knows? @Diablo

David Clyde

(@DaytimeCoder) reported

@MostReal2 @Lord_V1le @Diablo That and we are assuming it was a numbers issue, and not an odds issue. Rare crashes in game code * number of players can mean a more frequent crash, they did say they were throttling login to help with stability. Lots of assumptions going on here.

TheDeadNorth

(@xTheDeadNorth) reported

@Diablo #DiabloIV Open Beta Weekend pro-tip: remove login queues..

🇺🇸 Whatcha 🇵🇹

(@WhatchaBoyy) reported

@Diablo FIX the random FREEZING!!! I have a 3090 + 13600K it doesn't make sense!

Hellvor

(@Hellvor_) reported

@Diablo Widescreen ratio / skills being used on these widescreens needs to be address. To keep it short, the wider of a screen you have, the farther you can use skills like Hydra/Teleport, this can be done also across terrain....... Possible fix would be setting a max cast distance.

Ryan Juvet

(@RyanJuvet) reported

@Diablo Maybe please fix the lag/rubberbanding that happens ALL THE TIME? Game is beautiful but dying to invisible lag goblins...

Jet

(@jetthejudge) reported

@Atsoc_WHV @AddinallJamie @Diablo This was like continual lag for almost 2 hours

Zima Blue

(@DuBsh4rK) reported

I hope @Diablo devs are taking notes from Kripparian's video on the beta. Playing as a melee character absolutely sucks especially barbarians and idk if it's going to be an easy fix.

Mandra

(@unatco_001) reported

@Diablo Imagine being a hardcore player and dying because of lag.

Deac

(@DeaconJustified) reported

@Diablo Change to 60hz to help the horrific stuttering & lag.
Check Current Status