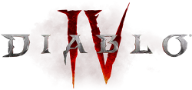 Is Diablo down?
Diablo is a hack and slash action role-playing video game developed and published by Blizzard Entertainment. Available on PlayStation 4, Xbox One, PlayStation 3, Xbox 360, Microsoft Windows, Macintosh operating systems.
No problems detected at Diablo
Diablo problems in the last 24 hours
At the moment, we haven't detected any problems at Diablo. Are you experiencing issues or an outage? Leave a message in the comments section!
Most Reported Problems:
Online Play

Sign in

Game Crash

Matchmaking

Hacking / Cheating
Diablo Outage Map
The most recent outage reports and issues originated from:
| | | |
| --- | --- | --- |
| La Garenne-Colombes | Sign in | |
| Mönchengladbach | Sign in | |
| Adelaide | Online Play | |
| Sydney | Sign in | |
| Saint-Dizier | Game Crash | |
| Rösrath | Online Play | |
Diablo Comments
Tips? Frustrations? Share them here. Useful comments include a description of the problem, city and postal code.
Diablo Issues Reports
Latest outage, problems and issue reports in social media:
MascDomFlop

(@Gayllewoh) reported

@Diablo How much additional money would I have to donate in order to not get lag spikes every 5 seconds in your game, making set dungeons and GR pushing effectively impossible?

MascDomFlop

(@Gayllewoh) reported

@Diablo Yo, the lag this season is literally unbearable. Any word on when that'll get addressed?

Ilya Korneychuk

(@iKorneychuk) reported

But I'm a fan of PC. I have a beautiful steam machine with RTX and I'd prefer to play Diablo IV on it. I hope you still have time to avoid this issue in pc version of @Diablo IV. And make it as good as console version.

iamTuRbii

(@TuRbii) reported

@Diablo I'm trying to play your game, but it's literally unplayable, after years still can't group mobs and AOE, which is the point of high GRs because of stuttering and lag.

Ардней Воланду

(@wolandoo) reported

@Diablo Only after buying a game, I find out that ban chat, automatically entails the inability to play single play. This is not in the agreement with the user. I am sure that the court will consider this a fraud of buyers, despite the justification for this by software errors.

R3V3RS3R #DeadbyDaylight #ESOFam #dogwifhat

(@R3V3RS3R) reported

@TestilieStream @Diablo @GuildWars2 Not installed at the moment but... I guess we can fix it! ;)

Garrapatona_

(@Garrapatona1) reported

@Diablo are any kind issue in Switch version with 21 session? It's very difficult to get legendary ítems or Bloodshards, even in torment VI or VII...

Ардней Воланду

(@wolandoo) reported

@Diablo Only after buying a game, I find out that ban chat, automatically entails the inability to play single play. This is not in the agreement with the user. I am sure that the court will consider this a fraud of buyers, despite the justification for this by software errors.

The Gamer Guy

(@BlazeGuardia) reported

@Blizzard_Ent @Diablo You need to fix this "only available to party leader" EIGHT MONTH OLD BUG, or refund my 90 dollars for diablo 3. Being refused to be able to play a game I paid for because your automated system silenced my @Warcraft account.

Pat McShane

(@PatMcShane16) reported

@Diablo Is there problems on the EU Servers, i've had terrible lag the past 2 days, all other online games are fine.

sihli

(@itsSihli) reported

@Diablo please fix the lag issues on PS4, skills aren't activating when we touch the button. The "theme" blacks out the screen and causes lag and random deaths, not to mention the set dungeon issue... Randomly items that are equipped stop working.

sh4ni

(@sh4ni_) reported

@Diablo FIX THE DAMN CRASHES ON SWITCH!

Amthyre

(@Amthyre_) reported

@Diablo #Season21 #Diablo3 Last patch may have introduced issues. Inventory initially lists legendary gear at the bottom. Server lag appears to be a thing too. Monsters teleport about.

Eliasan87

(@eXe_Eliasan) reported

@Diablo Fck this Fix Laggs Fix All solo 45ger without Set do not WORK !

TedStriker

(@TedStri10770260) reported

@rushe_steve @FrikkinMisfits His Diablo 3 error 37 rant is epic

流星丸(Doomlord AhYo)

(@LiuXingWan) reported

@Jetburns In fact, it doesn't matter what ABBY looks like.After all, LAST 2 becomes a trash game.the really problem is not on ABBY's appearance. PS. The barbarian women of DIABLO 3 are not as cute as men, and LAST 2 claims that they are unprecedented and still an exaggerated scam

Brandon Radosevich

(@bradosevich) reported

@Tanalei @Diablo Same issue my roommate and I have been having. The environmental effects are just pointless clutter that doesn't assist in gameplay. It actually triggers mobs off screen as well which is annoying

Brady Fukumoto

(@br80io) reported

@MackenzieWeber3 Thorns + Pox Faulds for double effect! I don't see any tradeoffs for this broken offense either. My defense and health regen are both impenetrable. I didn't do any extra grinding and am playing on difficult. Am I just really lucky or is this typical of Diablo RNG?

Matthew Walker

(@TheWalker4444) reported

@Blizzard_Ent @Diablo I only ask for TWO things!!. 1. Fix the season buff exploit 2. Give me a pet that picks up gold AND resources!!!! is this too much to ask for??? #Diablo3 #GoD #DH #ForTheLoveOfDiablo!

Belghast ⚔️ the Timeshifted 🛡️

(@belghast) reported

I think the core problem that Diablo 3 has... is that the game before 70... feels nothing like the game after 70. Like legitimately it just feels like those first 69 levels are meaningless. I have this feeling each season of "yay! I get to play the game now!" once I hit 70.

Brad Smith

(@bradsmithsite) reported

@Diablo @rhykker ...to make a place to gamble gold for goods, items that actually use (take gold away from you) or do extra damaged based on how much gold you've got. Greater Rifts are a problem. They could make a ENTIRE season based on Gold and a REAL use for it.

hukl

(@hukl) reported

@Deadlyslob RMT issues would exist without the flea. They existed in Diablo 2 too. People cheated like crazy in Diablo 2 to get items they'd sell via ebay for real money. As long as you can transfer items between players, there will be RMT and the issues around it.

ChreeDawg

(@ChreeDawg) reported

@BlizzardCS I'm having issues logging into diablo 3, keeps saying retrieving hero list and gets stuck on it, then gives me some error code

Jason Delgado

(@JasonDe34030053) reported

@Diablo having an issue on console where all my skills and passives are locked except my primary... wasnt an issue until today

bichphuongballz

(@bichphuongballz) reported

I've been playing a lot of diablo 2 these last few days and I might have a problem

Jaye Dub

(@xXJayeDuBXx) reported

Trials of Tempests is probably the worst thing to happen in @Diablo since Error 37! Garbage event this season that I'll probably skip. Can't believe people at @Blizzard_Ent thought this was an actual good idea. Not that I could come up with an idea, but I wouldn't do this one!

𝔅𝔯𝔶𝔞𝔫 𝔗𝔥𝔢 𝔓𝔦𝔯𝔞𝔱𝔢

(@BryanThePirate) reported

@seriouslyclara I think genre plays a massive part in this. Some genres like ARPGs (a la Path of Exile, Diablo 3) which allow you to repeat the same content over and over have the monotony broken down by procedurally generated levels. Whereas a more narrative driven fairs better with the latter.

أومو

(@_kp03) reported

I've reached a point where idgaf about anyone's problem at all I don't have any advice or input que te lleve el diablo si quiere

Killchain

(@KillchainGames) reported

Can confirm I can log in fine into Asia diablo 3 but for some reason anything American related WoW or D3 dc's me upon login.

Killchain

(@KillchainGames) reported

@Blizzard_ANZ Login servers down for us? cant login to any blizzard title wow, wow classic, or diablo get disconnected at the point of "logging into game server" (WOW51900328) Diablo 3 get dc'd upon logging into a character.
Diablo Most Common Errors
List of the most commonly reported error codes and fixes:
1

1001

1002

1013

1016

14000

14001

14009

2

2600

30008

3005

3006

3007

3025

5016

511

7

blzpts00007