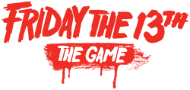 Friday The 13th: The Game Outage Map
Friday the 13th: The Game is a survival horror video game developed by Gun Media and IllFonic, and published by Gun Media. It is based on the franchise of the same name owned by New Line Cinema.
Friday The 13th: The Game Most Affected Locations
Outage reports and issues in the past 15 days originated from:
| Location | Reports |
| --- | --- |
| Rome, Lazio | 6 |
| Madrid, Comunidad de Madrid | 2 |
| Naples, Campania | 2 |
| Hackney, England | 2 |
| Stuttgart, Baden-Württemberg Region | 2 |
| Hannover, Lower Saxony | 2 |
| Leicester, England | 1 |
| Selargius, Sardegna | 1 |
| Palmer, MA | 1 |
| Lebanon, OR | 1 |
| Niagara Falls, NY | 1 |
| Sevilla, Andalucía | 1 |
| Genoa, Liguria | 1 |
| Forbes, NSW | 1 |
| Melbourne, VIC | 1 |
| Topeka, KS | 1 |
| Kansas City, MO | 1 |
| Beirut, Beyrouth | 1 |
| Reinbek, Schleswig-Holstein | 1 |
| San Fernando, Andalucía | 1 |
| Herne, NRW | 1 |
| Lima, Provincia de Lima | 1 |
| Mexicali, BCN | 1 |
| Quito, Provincia de Pichincha | 1 |
| Casagiove, Campania | 1 |
| Montpellier, Occitanie | 1 |
| Dalton, GA | 1 |
| Marino, Lazio | 1 |
| Saint-Louis, Réunion | 1 |
| Island Lake, IL | 1 |
Friday The 13th: The Game Comments
Tips? Frustrations? Share them here. Useful comments include a description of the problem, city and postal code.
Friday The 13th: The Game Issues Reports
Latest outage, problems and issue reports in social media:
Goku Black

(@RosGokuBlack12) reported

@Friday13thGame @Ravxrts The throwing knife glitch that flips cars still works just not as well and the pinehurst main house has a glitch where u use a bear trap as a survivor and glitch in the stairs and Jason is unable to kill them

BodenFla

(@BodenFla) reported

@Friday13thGame server down all the time. About to give up trying, here.

🎃F#%ked up gamer🐍

(@SoulShriek33sr) reported

@Friday13thGame Fix the under the stairs glitch

coffincomfort

(@coffincomfort) reported

@Friday13thGame Please fix the bug for character select. Not working. Defaults to random after selection.

Matt from Gun

(@mattshotcha) reported

@BrettOkc @Friday13thGame @weskeltner Not a terrible thought, but not really a high enough upside to push it through at this stage. It won't fully correct the issue it aims to fix. For example, I'm a trash counselor and often don't manage to fix anything. But I'm never just trolling.

E_daniels03

(@Hdaniels031) reported

@Friday13thGame Fix Xbox servers I've been trying to find one for over 30 minutes

Mitch Floyd

(@RL_MitchFloyd) reported

@DIFFERENCE666 @matt_filaseta @Friday13thGame I don't have any issues here soooooo

Drago 142

(@142Drago) reported

@Friday13thGame I can never find a match anymore. Please fix this on the ps4.

TH3 + ST♉N3R ❌❌❌

(@DIFFERENCE666) reported

@RL_MitchFloyd @matt_filaseta @Friday13thGame Nope environment kills have been broken for months this game has more glitches than ever before

Satan's Lil Brother

(@LarryGonzalesJr) reported

@Friday13thGame Yay! Cheap broken games!

Rose🌹Quinzel

(@R0seQuinzel) reported

@HeatherScholl21 @Friday13thGame They need to fix it on the switch, every game I play I never get the counselor I pick. It's always a random every match. Please fix this

Rose🌹Quinzel

(@R0seQuinzel) reported

@Friday13thGame Well it should be 100% off. You guys have no problem still making money off this game but won't fix what's wrong. I'm not asking you to add anything to the game, just fix what's already in the game that's broken.

💔

(@Xijomi1) reported

@Friday13thGame Fix matchmaking

saker.ittihad

(@IttihadSaker) reported

@Friday13thGame We need Fix The gliths in this game,please Update This game

The Cardsharp

(@the__cardsharp) reported

@SAOKirito1993 @bulldog_y2k @Friday13thGame I wasn't lucky enough, unfortunately. A lot of fans are pissed off at Gun Media and Illfonic about that, too, as if they were the ones who caused the problem. It seemed like people are just so pissed off that they need to blame someone, doesn't matter who it is.