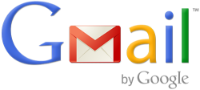 Gmail Outage Map
Gmail is a free, advertising-supported email service developed by Google. Users can access Gmail on the web and through the mobile apps for Android and iOS, as well as through third-party programs that synchronize email content through POP or IMAP protocols.
Gmail Most Affected Locations
Outage reports and issues in the past 15 days originated from:
| Location | Reports |
| --- | --- |
| Bogotá, Distrito Capital de Bogotá | 42 |
| Madrid, Comunidad de Madrid | 36 |
| Barcelona, Catalunya | 32 |
| Paris, Île-de-France | 23 |
| London, England | 20 |
| Lima, Provincia de Lima | 17 |
| Mexico City, CDMX | 17 |
| Berlin, Land Berlin | 17 |
| Medellín, Departamento de Antioquia | 14 |
| Santiago, Región Metropolitana | 13 |
| Rome, Lazio | 11 |
| Hamburg, HH | 11 |
| Sydney, NSW | 10 |
| Munich, Bavaria | 10 |
| Buenos Aires, CF | 9 |
| Cali, Departamento del Valle del Cauca | 9 |
| Guadalajara, JAL | 8 |
| Guayaquil, Provincia del Guayas | 7 |
| Köln, NRW | 7 |
| Melbourne, VIC | 7 |
| Puebla, PUE | 6 |
| Quito, Provincia de Pichincha | 6 |
| Sevilla, Andalucía | 6 |
| Portland, OR | 6 |
| Monterrey, NLE | 5 |
| San Francisco, CA | 5 |
| Iztacalco, CDMX | 5 |
| Valencia, Comunitat Valenciana | 5 |
| Sofia, Sofia-Grad | 5 |
| Southampton, England | 5 |
Gmail Comments
Tips? Frustrations? Share them here. Useful comments include a description of the problem, city and postal code.
Gmail Issues Reports
Latest outage, problems and issue reports in social media:
Research Consultant

(@Rube_Mfalme) reported

@gmail I've just the problem of not connecting with Gmail

katka

(@JaceLucena) reported

do you break down in cold sweat just by seeing the gmail icon or are you not slightly traumatized by the school system

h~blm~ Go生 HYUCK DAY

(@_lemonchan__) reported

GIRL I JUST FOUND OUT THAT BOTH GMAIL AND GOOGLE CLASSROOM STAYS EXIST. I NEED TO SIT DOWN

Somen Adhikary

(@PhySomen) reported

@YouTubeIndia @Google @googlecrome crome use same Gmail account for my phone and laptop, though the watch history of my phone is saved, watch history for my laptop is missing, so I keep getting recommendations of the same things which I have already watched. Please fix this issue

Galoot, citizen of 2 failed states

(@galoot) reported

@theabingdontaxi Something about attributes like orientation not being really *attached* to the photo while it is in the Photos app. If you move them out and then send, it's better, but who wants to do that. Apparently not an issue with Apple Mail (naturally) but I use gmail

Kristin Jensen

(@khj5c) reported

@gmail @MamakHubert I'm having this issue too, suddenly as of this morning. I don't allow notifications from Gmail but every time I open it, it closes itself almost immediately. I tried updating the app and restarting the phone. I'll try uninstalling and reinstalling the app next.

StreamYard #TheYard

(@streamyardapp) reported

@kartikmalhotra @gmail @Facebook Hi Kartik, we have our own sign in. Guests do not have to log in with social platforms unless you turn that option on

Wasim Raja

(@WasimRajakasba) reported

@TeamYouTube my gmail is recoverd but I can't sign in my YouTube channel. Help me out.

James Voss Grumish

(@JamesVG) reported

@prolificliving @gmail FWIW, I updated Chrome this morning and my similar Gmail image issue (although caused by a different extension) is no longer a problem. Hopefully it was just a small error that has since been mitigated for you as well.

#OneChildOneSanitizerCampaign

(@Tumani_ntombi) reported

@KetaMosepele Perhaps it's our service providers or gmail is down.

SC Pride Strength & Conditioning

(@pride_sc) reported

@Samantha67401 @basketball_sc @SC_Bowling_Team @SCmustangSoccer @CoachGoll @SC_MustangFB @SCXC19 @We_Are_SC @are_baseball @SC_Track_Field Your athlete should use their school gmail account to sign up. If you have any more issues please let us know!!!

Mini Amanda Rollins🥺🌈🏳️‍🌈|| #BLM

(@PeachyxRollins) reported

If Gmail could be a little less slow so I can get to an important email, that'd be great!

carl

(@carlyounguk1) reported

@CryptoDadi 2/2 issue is I know have compliance and NDA forms but they have to be sent from the registered gmail address. This will not work as my registered address does not have the period in it!

Adam Keys

(@adkeyz) reported

@ndrew_porter I didn't think this was possible. As far as I knew Gmail ignores full stops. My store Gmail account is written as baseo.southend but I can also login without using the full stop.

Vijay Sappani 2.0

(@VJsapps) reported

@rashmi I think the zoom that is signed in the chrome widget is your other account . Had the same issue. Free account with my gmail and pro account with work email . Did a full reinstall and worked .