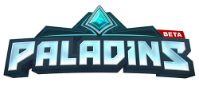 Paladins Outage Map
Paladins: Champions of the Realm is a free-to-play multiplayer Hero shooter video game released on September 16, 2016 as an early access product by Hi-Rez Studios.
Paladins Most Affected Locations
Outage reports and issues in the past 15 days originated from:
| Location | Reports |
| --- | --- |
| Santiago, Región Metropolitana | 5 |
| Lima, Provincia de Lima | 5 |
| Rennes, Bretagne | 3 |
| Boppard, Rheinland-Pfalz | 2 |
| Santo Domingo Este, Provincia de Santo Domingo | 2 |
| Montevideo, Departamento de Montevideo | 2 |
| Paris, Île-de-France | 2 |
| Hyderabad, TG | 2 |
| Limoges, Nouvelle-Aquitaine | 2 |
| Morelia, MIC | 2 |
| Helsinki, Uusimaa | 2 |
| Rosario, SF | 2 |
| Rome, Lazio | 2 |
| Salina Cruz, OAX | 1 |
| Milwaukee, WI | 1 |
| Dortmund, NRW | 1 |
| Wiesbaden, Hessen | 1 |
| Dübendorf, ZH | 1 |
| Madrid, Comunidad de Madrid | 1 |
| Kiel, Schleswig-Holstein | 1 |
| Spijkenisse, zh | 1 |
| Triel-sur-Seine, Île-de-France | 1 |
| Guimarães, Distrito de Braga | 1 |
| Valencia, CA | 1 |
| Uxbridge, England | 1 |
| Grimsby, England | 1 |
| Oerlenbach, Bavaria | 1 |
| Essen, NRW | 1 |
| Norderstedt, Schleswig-Holstein | 1 |
| Würzburg, Bavaria | 1 |
Paladins Comments
Tips? Frustrations? Share them here. Useful comments include a description of the problem, city and postal code.
Paladins Issues Reports
Latest outage, problems and issue reports in social media:
Wil

(@Wil_being_Wil) reported

@HiRezStudios @SMITEGame @AskPlayStation why is there a problem with being able to use my PS account on PC when all their other games like rogue company and paladins have cross play? Hirez believes this is a Sony issue.

unshakable

(@Fedushev) reported

@PaladinsGame more cooler is to fix the bounty and the game (fps drops and lag in EU servers) but as you wish...

✨trash✨

(@frost_edmund) reported

@PaladinsGame Fix the bounty store damnit >:O

JacksonMcLoad

(@JacksonLoad) reported

@niiiniwi I don't see a problem here this looks badass now imagine raum from paladins doing this XD

thom_35e

(@i_l0ve_tomatoes) reported

@PenguSn0w @PaladinsGame Like they did with the killcam and the top play, they probably take it away because they can't fix a simple shop

ZwirI

(@ZwirlyWirly) reported

@swee_sweelian I agree, you alone would've been better than all the AoCs, you would bring the Esports back, you'd fix the servers, you'd prevent World starving, You'd Bring world peace There is no reason to play paladins without you.😢

vanmelkteaborger

(@vanhihi4) reported

@PaladinsGame what happen to my game in nintendo switch seem not working it sad icant play because it saying unable to connect server its sad icant play my favorite game :((( please fix my account vantheban

Julius

(@julilPOWER) reported

@_x__Shadow__x_ @PaladinsGame Yeah i also have this Problem m8

Chukiri

(@Chukirii) reported

@Hasegawa_Kurumi @TyraUntamed @MentallyMeow Yes but it wont be enough to keep competitive players in the game on top of all the issues the game itsself has. Paladins wont die because of it but will take a big hit on how all their other games will have or do have an esports scene.

EarthTH0 Vivian

(@SovietThailand) reported

Paladins server down

RedRumAD

(@RedRumAD1) reported

@Dennekerlol @Spyro123451 @PaladinsGame I restart after every 2-3 games. It will still crash, even sometimes after a restart. Last night for instance I restarted & it crashed right after the draft. It took 10x to login successfully (kept getting stuck on the loading vendors). I could still talk w/ my friends though.

Dimitar Stoyanov

(@Isis90692519) reported

@ckaleiki Fix paladins/monks/wars . They are not balanced.

Denneker

(@Dennekerlol) reported

@Spyro123451 @PaladinsGame If u play on the Swings you need to restart for every 3 matches sonit doesn't crash

KINGOO

(@ii_KINGOO) reported

@player42596908 @PaladinsGame Is it fix right now I want that skin

Tait *Caffeinated Motivated* Washburn

(@kinda_writing) reported

@chris_reisen @infinite_mao Idk how I would fix it, but religion and culture are so interwoven in real life that just giving someone God powers without any kind of context seems off. Maybe they aught to have the same level of narrative hooks as Paladins and Warlocks if they are going to shoot Jesus lasers.