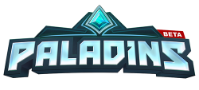 Is Paladins down?
Some problems detected
Users are reporting problems related to: sign in, game crash and online play.
Paladins: Champions of the Realm is a free-to-play multiplayer Hero shooter video game released on September 16, 2016 as an early access product by Hi-Rez Studios.
Problems in the last 24 hours
The following chart shows the number of reports that we have received about Paladins by time of day over the past 24 hours. An outage is determined when the number of reports are higher than the baseline, represented by the red line.
November 27: Problems at Paladins
Paladins is having issues since 11:50 PM IST. Are you also affected? Leave a message in the comments section!
Most Reported Problems:
Sign in

Game Crash

Online Play

Glitches

Matchmaking

Hacking / Cheating
Live Outage Map
The most recent outage reports and issues originated from:
| | | |
| --- | --- | --- |
| Roeselare | Sign in | |
| Choloma | Sign in | |
| Choloma | Sign in | |
| Mesa | Sign in | |
| Jülich | Sign in | |
| Mumbai | Sign in | |
Full Outage Map
Community Discussion
Tips? Frustrations? Share them here. Useful comments include a description of the problem, city and postal code.
Paladins Issues Reports
Latest outage, problems and issue reports in social media:
LeFayMcClaren

(@OneNonlyXoey) reported

@PaladinsGame Ayooo my game has crashed a total of three times rn as I'm writing this comment so like wassup with it when u gonna fix the bugs peeps not to mention the screen flicking in loading screens what are y'all even doing rn?

🌌Moonςτrυcκ Pαlαdιn🌒

(@clxmsypaladin) reported

@LonelyOniShuten " Shu-shu, huh? Cute name for a cute oni~ I am Astolfo, one of Charlie's twelve paladins! " There had to be some class advanrage issue in play here, definetly. The Rider had left his guard down even more than usual. He'd give her a silly smirk as he took a couple grapes.

Abraham

(@Drive2011GOAT) reported

@weneedapig Have I? Lord Uther, by my right of succession and sovereignty of my crown, I hereby relieve you from your command and suspend your paladins from service.

Jakub Neruda

(@jakub_neruda) reported

My problem with hero shooters is that ability I want to play is tied to hero I don't like playing as. I prefer loadout based games where skin is not tied to abilities and equip. And it could work in HS genre. What about you? #gaming #overwatch #paladins

Todd Miller

(@ToddMil02568372) reported

@FallenAngelRid I usually play paladins, druids or rouges. I usually prefer to dps or heal. I am a decent tank in world of warcraft though. Never got the hang of it in dnd. I'm kinda like Neb, I always find danger and trouble. Don't even have to try.

Ms Ann Throat

(@dudethatspiss) reported

@PaladinsGame y'all ever gonna do anything on switch to fix the first game first crash bug between the lobby and map? It's only been like three months and takes like 1:30 minutes to launch back into the game -__-

ZeroGaer ✨🌙🎄

(@ZeroGaer) reported

I just open Paladins on PS4 and it crash WTF

DARTHDROXUS

(@Darthdroxusmvm) reported

Why is paladins freezing after this update wtf is going on like this the only game I play fix it please freezing mid game etc 😵‍💫😵‍💫😵‍💫😤😤😤😵😵

Greslyn

(@Greslynnn) reported

@PaladinsGame I have a problem just today I open the paladins, my skin for priest seris was taken from me! I only have his weapon but not his skin, what a steal >:(

fish. COMMISSIONS OPEN

(@stupidassfish) reported

Still mad that the whole "switch will crash less now" lasted a day or 2 Im back to as many crashes as usual, if not MORE #Paladins #PaladinsGame

Kade the Grey

(@KadetheGrey) reported

@PaladinsGame Game is broke atm loads of crashing issues and loading errors...

Kade the Grey

(@KadetheGrey) reported

@HirezOps @PaladinsGame is broke atm,sometimes stuck loading up,then error code ce-34878-0 and game freezes and stuck on things,its broke...

Saltreax

(@saltreax) reported

@PaladinsGame Youre Europe Servers are broken! Fix this please!

trey cobain

(@trey_cobain) reported

@sharksfan9771 @SenatorIvy I play ranked on paladins it's just they need to fix a few things wished they had the overwatch money cause I love hi rez games realm royale,smite,paladins, rouge company but can you imagine how overwatch 3 will be with that Microsoft money!!!!

Eobhard (Rei's husband)

(@Eobhard) reported

Do someone know how to fix an armature in Blender? I imported Paladins model, I tryed to move the right arm, but it moved the left one. How can I "mirror" the skeleton?

𝐉𝐞𝐬𝐭𝐞𝐫 𝔐𝔛ℑ𝔙

(@ShuttleJumper) reported

@PaladinsGame Not sure if others have this issue but Tyras eternal emissary skin doesn't unlock in the champion skin menu

DoubleDM, new eps every Monday

(@DoubleDMpod) reported

@mirror_lock one country is basically nation of paladins so they require everyone to do 1 year of paladin training which is kinda like military service and civic duty combined.

Femmus

(@DeFemmus) reported

@infernalseris @PaladinsGame I never had a problem with their Player Support. Sooo imo not really useless

Pig

(@DrPigsSon) reported

@PaladinsGame Fix golden yagorath not being able to be equipped

Fanged Wyvern Enthusiast ❎

(@TheLastMimiga) reported

@ZeroBringsLight @PlayOverwatch @ItsSomjuu overwatch took how many years to remove the stun issue? overwatch took how many months to fix brig? it took how many months to nerf goats and double shield? i could go on and on dude. paladins legit has a solution for double shield and the stun meta within the ingame shop lol

Your Goth BF

(@Your_Goth_BF) reported

I boot up paladins and queue rank then I get booted to the login menu just to load back into a queue ban because I "deserted". Literally suck the length,girth, and width of my ******* Hirez

Swindy

(@Swindyyyy) reported

@SOLAC3_ It feels like you've already written it off without it even releasing though, thats my issue with a lot of this criticism. I get people want investment in Paladins, but dumping a ton of money into Paladins won't save the game because of what you said earlier about its issues 1/2

sus project

(@DanyeDaHornDog) reported

@NoSmokingLord @PaladinsGame Did you crash in character selection leading to a "dodge" often thats usually the cause

Korie

(@FreeNuggetsHere) reported

@Rainbow6Game Would be nice if PC had a cross play feature like paladins that when you use a controller it allows you to play against console players I use controller because I have problems with my hands and back and I do fine against pc players but it can suck at times

Lohsil

(@nickse705) reported

@rodolrojas @DKOgame There are other issues with paladins,rogue and smite that they should focus on. Especially rogue with the 2 month benween every update

Lohsil

(@nickse705) reported

@rodolrojas @DKOgame There are other issues with paladins,rogue and smite that they should focus on. Especially rogue with the 2 month benween every update ..

𝕵𝖔𝖘𝖊 𝕭𝖆𝖙𝖎𝖘𝖙𝖆 🇩🇴 🔞

(@Damienx247) reported

@YoDanno @ARRGETSTUFFED I'll give Paizo this, they bucked WotC's trend of multi-spectrum Paladins, and replaced it with the Champion. A knight in the service of the gods of good or evil, only a Champion who takes up the cause of Lawful Good can claim the title of "Paladin".

Monaur

(@monopool_) reported

@BrumboThe2st My only issue with paladins is the fact the game has like 3 maps on rotation and some of the most unfun hitscan characters to play with and against (viktor and vivian are awful characters)

KstooVie

(@KstooV) reported

@PaladinsGame please fix the game, I can't even get on the main menu. After the peach logo the game crashes every time on PS4/5.

tef

(@kinvanaa) reported

@Swindyyyy @EvilMojoSrixis if paladins had 60k active players one day and they didn't learn to turn that into good profit for them, it's a management/marketing problem, don't you think? (I remember well that it had little content to spend in its heyday) but the game proved its potential