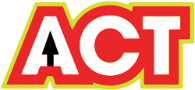 ACT Outage in Nallakunta, Khammam, Telangana
ACT offers fiber to the home services under the brand name "ACT Fibernet" and digital television services under the "ACT Digital" brand. The company provides services in Karnataka, Telangana, Andhra Pradesh, Tamil Nadu and Delhi.
ACT problems in the last 24 hours in Nallakunta, Telangana
Most Reported Problems:
Internet

Wi-fi

Total Blackout

E-mail

TV
ACT in Nallakunta, Telangana Comments
Tips? Frustrations? Share them here. Useful comments include a description of the problem, city and postal code.
ACT Issues Reports
Latest outage, problems and issue reports in social media:
Narendra Modi Fan

(@vk4bjp) reported

Same here, @ACTFibernet it is more than 36 hours, my broadband connection is not working, I have called 4-5 times, each time I was given new deadline, pathetic service. My complaint number SR10240262174812

Vishal Patel

(@vishpatel80) reported

SR10240269910212 @ACTFibernet more than 24 hours there is no internet connectivity .... and whenever i call customer care then say we are working give us 24 hours ..... yesterday i called they say give 24 hours just now i called they say 24 hours

Vashista Kumar V

(@vashista_v) reported

@ACTFibernet From today morning my internet not working and raised a ticket # SR10240310732012 for the same, till now no updates about the issue. Kindly check and do the needful at the earliest.

Sridhar M

(@smahadevan87) reported

@ACTFibernet Not the ideal start. False promises and finally leaves the customer in soup. Sorry for the inconvenience is the word I hear. Nothing in action. Not expected from ACT

Sivasurya

(@Sivasur94416279) reported

@ACTFibernet if you are not able to completed my request. I would like to cancel my subscription and want you to reimburse my payment. Because I haven't used your service after I moved to a new location. Shifting Ticket no: SR10839453845853

Girish

(@Girish03801126) reported

Dear, @ACTFibernet my internet is nt working frm past 2days,spent 0 productive day @ home today,none of the engineer called me fr my tkt. Unfortunately with current situation, we all need internet 2 work without any issue. Please help ASAP. Tkt# SR10240312112732 SR10240310892104

Khaja Moheen $yed 🇮🇳

(@khajamoheen) reported

@ACTFibernet pls respond to this issue , otherwise no one will refer you to others.

Rohit Kumar

(@RohitK123) reported

@ACTFibernet Correction - It was HORRIBLE & TERRIFYING and HAS BEEN.

Khader Askander

(@ksalsharif) reported

from Hyderabad, Telangana

@ACTFibernet from Hyderabad repeated complaints abt speed issues since 1 week still no solution.

Hapless Batman

(@SibiAadarsh) reported

@ACTFibernet @ActfiberC acc no: 108399977576. Paid for a new connect 8 days back! Was promised connection in 3 days! 8th day running no response from any person who I contacted earlier. My calls and messages are ignored. Disappointed with the service. Awaiting response quickly!