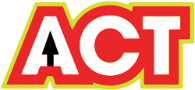 ACT Outage
Is ACT having an outage right now?
ACT offers fiber to the home services under the brand name "ACT Fibernet" and digital television services under the "ACT Digital" brand. The company provides services in Karnataka, Telangana, Andhra Pradesh, Tamil Nadu and Delhi.
ACT problems in the last 24 hours
June 05: Problems at ACT
ACT is having issues since 03:50 PM IST. Are you also affected? Leave a message in the comments section!
Most Reported Problems:
Internet

Total Blackout

Wi-fi

E-mail
ACT Outage Map
The most recent outage reports and issues originated from PETROL BUNK ORR, New Delhi, Hyderabad, Ernākulam, Bengaluru, Hadapsar, Chennai, Delhi, Noida, Sholinganallur, Lucknow, Manjeri, Jaipur, Annāram and Thiruvananthapuram.
| | | |
| --- | --- | --- |
| Hyderabad | E-mail | |
| Ernākulam | Total Blackout | |
| Hyderabad | Internet | |
| Bengaluru | Wi-fi | |
| Hyderabad | Wi-fi | |
| Ernākulam | Internet | |
ACT Comments
Tips? Frustrations? Share them here. Useful comments include a description of the problem, city and postal code.
ACT Issues Reports
Latest outage, problems and issue reports in social media:
கிரண்

(@rogerkiran) reported

@ACTFibernet guys. It's been 4 hours. We do not have internet. Ticket had been raised and the number is SR10240821096132 Please resolve as we have multiple video calls throughout the day.I understand that these are testing times. And it's hard. But pls solve this problem.

Sundar

(@pmsundar) reported

@ACTFibernet It's ok to reply after 3 days (prompt customer service) however, please also read the attachment image where you can find the Acc no you are asking for

Kuldeep Patel

(@kuldeeppatel31) reported

@ACTFibernet What happened to your referral program because I have not received any referral benifits on successfull referal. And your support team don't bother to even reply the mail.#ACTFibernet #balaamalladi #surendraraju

Sandeep Kumar

(@KumarSandeep_J) reported

@himanshu_mahi_8 @Vamsi78386009 @ACTFibernet Yes they close the ticket by putting future resolution date and no one picks that up again. You end up raising a new request and so on. Time to move on.

pavanvellala

(@pavanvellala) reported

@ACTFibernet Pllz provide the contract no who can resolve my issue

indrodeep Ganguly

(@indrodeepGangul) reported

@ACTFibernet I have made a mistake by giving act advance for my internet connection. Wish could see this service before collection of the money. Now pls don't install the net and refund my money

Pradeesh M Shetty

(@pmshetty) reported

@ACTFibernet Pathetic service.. no internet from past 3 days and unable to contact customer care number for hours.. if connected also same standard reply that it will resolved with in 24 hours.. such a horrible service provider. SR10240703572882

indrodeep Ganguly

(@indrodeepGangul) reported

@ACTFibernet u guys took money and said u will provide internet within 3 days, called on second day was rudely bsaid it will take 3 days as informed earlier, 3 days over and the act person does not take my call. Looks like the service is only till the time money is recieved

Sandeep Kumar

(@KumarSandeep_J) reported

@curiousnarayan @ACTFibernet They are cheaters. They have incapable systems with lot of manual feeds. I have 10 reasons to fight with these guys, but no way they understand and resolve the problem. Will move on to airtel.

soni singh

(@sonisingh1406) reported

from PETROL BUNK ORR, State of Karnataka

@ACTFibernet horrible service I have been following up with these people since a week but I am not getting any response @actfibernet @bengaluru

Paracelsus_in

(@Paracelsus_in) reported

@ACTFibernet Net gets disconnected. Complaint lodged 2 days back. Still problem persists. Uploading 30 Mb video file took more than 12 minutes! #Internet #4G #ActFibernet #India #WFH #WorkFromHome

MOHAN KUMAR R

(@RMOHANTWEETS) reported

@ACTFibernet I wanted to downgrade the plan. Please help. App have only upgrade option

Naveen 🇮🇳

(@naveenamrita9) reported

from PETROL BUNK ORR, State of Karnataka

Dear @ACTFibernet , It's been 3 weeks still internet is not working. I made a mistake of paying 3 months plan and it's all wasted now due to your poor maintenance and negligence. When are you guys planning to fix this and also I need to file a complaint for my refund.

Sreekanth Prasad

(@SreekanthPrasa4) reported

@ACTFibernet Team, I received a call last week saying they will resolve the concern and get back in 2 - 3 days. But no update yet. Could you kindly advise on the resolution process. Thank you.

BILAL HUSSAIN

(@BILAL9770) reported

@ACTFibernet I have been trying to shift my connection but everytime the technician says he's coming and he'll never showup. Also everyday I get a reminder call for due payment , but I haven't been using Internet since couple of months.

deepak singh

(@f55deepak) reported

from New Delhi, National Capital Territory of Delhi

My A/c no is 110000211141. My bill is generated and its amount is ₹5656.93. Why waiver is not credited. A box is installed in my premises which is consuming electricity I was told for this I will get ₹100 every month. And customer care is are not responding. @ACTFibernet

Naval

(@navasaini) reported

@NTR_Warrior @ACTFibernet True..Pathetic service..I have requested for installation since last 14days and no response from sales team..even ACT is not refunding my amount...its just showoff from this vendor

Raja R

(@raja1988raja) reported

@ACTFibernet SR10340826312372. Any idea when this issue will get resolved . P.s: connection box is at my home . Please expedite

Darshan Sridharan

(@DarshanSNair) reported

@ACTFibernet i have no internet the whole day ans this has become a pattern every week. These are times we subscribers heavily depend on you and inturn we are let down. Sorry to say "your service has been unreliable and worst". You will loose a lot of customers if this continues

sh.Gagan

(@saigagan) reported

@ACTFibernet Please provide good service and reply the queries first.

shruti

(@bshruti509) reported

@ACTFibernet Hi @ACTFibrenet, It's been few days that I've placed request for new connection. Below is the enquiry status screenshot from your app. Been waiting for the field engineer for more than 3 days now. Not able to connect to your customer support. (1/2)

sh.Gagan

(@saigagan) reported

@ACTFibernet Hi Team, Radio silence is not an answer. Please someone check and resolve the issue asap. One of the very worst and bad service.

Yasir Khan

(@YaRdLeY002) reported

Till now I had a gut feeling that in terms with customer service @HathwayBrdband was bad but now you have taken a back seat as @ACTFibernet has overtaken you in a brilliant way... #ACTFibernetpathetic

Mohan N Rj

(@mohan_natrayan) reported

@ACTFibernet I have disconnected connection and need to activate again. I had sent mail several times and called customer care. I did not get single response.please help me out to resolve the issue

narayana

(@narayana_poola) reported

Dear Customer. A ticket number has already been generated against your service request.10240516600402 We will update you with the estimated time for resolution soon. Team ACT , @ACTFibernet may I know when u will resolve issue

ApplePiEnginner

(@ApplePieEngg) reported

@ACTFibernet Internet not working since 3 days and the opened ticket is constantly being closed without any resolution. This isn't professional from any angle. The escalation matrix is a joke here. SR No. : SR10240717512482

Nishanth H S

(@HSNISHANTH) reported

@ACTFibernet Does your customer care numbers even work. Half the times the number is busy and if someone has the patience to wait on the call for 10 mins.. it gets disconnected

Lucifer Akhil

(@santoshakhil05) reported

@ACTFibernet Connection speeds are always low as 50 % of the promised speed i tried complaining and they are saying work from home and all what a irresponsible customer care service they have

narayana

(@narayana_poola) reported

Pathetic service @ACTFibernet it's been 7 days we have given complaint internet is not working still no response.

nandhini dinakar

(@DinakarNandhini) reported

@ACTFibernet worst service.. Irresponsible..