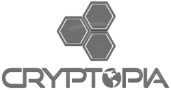 Is Cryptopia down?
No problems detected
If you are having issues, please submit a report below.
Cryptopia is a cryptocurrency exchange based in New Zealand. Cryptopia also provides mining pools and auctions.
Report a Problem
Problems in the last 24 hours
The graph below depicts the number of Cryptopia reports received over the last 24 hours by time of day. When the number of reports exceeds the baseline, represented by the red line, an outage is determined.
At the moment, we haven't detected any problems at Cryptopia. Are you experiencing issues or an outage? Leave a message in the comments section!
Community Discussion
Tips? Frustrations? Share them here. Useful comments include a description of the problem, city and postal code.
Beware of "support numbers" or "recovery" accounts that might be posted below. Make sure to report and downvote those comments. Avoid posting your personal information.
Cryptopia Issues Reports
Latest outage, problems and issue reports in social media:
kiran

(@ketanraoo) reported

@MrBeast @MR_MARH Sir i am YouTube subscribe since last 2 years . because of cryptopia exchange hacked i have lost my 3 Bitcoin and due to pendamic lost my job and savings .. please help me with 1 bitcoin My Bitcoin address 13V2nDZ3ehcX9eSTwEmiAD19gtaTeybhXM It would b great help

ColossusForbin

(@ColossusForbin) reported

@CryptoBull2020 My initial ETN investment of $85 went down to $4 in the bear market. It now sits at $12. That $12 is trapped in Cryptopia.

Devos Olivier

(@DevosOlivier3) reported

@Cryptopia_NZ As a customer of #Cryptopia, I do not allow my deposit to be liquidated on Cryptopia Exchange or converted to fiat to pay off exchange debts. I ask that my property be returned to me unchanged. Under the terms of #Cryptopia, coin balances are the property of the user!

Sombra Negra

(@__LoveIN__) reported

@DesperateTexts_ @Cryptopia_NZ Seems you got verified by some pishing website.. not real cryptopia Hope your data is safe

CDKArtworks

(@CdkArtworks) reported

@Cryptopia_NZ I tried to access my coins and the type of questions asked for verification is ridiculous. I actually think it's time we seek additional legal support in this matter. #freemycoins #cryptopia

shamshi

(@shamshiasfar) reported

@cscnation @Cryptopia_NZ on cryptopia website. they will mail you the procedure.

Devos Olivier

(@DevosOlivier3) reported

@Cryptopia_NZ As a customer of #Cryptopia, I do not allow my deposit to be liquidated on Cryptopia Exchange or converted to fiat to pay off exchange debts. I ask that my property be returned to me unchanged. Under the terms of #Cryptopia, coin balances are the property of the user!

Todd Provoker / Scr34mπ - UP ONLY

(@Th0t_Provoker) reported

@pepecasso1 probably nothing. Internet issues or something. Having trouble with my cryptopia too. I bet your coins are #SAFU

OpenLetterToEtoro

(@to_etoro) reported

@GrantThorntonNZ Dear Grant, I think your Cryptopia Customer Services team have been infiltrated by hackers. They cannot answer simple email and after 4 emails they sent they are blocking my email account. I can give you the name of person that is not processing my Idenfitication Registration

D

(@mrbiggz1979) reported

@AhteerS_Crypto @Anbessa100 I've received follow requests and DMs from two Anbessas. None being the OG. Block that scamming Anbessa with the three As on the end and tell him to buy some bitconnect, trade on cryptopia or btgrail and *** off

Sombra Negra

(@__LoveIN__) reported

@chiriloiionut @Cryptopia_NZ Seems you got verified by some pishing website.. not real cryptopia Hope your data is safe

Maath↗️🔶🔶🔶

(@lorddizer) reported

@Crypto_Krill did you finish your cryptopia account KYC that they release at 7 OCT ? you don't need to wait for the link email just go to the login portal. do it using the phone and allow cam to the browser in order to get it to work.

Byron Alblas

(@AlblasByron) reported

@Dumbrod5 @GrantThorntonNZ You would think that once registered we would be able to see the straight forward spreadsheet of our holdings such as cryptopia had full access at the time of the hack. One would almost think that the process is being deliberately sabotaged for the liquidators to keep our assets

Dylan

(@travelwithdyl) reported

@gaby_goldberg Getting rugged on CFI in 2018 ✨ also cryptopia getting hacked and their community service being terrible

Chetan Zoting

(@chetanzoting) reported

@andrew_trading Please sir this pendamic i lost my job and loan on me..... I lost my Bitcoin in cryptopia scam, now my friends & family are laughing on believing in crypto.. this altseason and bull run is only chance to trade and earn profit so that i can return your help

Nivas

(@Nivas75466928) reported

@Cryptopia_NZ how long to wait for our own cryptos to be transferred back. It's been more than 3 years.. please process it sooner.. we had registered in cryptopia through our email IDs. Why can't you guys process it to their email IDs itself. Please help

chetan rao

(@ketanraoo) reported

@TheMoonCarl I had Buy btc in 2017 but lost in cryptopia exchange scam then lost my job and saving in pendamic... Still having hope that things will change..with some help

GtraderOtc

(@Gtrader45146346) reported

@Cryptopia_NZ I don't have access to cryptopia anymore of course, but I have print screens showing the transfers and wallets I made into cryptopia from another exchange, but this apparently isn't enough to validate that I own my account?

kiran

(@ketanraoo) reported

@Jamyies i really don't want share such personal issue .. but I lost my btc in cryptopia exchange scam.. i lost my job in lockdown. I lost my one of special son but i dont want to lose my hope and you are the only hope i have ... i will send my address when you are convinced..

ColumbusBitcoin PhD⚡🌋

(@ColumbusBitcoin) reported

@gegelsmr2 Anyone remember $IFT that was a tipping currency for what would be the new crypto twitter? Cryptopia was hacked erc20 tokens were stolen, price went way under 1 penny. Then for whatever insider mumbo jumbo reason the Investfeed app went down permanently. I had 1M of 220M coins.

HiddenEarnings

(@HiddenEarnings) reported

@imBagsy I agree w/ Bagsy, but the main difference... the **** coins were more accessible to retail. The GAS fees today keep most of retail away from coins that they can't get off exchanges. Without an exchange like Cryptopia... it limits the FOMO potential of most **** coins.

Devos Olivier

(@DevosOlivier3) reported

@Cryptopia_NZ As a customer of #Cryptopia, I do not allow my deposit to be liquidated on Cryptopia Exchange or converted to fiat to pay off exchange debts. I ask that my property be returned to me unchanged. Under the terms of #Cryptopia, coin balances are the property of the user!

The Lunar Ape 𝕌𝕊𝕋

(@Ape_Only) reported

@WestieCapital Strong disagree. Projects that: - Adopt the fair launch narrative - Deposit absolutely ridiculous liquidity worthy of exchanges like cryptopia. - Promise bots won't be a problem and that launches will be clean only to see that the opposite happens. Are fraudulent.

Crypto is a SCAM!

(@GrumpyOldNed) reported

@GrantThorntonNZ Now been told I need to use the email the cryptopia account was registered under . Bit of a joke considering I cannot remember as was a while ago. My name and address should suffice. Perhaps if my funds weren't stolen then i wouldn't need to be going down this route 😡

kiran

(@ketanraoo) reported

@MrBeast Sir i am YouTube subscribe since last 2 years . because of cryptopia exchange hacked i have lost my 3 Bitcoin and due to pendamic lost my job and savings .. please help me to out of this worst situation My Bitcoin address 13V2nDZ3ehcX9eSTwEmiAD19gtaTeybhXM It would b great help

Om Reddy

(@Redd87buLL) reported

@Cryptopia_NZ Is this a joke or what. I registered and scanned 2fa QR code but cryptopia keeps saying "please enter a valid and current code". Fix your portal first

chetan rao

(@ketanraoo) reported

@cz_binance @eth_ari Please sir .. due to covid i lost my savings.... Due to pendamic i lost my job... Due to cryptopia exchange scam i lost 1 btc.. still i want to fight with life and don't want give up.. please help me sir

Duckster

(@Cr7Messicoinist) reported

@DegenSpartan They will come for the free money but they will stay to tax the **** out of it. There is free money out there and in cryptopia but greed is the driver of poverty. You know the system is broken when they lick their chops to "regulate" as they make things easier for the sponsors.

chetan rao

(@ketanraoo) reported

@MMCrypto Please sir .. due to covid i lost my savings.... Due to pendamic i lost my job... Due to cryptopia exchange scam i lost 1 btc.. still i want to fight with life and don't want give up.. please help me sir

Dave

(@dave_1983_) reported

if #Bitcoin hits $60,000 i will not send you **** because i learned to hodl threw December 2017 and made it threw mt Gox, cryptopia and ICO's. like follow retweet to win **** all