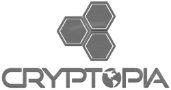 Is Cryptopia down?
Cryptopia is a cryptocurrency exchange based in New Zealand. Cryptopia also provides mining pools and auctions.
No problems detected at Cryptopia
Cryptopia problems in the last 24 hours
At the moment, we haven't detected any problems at Cryptopia. Are you experiencing issues or an outage? Leave a message in the comments section!
Cryptopia Comments
Tips? Frustrations? Share them here. Useful comments include a description of the problem, city and postal code.
Cryptopia Issues Reports
Latest outage, problems and issue reports in social media:
CRONK (658 days to BTC ATH)

(@CryptoCronkite) reported

@tsoyza Cryptopia was an exchange for mostly low cap shitcoins that shut down b/c millions of user funds got stolen it's now been in liquidation process for a long time (and it's dead so not gonna reopen)

Westbanktrash

(@FishBronson) reported

@JonahSPRKL @FunkydogCrypto @Woodsy1983 @CoinTigerEX @AlexanderHaxton @ReySantoscrypto @cryptodrugdealz @ChristopherGwy6 @berhuan @ethereum @ERC20News @kaiwhale @ZaviWoodson1 High ROI like MRX and Sparkle isnt sustainable. MRX price was pummeled when Cryptopia went down. It wasnt because you left. You, previous members, and the current members have made mistake after mistake resulting into the death knell of MRX.

Trust A

(@Anasjusthim_) reported

@Freedom40Link @Davincij15 No any secret, he has lost some coin also on cryptopia that went down, "don't love it don't like it just trade it"

Sam khan

(@Mdjamil07371847) reported

@Alien2021 @HTMLCOIN @bleutrade And it will soon shut down like cryptopia exchange did with us so it's better to trade on @binance and @BittrexExchange and this 2 my favourite exchange since i enjoyed this crypto industry

TimeTravelTrvmp

(@TTrvmp) reported

@overkillcoin_jr they won't just disappear overnight, which makes it decent. I remember when cryptopia and liqui went down the toilet fast. since bittrex might be bitchmade but they're legit in terms of not stealing your stuff.

Vedic Crypto

(@Cryptoveda) reported

@ShitcoinSherpa I cant imagine sending btc or tether to exchange every time I want to make a trade. At the same time I've lost some to cryptopia and other **** exchanges that made it hard to withdraw. I used to keep "moon bags" in cold storage but end up holding them to down town frown.

RandomPanda

(@BlooDh3xx) reported

@NeerajKA inb4 people start commenting on how exchanges don't need banking help or any connections with banks. Meanwhile still bitching about Cryptopia and how the governments should track down their money ...

Coinpocαlypse 🤖

(@coinpocalypse) reported

@thetaseek @binance I webscraped a coin once that I found on binance, but not listed yet, bought it on Cryptopia, never got listed, went down 99.7%

abracadabra

(@legrandmezze) reported

@DrSteinberg @AdamSinger @Cryptopia_NZ it was pretty obvious that cryptopia was not reliable. Their website was very "handcrafted". You still have to be careful where you deposit your money. I never had a problem with Binance.

Jiminy Crypto

(@crypto_jiminy) reported

@ChoeTrades Invested in Dec 2017. Bought the whole way down, traded 85% of my initial away, lost the last 15% to the cryptopia scam shutdown. Started fresh in January 2019 with less than half the cash I lost. Up 3x total inc. 17-18 money. Just getting started.

cryptodouchebag⏳

(@cryptodouchebag) reported

@AndyC0125 All I see is an exchange that should take a hard look at low cap gems like $ATMOS. Imagine active development, working product, doggedly determined community, no inflation, and no real exchange since cryptopia died Your only issue is finding a few million before this thing moons.

Rebecca Nordby

(@rebeccan707) reported

@TheCryptomist Def gonna dump hard - I find it hard to believe that so many still trust these exchanges after Cryptopia shut down suddenly straling everyones funds and now Bittrex pulling back on what USA customers can trade. Sketchy day by day. #btc #cryptocurrency

CryptoBird

(@MDSeoExpert) reported

@ahmed_I_elsayed @Gann540 I dnt knw these things actually i was invest in crypto 2017 december almost my 99% funds down some coin delisted cryptopia done some coins sold in loss i never did trade only hold. Now im doing trade and trying to recover my loss. My best wishs and prayer for all of u JAZKHALLAH

BTC ₿ourgeois

(@BTC_Bourgeois) reported

@BitcoinDood Once Cryptopia shut down with my 100 TPAY, I spent the next few months selling off all my alts. Glad I did. I only have BTC and LTC left... Well and BAT, but that's just free for using Brave Browser ¯\_(ツ)_/¯

Lucas Crown

(@SynphZ) reported

The whole @Cryptopia_NZ hack - court situation was about this: Page 3 [2] Issues in the liquidation have arisen over just who owns the remaining cryptocurrency under the control of Cryptopia and what should happen now.

Evan Thomas

(@evanmthomas) reported

This decision arose from a request by the Cryptopia liquidators for directions from the court about the remaining crypto, since the legal issue of whether the crypto was held in trust had important implications for different groups of claimants.

Colo Exotic

(@Bitccolo) reported

Ever since cryptopia got shut down crypto has gone to shit Penguincoin buyers were the glue holding all this together

Asmoth

(@asmoth0436) reported

@ChiTown2387 @ElectracoinECA @cryptopia Sorry for your loss @ChiTown2387. I as well lost finds there as a $BTC buy order for $ECA. However, it's important to realize that this was an exchange problem, and not caused by the project. Here at @ElectracoinECA, we are still hard at it, making this project a success!

paraphan

(@paraphan1992) reported

@AtomicWallet @bakaborn When i used exchange for 1st time, Cryptopia was my choice.On Jan 2019, Cryptopia was hacked. And you know, the terrible happened.All my fund on Cryptopia was freezed. After that, i realized "Your key, your coin". So,im using Atomic & Trust wallet for holding my fund.

XRP_Rastamon

(@XRastamon) reported

@perucryptoXRP @HuobiGlobal @RobinhoodApp Thanks! Always been hesitant to go outside of coinbase and binance after Cryptopia shut down, luckily I moved my holdings before exchange disappeared.

Cryptosaurus

(@Cryptosaurusus) reported

@BTC_JackSparrow Bakkt is a major flop, announced like saviour,postponed like 10 times due to "heavy interested"... Proceeds to have less volume than cryptopia on slow days

THORChain ⚡️ᚱ

(@thorchain_org) reported

They've ridden through both the 2013/2014 as well as the 2017/18 market cycles. They've lost Bitcoin on Mt Gox even while Roger Ver was proclaiming solvency, they've had Bitcoin seized by the FBI on BTCE, they watched Cryptopia and Quadriga go down. They know solvency

ysf

(@BOULJIHAD) reported

@denariuscoin @coingecko @CoinMarketCap denaruis down 4dollar to 0.07 dollar because cryptopia hacked

sanjeevcivil17@gmail.com

(@sanjeevcivil17) reported

@Cryptopia_NZ as coin we hold Was already 80 percent down in cryptopia now not refunding our coin made as to suffer huge loss.

Money

(@m_one_ypro) reported

@GrantThorntonNZ Grant Thornton is a slow company as liquidate Cryptopia. They don't have innovations or don't have expertise about digital currency.

CryptoPhil

(@CryptoPhil16) reported

@DeviousPL @MKid12276995 @BiKiEnglish At least with Cryptopia, in and out was easy as hell. Never had issues with their support, and very rarely needed to. But *******, Biki is god awful. Top 20 exchange my arse. Whoever at ETN is in charge of listing on exchanges needs a career change.

vegas luna ⚡

(@vegaslunaa) reported

tradesatoshi masternode scam dumping exchange shutting down. during cryptopia masternode exchange closing, if u get on tradesatoshi u can be in next hiarcut. now its too late. haircut has already happened. maybe try next masternode dumping exchange for haircut .

kate greenwood

(@impliKate) reported

One Queens Council (Senior trial attorney) appointed for creditors, another QC/STA for those who benefit from the Court finding that Cryptopia held cryptocurrencies on trust for them. A third counsel to mop up any issues not canvassed by the QCs for the two classes of beneficiary

Crypto Advice

(@CryptoAdvice8) reported

@TillKoeln @TradeSatoshi Yeah, go use another exchange with the same codebase and person behind it as Cryptopia and tradesatoshi. Unnamed is the latest in the failed exchanges from Adam Clark, good luck to anyone that goes there, wait for your coins to get stolen or shut down and locked up

gord

(@gadaboy11) reported

@JBTheCryptoKing @TradeSatoshi sucks for sure. not really like Cryptopia though. That was a hack. A better example would be CryptoBridge. Charged anywhere from 1-3 btc I believe to list a coin, then shut down in the fall.