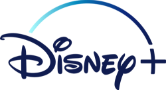 Is Disney+ down?
Disney+ is an American subscription video on-demand streaming service owned and operated by the Direct-to-Consumer & International division of The Walt Disney Company.
No problems detected at Disney+
Disney+ problems in the last 24 hours
Most Reported Problems:
Buffering

Sign in

Crashing

Playback Issues

Video Quality
Disney+ Outage Map
The most recent outage reports and issues originated from:
| | | |
| --- | --- | --- |
| Miami | Buffering | |
| Vancouver | Buffering | |
| Leipzig | Buffering | |
| Amsterdam | Playback Issues | |
| Stuttgart | Video Quality | |
| Coventry | Buffering | |
Disney+ Comments
Tips? Frustrations? Share them here. Useful comments include a description of the problem, city and postal code.
Disney+ Issues Reports
Latest outage, problems and issue reports in social media:
I'm not supposed to die

(@matthewsoucy6) reported

@87Awesomepeeps2 @sunkygotfucked @disneyplus What is your problem

NotaSnowflake

(@indisicive1406) reported

@K48Kyle @wrxmanpaul @iraaa25 @disneyplus @Pixar Still can't reproduce with Adam and Steve. No matter how you want to dance around the issue. You wouldn't be here if your parents were gay.

Meh

(@McfcRyan92) reported

Watched Thor on @disneyplus for the first time, terrible movie & really don't understand the hype around Loki, terrible villain!

Am6in3

(@am6in3) reported

@disneyplus Awful concept for young confused minds.

Matt Bohnhoff (he/him)

(@matt_bohnhoff) reported

@pk_sullivan @disneyplus Picture quality aside, the shows holds up a lot better than I expected it to. Except that it's determined to use "Jalapeno" as the Gargoyle equivalent of the Ninja Turtle's "Cowabunga". That's unnecessary and bugs me every time.

Meagan Lynn

(@meaganlynnTV) reported

@Elizabeth_Bilka @Liam_CollinsTV Reading this all got me so hype to watch again and this news has me ENRAGED. @disneyplus fix this

Lori Gillen

(@LoriGillen79) reported

@FitzKris10 @disneyplus @Pixar Thanks, I didn't realize that. You've been such a big help. Irrelevant, but glad you took the time to tell me something useless. It's not a Dr. Seuss quote but I'm sure you can read at a higher grade level.

Mrs. Glamorous

(@Ginasta04710324) reported

@disneyplus So not happy that I had to explain to my 5 and 8 year old about gay men. The show is in Disney plus. Called OUT Shows a man and his dog. On description. Your gay fine but there should be a context warning. Not the appropriate age for having this discussion. 12 or 13 ok. Fix it

R U P E R T A L L E N

(@Rupert_allen1) reported

@disneyplus listen right I'm tryna watch black panther and it's bare buggy, crashin out not loading fix this shityness

Gracie Lutz

(@RappyWrites) reported

@hsojlightfoot @disneyplus The "hero" is supposed to technically be a villain. Kid, yes. Hero, no. Young evil genius that the fae try to stop, not help. Disney butchered it.

Valinmarr

(@valinmarr) reported

@StarWarsNewsNet @disneyplus Do not make another flop of a Star Wars movie. I don't see the first one because my friends said it was terrible. Still haven't seen it and have no desire to see it. This franchise is all but dead to me.

Fitzman73

(@fitzman73) reported

Listen @disney/@disneyplus, @wbpictures just threw an additional tens of millions of dollars to "finish" a new cut of a terrible movie that lost them a ton of money. Solo was a fun movie whose cast and crew deserve a second chance. There's no reason not to #MakeSolo2Happen

Felipe Carrasco

(@FelipeCarrascoG) reported

@StarWarsNewsNet @disneyplus No more Solo!!! Please try to fix Rey Papaltine's

El-Guapo

(@BuddahsBrother) reported

from Annesley, England

@disneyplus hi. Our streaming service keeps pausing and buffering. It works fine with other streaming services and out internet is fine for other applications (Netflix, YouTube etc). It's crashed today and this has only been a issue since yesterday. We're using a PS4.

Lazor Frame

(@LazorFrame) reported

@disneyplus needs to fix the order of episodes on tv series because the pilot of ducktales starts on episode 4 and not 1 like it should and it's annoying me even more than my littlest brother.

Jenno

(@Jennorocks) reported

After Disney fixes the Simpsons 4:3 aspect ratio issue on @disneyplus can we get them to change it so the 'skip intro' button goes to just before the couch gag instead of just after. @TheSimpsons

James McEleny

(@super1938) reported

@StarWarsNewsNet @laceygilleran @disneyplus Aa long the awful Emilia Clarke is not involved then I'm game for what ever way they want

Chris Moroz

(@chrisaroz) reported

Watching the @MarvelStudios films during quarantine. The quality of @PrimeVideo is FAR SUPERIOR compared to @disneyplus on @Roku. Surprised and disappointed honestly. Disney has streaking, motion blur, audio cutting out, absolutely terrible and unacceptable.

Nathan Weber

(@nathanjweber) reported

@MarcelMTG @disneyplus I'm more surprised by how broken the kids account is. Like my son can't watch Moana but can watch stuff like Spider-Man: Into the Spiderverse. Makes no sense.

Helio Carrasco

(@Sil3nt_H) reported

@StarWarsNewsNet @disneyplus I think a film would be the only way to possibly get Donald back, so I went with a series and I think a show about Solo learning about Qi'ras connection to Crimson Dawn and infiltrating it could be something. Maybe Solo recruits a little band of pirates to help.

Dargor, Shadowlord of the Black Mountain

(@Dargor777Dargor) reported

@StarWarsNewsNet @disneyplus In my opinion it's the worst Star Wars film.

SoccerNerd916

(@jazucco) reported

@disneyplus issues all weekend on multiple devices and platforms. But your tech support insists it's an issue on my end. Hulu and Netflix work fine, so guess what I'm watching.

.Chris a Betz. I have way to charge electric car

(@ChrisaBetz3) reported

@disneyplus Trying to get a hold of @elonmusk my hybrid best gas mileage in the world if gas is needed due to power outage or vandalized charging stations. No steal notice posted again. I am looking for a new job and an investor. I am @ChrisaBetz3

Gio Skywalker

(@SongOfTheDay08) reported

The more I watch the Disney Doug on @disneyplus the more I realize how awful it was and wonder why Nickelodeon didn't keep it!!

Heather

(@rainbow_871) reported

Hey @disneyplus y'all just charged me my subscription fee and now yall's app isn't working on Fire stick. So I paid for something I can't watch. I reinstalled and that didn't work. Error code 83

jossy is defending jacob😩

(@j0ssyc) reported

@Gma_Patriot @Doggtags @RogueStorm7 @disneyplus @Pixar You should seek help for your homophobia!

Chay Skyla Cook ♥

(@ChayCook) reported

@Dan_Apter @disneyplus Well that's incredibly disappointing. I want to avoid VPNs / streaming average quality 😂 The popular narrative with parents during lockdown has been that they need a bigger kids/teen variety to stream. Disney's loss 🙄 Hopefully, like Netflix, it's just delayed. Unlike Hulu 🙁

Ali Hakim

(@ahakim) reported

@dmoren @disneyplus @donaldglover It is better than it gets credit for. My issue was that Woody Harrelson is the best part and he dies.

Jerry Berry

(@JBerryAT1) reported

@omare_rdz @glass_soda @DaveofCO @NeniTheHouseElf @TheJohnWright1 @disneyplus @Pixar Listen fella, I can co tune this later, but for now I've just picked up 1000 foot of barbed wire and 400 foot of fencing I got to get pulled today. So unless you want to come help or are willing to wait, my responses will be very few and very far between.

Jerry Berry

(@JBerryAT1) reported

@omare_rdz @glass_soda @DaveofCO @NeniTheHouseElf @TheJohnWright1 @disneyplus @Pixar My problem isnt with the people, it is with the claim that you were born that way. You're welcome to stick your ****** in whatever you want, I dont care, just dont try and convince me that is how you were born. That's been my argument the whole time, son.