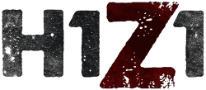 Is H1Z1 down?
No problems detected at H1Z1
If you are having issues, please submit a report below.
H1Z1 is a survival sandbox massively multiplayer online gamepost-apocalyptic MMO in which you must fight for your live against a world overrun by zombies. Developed by Daybreak Game Company and available for Xbox, Playstation and Windows.
H1Z1 problems in the last 24 hours
The following chart shows the number of reports that we have received about H1Z1 by time of day over the past 24 hours. An outage is determined when the number of reports are higher than the baseline, represented by the red line.
At the moment, we haven't detected any problems at H1Z1. Are you experiencing issues or an outage? Leave a message in the comments section!
Most Reported Problems:
Sign in

Game Crash

Online Play

Glitches
H1Z1 Outage Map
The most recent outage reports and issues originated from:
| | | |
| --- | --- | --- |
| Ermont | Sign in | |
| Bedford | Sign in | |
| Wolverhampton | Sign in | |
| Bettingen | Sign in | |
| Frankfurt am Main | Sign in | |
| Nürnberg | Sign in | |
Full Outage Map
H1Z1 Comments
Tips? Frustrations? Share them here. Useful comments include a description of the problem, city and postal code.
H1Z1 Issues Reports
Latest outage, problems and issue reports in social media:
Mickey

(@Mickey68522) reported

@TheLegacyComics @DaybreakHelp Dm @viewcyberhelp ASAP he help me solved my problem when I have similar issue with my locked account. His good and fast

Junaid Saeed

(@Joni19707149) reported

@TheLegacyComics @DaybreakHelp It really feels bad how your account has been locked I had same issue not until I was recommended to @agthwi and he got it fixed today hit him up and be happy again

steve gean

(@stevegean55) reported

@TheLegacyComics @DaybreakHelp I suggest you reach out to @GraceCyberSaver on Twitter, they help with all hacked, banned, disabled,locked account related issues, she'll help you

Legacy Comics

(@TheLegacyComics) reported

@DaybreakHelp Hello, I am locked out of my account and the password reset is not working. The secret question it is asking me is not taking my answer, and I KNOW it's the correct answer. Please help asap.

Bored

(@DeathIsLife33q) reported

@H1Z1 Bullshit developers just add new skins for you to waste money on and never fix their bullshit

Lennox  |🧡|

(@LennoxInsane) reported

@PlayApex FIX YOUR SERVERS PLEASE, THERE'S NO OTHER BATTLE ROYALE I CAN PLAY. APEX IS BUILT SO DIFFERENT ITS SO GOOD NOT TO PLAY. WARZONE = STINKY. FORTNITE = EVERYONE BUILDS 5 STAR HOTELS. H1Z1 = …IDK BUT ITS DEAD. PUBG = SHOULDN'T EVEN BE A GAME. APEX = TIGHT ASF

Sarmy

(@SarmyKun) reported

@PlayApex can u fix ur ******* game pls? Tf am I even playing, is this H1Z1 or something? I get dc 4/5 times and the 1 time I can actually play (more like teleport with the server ping) I get a cheater, this game sucks *** and I hope u all lose ur job, cuz this **** is unplayable

Sarmy

(@SarmyKun) reported

@PlayApex can u fix ur ******* game pls? Tf am I even playing, is this H1Z1 or something, I get dc 4/5 times and the 1 time I can actually play (more like teleport with the server ping) I get a cheater, this game sucks and I hope u all lose ur job, cuz this **** fcking sucks :DDD

♥︎mzry🌸

(@mzryyy) reported

@moveZ1e no problem movez1e from the quake and H1Z1 community

Wizard

(@HighlandWizard) reported

@maryycherryy back in the H1Z1 days the Lady i mod for was getting stream sniped but in a diff way he find her and run around her singing some silly banana song hahaha but there was one that just killed her over and over and when she logged out of the game the *** DDos'ed her

DexAreEx

(@DexAreEx1) reported

@aidan_seitz @R6_Lion @Respawn No no no no no **** no. refer to H1Z1 for great ways to kill extremely popular brs like that time they added a delay top crouching to "fix" crouch spam. ******* stupid idea.

Eggsbox

(@PREEMGAMINGHD) reported

@XRPrince_ They wont fix it bro and thats why i refuse to play it and pubg, I like my fortnite and cold war plus h1z1.

Colsey ᛟ

(@Colseyyyy) reported

@anthonyboyce00 @Rainbow6Game Well PUBG, Modern Warfare (Multiplayer), H1Z1 and even Minecraft all have content with literally no issues. I'm on Console, PS4. I've put over 2500 on my main on R6, so I'm not a hater, otherwise I'd be wasting my time lol. R6 is a good game with potential but the devs are lazy

Everything she does is filthy f*cking casual

(@MsAndropy) reported

@DCUO @DaybreakHelp @DaybreakGames I am so thankful for that questionnaire you sent. I have been VERY frustrated with the bugs/issues in DCUO currently. I am relieved to have my frustrations heard. I can't wait to get to play DCUO episode 41... once it's playable <3 <3 <3

Drewplayzss

(@Drewplayzss) reported

@enadglobal7 fix the h1z1 market plz i just want to buy h1 skins plz put it back up

Joe Burkett

(@ToolOfOpiate) reported

@chaoschaos111 @GamingAllAccess @CallofDuty Its a huge part of the issue. Free stuff gets hacked cheated on the most. Especially without any anti cheat established. Pubg and h1z1 full of cheaters. Apex has them too maybe not as many as the others but they still are there.

B-96

(@BNinetySix_) reported

@DaybreakHelp cannot login to SolTech day 2 do something idiots

jDubbs

(@Jdub8950) reported

@WJacky101 @tgltnPUBG H1z1 had a dynamic circle that would keep matches quicker and smaller based on the amount of players that are in lobbies. Sadly that's not a good thing but might need to be adopted if these bots are that big of an issue.

Oğuz Ocakçı

(@OcakcOguz) reported

@enadglobal7 It's been a whole year since the last update for H1Z1 on PS4. If you won't update the game, fix the bugs, meet the demands of the players, then why did you buy the game??? You are worse than DayBreak Games !

🔴Live ttv/CrispyCaveman |

(@CavemanCrispy) reported

I feel like h1z1 was more fun than #escapefromtarkov at least h1z1 seemed fair. And the lag was non existent just crazy physics with the cars sometimes. @bstategames and #escapefromtarkov is a dumpster fire

🔴Live ttv/CrispyCaveman |

(@CavemanCrispy) reported

My computer exceeds reqs and yet most games are unplayable due to lag. I had more fun playing h1z1 than #escapefromtarkov 1/10 development @bstategames

thedoomsday9000 WAIFU

(@thedoomsday9000) reported

As an ex H1Z1 pro I feel like most battle royals don't need to be a esport. @PlayApex feels like it is the only good battle royal to watch in an esport scenario every other battle royal has a broken meta if it wasn't for that I would still play H1Z1.

Gilbert

(@Georgiaboi2478) reported

@H1Z1 Are yall gone fix this game??

ジ BattyFlaps ジ DEEZ NUTZ

(@JaayOnPC) reported

I have many games where i struggle for a kill then one good game h1z1 is hard because other people are better at aiming and moving.. there is also the broken daybreakness of the game too mind you

ジ BattyFlaps ジ DEEZ NUTZ

(@JaayOnPC) reported

But remember this.. Doc tried a come back to h1z1.. struggled for a single kill.. blamed the game for like 99% of it whether in character or not.. the game is hard.. people just got insanely good.. Its a real problem..

ジ BattyFlaps ジ DEEZ NUTZ

(@JaayOnPC) reported

@JCPlump @pcgamer The problem is h1z1 listened to people.. What happened to it.. stuff got put in the game which ruined it. People begged for them to change the combat make it more like pubg.. they changed it.. and everybody hated it.. The problem is gamers aren't always right

Darrin McPherson

(@TaliskerDev) reported

@DaybreakHelp DB Customer service page me in a complete loop. It tells me change password, then says I need to contact cust serv instead, which requires me to log in, requiring my password - Which I can't change. Not awesome.

Brad

(@Retro_Rain) reported

@AskPlayStation I cant use game chat it wont work I played h1z1 this morning witch I haven't played for awhile and the game chat worked and now its just stopped I dont know how to fix this and also I haven't pressed the disable game chat audio so I dont know what's going on

Peter Parker

(@TheRealSik) reported

@KatsuRella this did NOT happen to Fortnite. Can WZ bounce back? 100% but I don't think I've ever heard of a harder crash than this since H1Z1

Giaonni

(@Giaonni2) reported

@Fuoco136 It's definitely not fixable. A throughput intense server like apex and cod are always gonna have problems when seasons launch. It's not like fortnite where it's an extremely light workload for the servers. H1z1, pubg, warzone, firestorm, apex, and every other big br has problems.