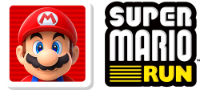 Is Super Mario Run down?
No problems detected
If you are having issues, please submit a report below.
Super Mario Run is a side-scrolling, auto-running video game developed and published by Nintendo for iOS and Android devices. It was released first for iOS on December 15, 2016, and will be released for Android in 2017.
Report a Problem
Problems in the last 24 hours
The graph below depicts the number of Super Mario Run reports received over the last 24 hours by time of day. When the number of reports exceeds the baseline, represented by the red line, an outage is determined.
At the moment, we haven't detected any problems at Super Mario Run. Are you experiencing issues or an outage? Leave a message in the comments section!
Most Reported Problems
The following are the most recent problems reported by Super Mario Run users through our website.
App Crashing

Glitches
Live Outage Map
The most recent Super Mario Run outage reports came from the following cities::
| | | |
| --- | --- | --- |
| Winter Haven | App Crashing | |
| Guatemala City | Glitches | |
| Los Angeles | Glitches | |
| Etterbeek | Sign in | |
| Vänersborg | Sign in | |
| Los Angeles | Sign in | |
Full Outage Map
Community Discussion
Tips? Frustrations? Share them here. Useful comments include a description of the problem, city and postal code.
Super Mario Run Issues Reports
Latest outage, problems and issue reports in social media:
Fronk

(@Masaka__Arienai) reported

My shift key is broken. The super mario run*.

🎮°Renny • GamerGirl™°🎨

(@Rennygamergirl) reported

@vjw2005 @SyrupBay But at least Daisy appeared in Super Mario Run and Mario Maker which are her 2nd and 3rd Mainline installment appearances. They should just have her show up whenever Peach does so they can fix this mess.

✸ Voyager

(@Fire_Voyager) reported

@Hamada_520 Yeah, Not even Mario can save a mediocre game, even Mario Run had a lot of trouble. So in the article I wanted to show examples of games that could had a skin of those franchises and still be fun.

*Larry Ω

(@Learii) reported

@_Anthony_A_G ya but nintendo never get their IP to anyone but theirself as for mario run, pokemon GO and animals crossing pocket camp they on mobiles because nintendo team up with DeNA when they working on the switch

Shawn C

(@Canada4Canada2) reported

@JELKK11 @Canadianguyehh Mario Run had alot of downloads as well. Nobody wanted to pay to do the same thing over and over. It wasn't a success. This will be no different. Crash fans are just too toxic and childish to know what defines success

Jesse 🖥️

(@Jesse4060) reported

@Mevans2703 @Kutairo_ Just checked, no where on the Mario wiki, nor the normal wiki, does it say Super Mario Run is a mainline game. Mario Kart Tour's entry on the Mario wiki does, however the reference for it links to an error page so...

Kazam

(@_M_A_K_1) reported

@TweaksSupport @ahmedmakls It does not work for any of my apps. Apps are: Mercedes me, Sparkasse (Banking App), Sky Go, Mario Kart, Mario Run. Nothing is working. Auxi pack is not installed, spark dev repo exist. What is wrong?

Balloo™️

(@why_balloo) reported

Mama Balloo Switch update: I got on the phone with her because she was stuck on Mario Odyssey, had no idea "how to make mario run." I kept telling her: it's just the left joystick. That's it. If the joystick isn't working let me know because I'll need to get an exchange for you.

Ser Dumbass of the ******* realm

(@randomcitizen49) reported

WHAT WAS THAT PAPER MARIO RUN WHAT ******** JUST HAPPENED??? ******* 75 hammers and then crash the game and then credits? Bc he played OoT first? N64 is wild

Sakku Tatsainyo 🐉🐉

(@Eeve2espeon) reported

@Jadenfire @JosephR56698859 @NintendoAmerica Nintendo made that decision with Mario Run BECAUSE people on mobile devices do waaay to much pirating on them :V especially Android it's a big problem, and nintendo did that to ensure people wouldn't pirate it

Aha07

(@Aha07Aha07) reported

OH NO GUYS THE COPS ARE COMING Hey Sonic! Dash !!!! MARIO RUN!!!!!!! HURRY POKÉMON GO!!!!!!! CRASH IS ON THE RUN!!!!

Planpino

(@planpino) reported

@elliotduby OH NO GUYS THE COPS ARE COMING Hey Sonic! JUMP!!!! MARIO RUN!!!!!!! HURRY POKÉMON GO!!!!!!! CRASH IS ON THE RUN!!!!

𝗦𝗦𝗟𝟮𝟬𝟬𝟰

(@SSL_2004) reported

@AmiStarZX @YungMugiwara_ The issue I have is that we have no evidence that the clown car is CURRENTLY moving at those speeds in Super Mario Run, or that it can even go that fast in the first place given the jump cut in Mario Party.

majin spitfire

(@MajinSpitfire) reported

@iCrazeiOS Not working with Mario run

Shawn C

(@Canada4Canada2) reported

@Magaska19 Microtransactions will kill this game as quickly as it killed Mario Run. Imagine paying to run the same courses over and over and over and over . Such a terrible game. Crash didn't need this crap

Canadian Guy Eh

(@Canadianguyehh) reported

@Canada4Canada2 @JELKK11 This so far has beaten mario run, which is HUGE due to Mario being such a figure in the gaming industry. and brushing all crash fans as too childish and toxic to even know what success is is kinda over the top to say.

Goodspeed

(@HindianOnTwitch) reported

@bair54096307 @TheNCSmaster @Mevans2703 Now you're insulting me because I have used logic to breakdown your personal issues with the game. Idk how long you played or how much you paid but I don't feel you're qualified to judge based on what you're saying. This isn't Dr mario or mario run, MKT has been great.

SavagePoodle

(@PoodleSavage) reported

@eriktuf @Cakemations1 @Canadianguyehh I'm gonna try to explain this simply. First game. Big sales. 2nd game lower sales. 3rd game even lower sales. Mobile game. Everyone downloaded few paid money. I wouldn't call it a success but mario run 2.0. Now DLC rumors. That's a downhill slope to the third death of Crash.

Brian Vaira

(@VairaBrian) reported

@gillythekidYT It should have stayed a mobile game. If this was a spinoff title like super Mario run, there'd be no problem, but people have wanted a true sequel for a decade. At least The End is Nigh exists.

Jarno Eskola

(@jaeskola) reported

Hi, I have a problem with Super Mario Run (Android). I try to link the app to a Nintendo Account but an error message appear. The support code is 804-7912.

Rufus

(@HylianEmo24) reported

Welp, Super Mario Run is broken and keeps getting an error occurred I don't wanna uninstall in case the game will not be compatible with my phone The WHOLE REASON I got a new phone was to play games like Animal Crossing Pocket Camp and Mario Kart Tour again 🥲 This is rude!!

Yonder

(@yonder_yoshi) reported

@TamaTheYoshi @LinkyYoshi19 Yes, Super Mario Run is actually really fun. I 100% it. Its no gacha game, unlikr Mario Kart Tour, it doesnt make progression slow in the name of inapp purchases. It lets you do world 1 and toad rally (with only red and green toads) for free else 10 US$ to unlock full version.

Orbital Chonker

(@IzanagiRoo) reported

Well #SGDQ2021 has broken my brain. Starting a paper mario run by playing zelda oot. Doing crazy stuff till it crashes then swapping cartridges.

Enes

(@Enes082604) reported

@Jadenfire @BillyTheToilet @NinEverything All mods are scam. Super Mario Run doesn't have any working mods! Super Mario Run is running on servers. You're coins are saved on encrypted servers, so there is no way you could modify it!

Larry Dragospiro

(@koopa_larry) reported

@AidenRS139 Mario Kart Tour= too many Marios Fire Emblem Hereos= Never played Animal Crossing Pockets Camp= uuuuh. Too much slow. Super Mario Run= Why I have to pay for playing?

Stuffily

(@stuffilyagain) reported

i meant mario run but im not gonna fix it

Entropy

(@Da_Big_Cheez) reported

@_kairy_draws_ Everyone being all upset about the crack not healing, just give him a 1-up and make mario run into him while he's using the Star invincibility. He then respawns due to the 1-up perfectly fine, problem solved. Unless he likes the aesthetic of having a shattered ******* skull.

Cart McCloud

(@CartridgeGames) reported

Super Mario Run is very good with Tezuka and Miyamoto both seemingly involved and massive mainstream marketing - underperformed Animal crossing had to be rebooted since it wasn't working out, still didn't work out. Fire emblem is their only success and it's awful

Matt Beardmore

(@MatthewB_03) reported

@AlaO_kun @Fredrikspelarsp Sonic Dash only had like one or two different levels and no sense of progression Mario Run offered a full game but only if you paid, which as a mobile game, isn't appealing. Crash on the Run could stay alive for years like Sonic Forces Speed Battle, assuming it gets updates

Infinite8

(@TinTinfinite) reported

Mario Run is also affected. However Dr. Mario World didn't have the issue (ironic, that the game will shut down in two weeks)