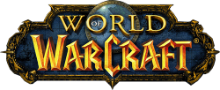 Is World of Warcraft down?
World of Warcraft is a massively multiplayer online role-playing game released in 2004 by Blizzard Entertainment. It is the fourth released game set in the fantasy Warcraft universe, which was first introduced by Warcraft: Orcs & Humans in 1994.
No problems detected at World of Warcraft
World of Warcraft problems in the last 24 hours
At the moment, we haven't detected any problems at World of Warcraft. Are you experiencing issues or an outage? Leave a message in the comments section!
Most Reported Problems:
Sign in

Online Play

Game Crash
World of Warcraft Outage Map
The most recent outage reports and issues originated from:
| | | |
| --- | --- | --- |
| Cadenet | Sign in | |
| Huelva | Sign in | |
| Mainz | Sign in | |
| Graz | Sign in | |
| Gera | Sign in | |
| Darmstadt | Sign in | |
World of Warcraft Comments
Tips? Frustrations? Share them here. Useful comments include a description of the problem, city and postal code.
World of Warcraft Issues Reports
Latest outage, problems and issue reports in social media:
Graf Spatula

(@R4wdigga) reported

@Asmongold @WarcraftDevs The problem here is: you are so much right with everything you say, if Blizzard interferes now they basically have to admit that they are morons. They will never do that. They have been morons in the past, and never said or did anything about it.

Roland 🏳️‍🌈

(@XStyledNinja) reported

@Warcraft Fix chromie timewalking and let max level players enjoy playing older content without them one hit mobs or world bosses.

Taylor John Hearn

(@GarzorBIGsmash) reported

@DemoBytom @Warcraft stop spreading the virus and stay home and play a game. You're part of the problem mate going out to infect and kill your own family members

Rob Cor

(@ikizukuri_rco) reported

@Naowhxd @Slootbag @WarcraftDevs this problem is still since mop...

xmk5

(@xmk51) reported

@WarcraftDevs fix trade channel. Separate channel for boosters.

Fr33mx

(@sh1z0m1st) reported

@Naowhxd @WarcraftDevs Do you ever consider your opinion wrong? Do you even question yourself? What if it's intentional design? If 4 out of 6 classes lose aggro at times, could it be thsg the other two are just broken? Of course you didnt, did you?

Andrew Jorgenson

(@That_Bass_Jorgo) reported

@Naowhxd @WarcraftDevs The problem with all these replies about "how you no get threat" make me laugh. They definitely don't play with the same skill level players you do and can't compare their dps to the ones you typically play with

adVerbs

(@verbal_sparring) reported

@trellsky @Naowhxd @WarcraftDevs Would be nice. As long as threat isn't a bug issue I'm ok with whatever they do.

TheMontyMole

(@themontymole_) reported

@Naowhxd @UndadTV @WarcraftDevs I don't get it. I play rogue and am having no issues with threat.

Iruga Igelmo

(@Alex_Iruga) reported

@baysidedad73 @Naowhxd @WarcraftDevs Reason he has no aggro problems is not him playing the class well, but your dps being absolute trash. Kekw

CandyCornImpsMyPimp

(@ImpsMyPimp) reported

@deathknigth38 @Warcraft Sounds like a "you" problem

Frostykitty

(@FrostykittyWoW) reported

@Naowhxd @Slootbag @WarcraftDevs I don't know what you play, warrior I'm guessing? Is this in the beta that you're struggling? Man I'm not confident in their planned release date with all these issues.

Caden Holbrook

(@sophisticaden) reported

@Naowhxd @WarcraftDevs The release date just makes absolutely no sense to me. The game's still half-broken

Lightee

(@Lightee7) reported

@Naowhxd @WarcraftDevs I love listening to bad players who have only ever played with bad players respond to this with bad takes. Hey grats on having no threat issues when your dps are doing tank numbers from last tier!

Zenji

(@ZenjiBro) reported

@Naowhxd @WarcraftDevs It's not a class issue. Threat is fine, unless you are running with geared out overtuned pre patch dps spec and you are a fresh 50.

Ted Bacinschi

(@Slootbag) reported

@Naowhxd @WarcraftDevs Bruh legit dunno how you have threat issues on warrior or even brew now And is it because you're rocking with any spec that is wildly overturned and will be nerfed?

Christina Frederiksen

(@_Zeptah_) reported

Suramar zone has been lagging so badly the past many days, its almost unplayable. I am not the only one experiencing this. @WarcraftDevs

Mark 🍺

(@baysidedad73) reported

@Naowhxd @WarcraftDevs Maybe L2P ? My guild runs with DK and Monk main tanks , I run m+ all the time with the DK, he has a bear too and we never have threat issues .. no matter how geared the dos are.

Xenh

(@Liam_Xenh) reported

@holinka @WarcraftDevs @WatcherDev We're still trying to get heard on this issue. Any possibility of a response on this? There are more than enough players to warrant the little time a fix would take. It is value add! Glorious Tyranny Illusion for enchant holders. Please.

YoDa

(@YoDaOrie) reported

@Naowhxd @WarcraftDevs wait if they fix tank threat how is my hunter going to get invited ??

Hodor.

(@thehilthoodie) reported

@Warcraft fix frost dks, I hate everything about unholy and I'd rather just unsub than deal with more pics poor class balance for yet another expansion. There is zero reason to have a huge gap between the best spec in the game and the "worst"

studyandwork

(@studyandwork2) reported

@WarcraftDevs @WatcherDev What the hell is this Lag on EU at the moment?

Kuroi Sakura

(@KuroiSakura2765) reported

@cartoonnetwork All of them look nice, but there is one major problem: This isn't World of Warcraft; this is Warcraft III.

Exosirus

(@Exosirus) reported

@Naowhxd @WarcraftDevs Is it higher dmg thats the problem or is there some backend programming that needs to just change how threat works? I know threat is supposed to be harder (I haven't played beta) but is it impossible to get back once you lose it?

Exosirus

(@Exosirus) reported

@Naowhxd @WarcraftDevs I finally choose to go back to my Prot Warrior and I just keep hearing how they are at the bottom with Guardian Druid. Is it just a threat issue or would you still not play 4/6 tanks? Is it adjusting to the new combat of SL?

Vatts

(@Vattsonline) reported

@Naowhxd @LimitThdlock @WarcraftDevs I had the same issue on beta and I thought it was me. I hope it gets addressed.

SlapJack

(@SlapJackNpNp) reported

@Naowhxd @WarcraftDevs Ah don't worry the game is gonna be released in 23 days, loooots of time to fix everything 🙃

Genesh Vylens

(@Vylens) reported

@WarcraftDevs @WatcherDev I think Hot Trub (PVP talent) for brewmaster is bugged, both Conflict and Strife and the talent itself. I'm using it in bg's, I purify and there's no damage from it whatsoever. Fix, please

Steve Danuser

(@SteveDanuser) reported

@QuestTheLine @Warcraft Look, it's not you. I have... commitment issues. Let's just keep it casual until 11/23.

Alex (Esper)

(@esperhusky) reported

The games I'm getting in two weeks - * Demon's Souls (PS5) * Destiny 2: Beyond Light (PC) The games I'm still playing by then - * Dead by Daylight (PC) * Magic Arena (PC) * World of Warcraft (PC) The game I can't fit in - * Godfall (PS5) Gamer problems, or something, lol...