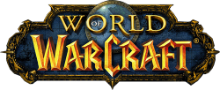 Is World of Warcraft down?
No problems detected
If you are having issues, please submit a report below.
World of Warcraft is a massively multiplayer online role-playing game released in 2004 by Blizzard Entertainment. It is the fourth released game set in the fantasy Warcraft universe, which was first introduced by Warcraft: Orcs & Humans in 1994.
Report a Problem
Problems in the last 24 hours
The graph below depicts the number of World of Warcraft reports received over the last 24 hours by time of day. When the number of reports exceeds the baseline, represented by the red line, an outage is determined.
At the moment, we haven't detected any problems at World of Warcraft. Are you experiencing issues or an outage? Leave a message in the comments section!
Most Reported Problems
The following are the most recent problems reported by World of Warcraft users through our website.
Sign in

Online Play

Glitches

Game Crash

Matchmaking
Live Outage Map
The most recent World of Warcraft outage reports came from the following cities::
| City | Problem Type | Report Time |
| --- | --- | --- |
| Castelfranco Veneto | Online Play | |
| La Baule-Escoublac | Sign in | |
| Dunkerque | Sign in | |
| Saint-Denis | Online Play | |
| Bourg-la-Reine | Glitches | |
| Mulhouse | Sign in | |
Full Outage Map
Community Discussion
Tips? Frustrations? Share them here. Useful comments include a description of the problem, city and postal code.
Beware of "support numbers" or "recovery" accounts that might be posted below. Make sure to report and downvote those comments. Avoid posting your personal information.
World of Warcraft Issues Reports
Latest outage, problems and issue reports in social media:
nate guse

(@guse_nate) reported

@Blizzard_Ent why did you add paid boosts to @Warcraft classic, and then Nerf the honor gains in the, only two week long, prepatch that you shorted even more by having the servers down for the entire first day?

𝐿𝒶𝒾-𝐿𝒶𝒾🔪

(@StabbyElf) reported

@LeystTv @WarcraftDevs If they can at least bring guild housing like GW2/ESO does, this would solve all my problems XD

Alexander Swagilton

(@rumvoddy) reported

@Warcraft Prefer you to fix pvp for prepatch

Dr. Moudi

(@WorldofMoudi) reported

@WarcraftDevs @BlizzardCSEU_EN any chance someone can move my character in the PTR. Atm im in a disconnect area and ive put a lot of time and progress with that char.

Alexander Swagilton

(@rumvoddy) reported

@Warcraft Y'all fix honor yet?

Ufz

(@Officialufz) reported

@Warcraft @BlizzardCSEU_EN fix the honor change please. It makes it impossible to farm honor for the epic gear that was supposed to be easier to get during pre-patch. 200 honor per win is unreasonable and makes obtaining the gear with only 2 weeks stupid.

Roberts

(@Unionoob) reported

@Infernionwow @BajheeraWoW @WarcraftDevs This wouldn't be a problem if they would have done what they did back then HKs -> Honor. But they didn't this time.

N'zoth, God of the Deep

(@TheRealNzoth) reported

TIME TO TRY SOME #BurningCrusade CLASSIC! *dusts off G4 Power Mac (with that PowerPC hotness)* ERROR? IT CAN'T PLAY?! @WarcraftDevs WHAT THE HELL IS AN INTEL?

Muerto_Nite

(@HarliQuinze) reported

@MJEGames @jonisusigaming @Warcraft It's nothing special. There's some issue going on and you have to go solve whatever issue it is. If you're a lominsan it's literally just "these pirates are causing issues go deal with them" Doesn't help how some quests literally have you go somewhere then go back to complete

joshua kiing

(@joshuakiing1) reported

@BlizzardCS @WarcraftDevs @WatcherDev We just downed Kruul infront of UC and his body and loot disappeared before we could disperse it... cant even put a ticket in as the *select server* option isn't working. PLEASE FIX

neil whitaker

(@Neil_w89) reported

@WarcraftDevs Fix the honor gains. This is insanely ridiculous. This is the most upset you've made people in a long time and that's saying something. Almost 1 thousand replies to the thread on the forums already.

East Clintrump

(@EastClintwood13) reported

@WarcraftDevs ******* idiots who destroy game by ******* Cataclysm and now try to start again making same errors. **** you.

songbird

(@sonqbird_) reported

Thankfully Blizzard Gear support gave me a refund without question. There was none left in stock. I will try and fix it in the future. There's still a big visible crack where it broke off, but it should maybe be fine. My first ever replica, and it's broken 😭 #worldofwarcraft

BeeMcG 🇬🇧 🇯🇲

(@Bee_0161) reported

@WarcraftDevs Blizzard... Fix the honor system

Revo 💢

(@Revololwarrior) reported

Honor gains post in BC forums receives blue post and hot fix in less than 12 hrs, can you throw retail a bone after a month and a half of feedback on this particular topic @WarcraftDevs 🙃

Matty Woo

(@Mattywooooo) reported

@Warcraft fix honor please

C Dyer

(@CDyerz) reported

@WarcraftDevs @Warcraft HOW ABOUT FIX THE HONOR......

akoda

(@akoda_) reported

@WatcherDev @WarcraftDevs an idea for conduit energy.. give a profession a recipe to craft e.g. scroll that grants 1 conduit energy on use 1) it solves the issue we have being restricted 2) there's still friction to switch cause of the cost 3) it makes a profession worth having

strike

(@uHPg7v0iVea2beW) reported

@Warcraft 10.0 we really need high elves to fix faction imbalance.

Mhorti

(@MhortiGaming) reported

@WarcraftDevs your honor hot fix wasn't a hot fix it was a pre-patch destruction mechanism. AV: Winner 280 honor, Loser 210 honor. Revert it back.

C Dyer

(@CDyerz) reported

@Warcraft @Blizzard_Ent Fix the honor. Or the integrity with ur Devs

Overblaze12

(@overblaze12) reported

@BajheeraWoW @WarcraftDevs You call it nerf but in reality it was a fix, the numbers they "nerfed" it to was as it was in TBC pre patch back then, and thinking that you can farm entire sec in less then 2 weeks is bit dumb...

Veldraz

(@Veldraz) reported

Hey @KirbyAu @KaivaxBlizzard @WarcraftDevs is it possible we could see some restrictions on the classic character service eased before TBC launch? I transferred to a high pop server back in March before beta or any release date when the only info we had (1/3)

Rixxey

(@Rixxeyy) reported

@burningrob @BlargOfficial @WarcraftDevs Looks like fun! So don't worry, if it's fun they'll fix it in no time to make sure that it isn't fun anymore.

C

(@Stickypandabear) reported

@MrGMYT @Warcraft I actually don't hate this. It solves the problem of dead realms and not being able to dungeon unless you buy a boost or have a full party already 6 months after release like it was on classic. By making it manual, it alleviates destroying server communities. No phasing tho.

Muerto_Nite

(@HarliQuinze) reported

@MJEGames @jonisusigaming @Warcraft If they made it more entertaining like wows is there wouldn't be as much issue because it wouldn't be a drag to real through it all in an older style of text done poorly

Bitcoin Blueballs

(@Bitcoinblueball) reported

@WarcraftDevs please fix the honor nerf. 40 hour grind for 1 piece of gear is insane. not how it was in classic/tbc. please fix.

Synadore

(@synadore) reported

@Warcraft you need to fix the naming pet thing! Tamed new pets and can't even rename them 😡 it's been like since shadowlands came out that you guys have had this problem...

Gustavo Borges

(@gborgesbardi) reported

@BajheeraWoW @WarcraftDevs That's probally some move they do so ppl will complain then they revert so they can say "hey hey, see it?? We listen to the customer" While shadowlands problems reported in alpha remain the same. Kind of predictable.

jamby

(@jambyTV) reported

@Kontraos @WarcraftDevs Whoa now, let's not get ahead of ourselves okay? Us Enhancement shamans are already so OP, I don't think they want to give us anything! (NOTE THIS IS SARCASM WOW DEVS, PLEASE FIX US)