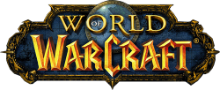 Is World of Warcraft down?
Problems detected
Users are reporting problems related to: sign in, online play and game crash.
World of Warcraft is a massively multiplayer online role-playing game released in 2004 by Blizzard Entertainment. It is the fourth released game set in the fantasy Warcraft universe, which was first introduced by Warcraft: Orcs & Humans in 1994.
Problems in the last 24 hours
The following chart shows the number of reports that we have received about World of Warcraft by time of day over the past 24 hours. An outage is determined when the number of reports are higher than the baseline, represented by the red line.
November 27: Problems at World of Warcraft
World of Warcraft is having issues since 09:10 PM IST. Are you also affected? Leave a message in the comments section!
Most Reported Problems:
Sign in

Online Play

Game Crash

Glitches

Matchmaking
Live Outage Map
The most recent outage reports and issues originated from:
| | | |
| --- | --- | --- |
| Püttlingen | Sign in | |
| Stoke-on-Trent | Sign in | |
| Portsmouth | Sign in | |
| Deal | Sign in | |
| Portland | Sign in | |
| Bremerton | Sign in | |
Full Outage Map
Community Discussion
Tips? Frustrations? Share them here. Useful comments include a description of the problem, city and postal code.
World of Warcraft Issues Reports
Latest outage, problems and issue reports in social media:
Ron Holmes

(@RonHolmes69) reported

@Zmokamok @WarcraftDevs still broken, WM off, Netflix to the rescue... @Warcraft see you tomorrow.

HarkrebSpiceWars

(@HarkRebSpiceWar) reported

@Warcraft Tomorow is the day.. When the Servers CRASH AND BURN.

Sephrinx

(@sephrinx) reported

@Warcraft Still a totally buggy mess. There is no communication on feedback. There has been 2 blue posts in the last 2 weeks. What is going on? This needs a 2-3 week delay at least.... I guess we live in the "ship now, fix later" Era of gaming...

Satan

(@LucifrSatan) reported

@javierdsv @Warcraft I would hope after nearly 2 decades we wouldn't have these issues now that we have this thing called "load balancers" and "automatic scaling" whether it's through a cloud provider or their own private/hybrid cloud (Kubernetes/Docker Swarm/etc).

Javier Segura

(@javierdsv) reported

@LucifrSatan @Warcraft It's in fact a great strategy. All mmo's launches are extremely problematic, bugs, lag, crashes, etc due to the amount of people logging in, this will in turn wind it down a notch and make it controllable. They're being really clever this time around.

Randy Lindley

(@Wishezlol) reported

Well, it didn't add the text that I typed. Killed a few times and got no credit for it. Enchanting vellums are bugged now for anything outside of Shadowlands stuff from what I've tried. Any chance you guys fix some of this tomorrow? #Warcraft @BlizzardCS @Blizzard_Ent

WonderWez 💙

(@wonderwezgaming) reported

@Sawfty_ @WarcraftDevs Yeah, really hope they fix these!

Hunter Hapeman

(@HapemanHunter) reported

@Warcraft I have 2 suggestions. 1.) Team with a streaming service and make a WoW animated series based on lore. It will bring players back. 2.) Let max level players use Chromie service. I'd like to go back and do all of old content. But don't like the feeling of playing with God mode

Chee @XiaoCheeMD Twitch

(@JustPlainZhi) reported

@BlaineThePainTV All I ever want is to fix my audio problems with my capture card and streamlab obs so I can stream World of Warcraft and PS4 again😭😭😭

Samuel H. van Dam

(@SamuelvanDam) reported

@BlizzardCSEU_EN Are you guys aware that warcraft 3 got completely ****** the last few days? Do you guys know, it fails login, and when asking login in game, you've made it impossible to login with a european keyboard, given you don't allow alt gr, number characters? :D

Jordy.

(@iJordyx) reported

@Warcraft fix your support website

Skone

(@13dant) reported

@WarcraftDevs Hi the "Stormbreaker" main story quest is currently bugged on the beta. Dozens of players are all gathered there waiting for the quest monster to spawn, but it won't. Please fix!

Andrew K

(@rerfdas) reported

@WarcraftDevs FYI: the beta campaign quest 'Stormbreaker' is completely broken, the mob never spawns. Everyone is unable to complete it and therefore the entire campaign. Been this way for almost a week.

Ravanie

(@niiightraven) reported

@Warcraft Can you fix the Dragon Kite Pet drop issue? It's been 11 days now..

Aoi

(@Bourque765) reported

@truckedgaming01 @towelthetank @Warcraft Account disabled is usually as a result of violating terms and conditions but if you think you've not broken any rule and was banned by mistake, send an inbox to Cyber_racuva on Instagram for quick review and assistance.

Thrilmang

(@hampus_wennberg) reported

Thanks I guess @Blizzard_Ent @Warcraft I made a ticket about my missing Dragon kite pet. They responded to me 4 times by telling me to do the steps that is stated at the support page for this problem.

Kaitlyn

(@aphrokatiee) reported

my character in world of warcraft is stuck and i already used the self service function and now i have to wait until the eligibility comes back in 7 hours or until blizzard works on the ticket themselves and i'm kind of upset

RubyQuail.design

(@RubyQuailDesign) reported

I just posted a link to an hour and a half long YouTube video about world of warcraft to the general slack channel to a big service design community of practice here in Naarm, wish my future professional image and career luck

LaserChicken

(@PragueGreg) reported

@Warcraft bloodelf eyebrows clipping through DH tier, you cant fix that?

DoC

(@DaveofCanada) reported

@Portergauge This is literally the case… with Warcraft only, which might be more an issue in mindset than anything else. You can't explain the game can't do X or Y when everyone else can do X or Y without issue.

HAHAHAHA

(@topgunner96) reported

2 days!!! @Warcraft please dont let servers be a problem!!! #Dragonflight

Steve Mills

(@Chiefey68) reported

@Warcraft I still have the first Epic I ever had, crafted bracers from late Vanilla. I even save old unique bags I don't use anymore. I has issues

Neiara

(@Neiara_) reported

@SkunkGirlVixy @Warcraft Agree but I just see no reason boots/gloves would be an issue either, since they work for worgen

Neiara

(@Neiara_) reported

@SkunkGirlVixy @Warcraft I understand some helmets not working due to the variance of the horns, ears, etc., and of course cloaks are a no go... but I still don't know why they couldn't make every other piece work. For chest, just make the back of it cut off like their character creation chests do?

Mrsezar

(@Mittedd) reported

@Warcraft I have a problem in the game. I have been making tickets for 2 weeks, but no one answers why

Free Narnian

(@TheFreeNarnian) reported

I may get in trouble for this, but I think WarCraft 2 > WarCraft 3 Never finished 3's campaign tho

Miktr3n

(@M1ktr3n) reported

Well....went to reformat PC. Getting nothing but issues and telling continuing to try and load my original profile when first loaded my PC. Looks like Wrath classic raid and Warzone 2 are going to be postponed for awhile :( #Warzone2 #worldofwarcraft

Occupational_Hazard

(@dospoy) reported

@Lontar_wow @WarcraftDevs @holinka Don't worry, they definitely take the feedback for pvp and DEFINITELY implement quick fixes for the obvious issues.

It Was Probably Nothing, But Let's Split Up Anyway

(@RJonesCreations) reported

@Warcraft @WarcraftDevs Hi! Just a couple quick bug reports, since your in-game bug reporting system is ineffective. 1) The Target Frame does not display consistently. It takes me multiple reloads and/or switching/reverting my UI settings to fix. Please take a look at it!

Allen Goodman

(@0x00B1) reported

My suggestion for people looking for interesting generative tasks is to look at problems where there's plentiful training data _and_ pre-existing optimization problems that presently require tremendous manual effort. A good example of this is World of Warcraft races.