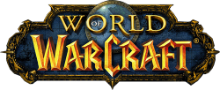 Is World of Warcraft down?
No problems detected at World of Warcraft
If you are having issues, please submit a report below.
World of Warcraft is a massively multiplayer online role-playing game released in 2004 by Blizzard Entertainment. It is the fourth released game set in the fantasy Warcraft universe, which was first introduced by Warcraft: Orcs & Humans in 1994.
World of Warcraft problems in the last 24 hours
The following chart shows the number of reports that we have received about World of Warcraft by time of day over the past 24 hours. An outage is determined when the number of reports are higher than the baseline, represented by the red line.
At the moment, we haven't detected any problems at World of Warcraft. Are you experiencing issues or an outage? Leave a message in the comments section!
Most Reported Problems:
Sign in

Online Play

Game Crash

Glitches
World of Warcraft Outage Map
The most recent outage reports and issues originated from:
| | | |
| --- | --- | --- |
| Morangis | Sign in | |
| Colchester | Sign in | |
| Oxford | Online Play | |
| Sevilla | Sign in | |
| Dundee | Sign in | |
| Stockton-on-Tees | Sign in | |
Full Outage Map
World of Warcraft Comments
Tips? Frustrations? Share them here. Useful comments include a description of the problem, city and postal code.
World of Warcraft Issues Reports
Latest outage, problems and issue reports in social media:
Kyalin Raintree

(@WardenRaintree) reported

@ShadowZeroFl @rage_elf @BellularGaming I shouldn't be humoring this attempt to return to your tangent - but this view requires that you look at two Orc missions in Warcraft 3 in isolation, and ignore things like the entire Night Elf campaign. This is a common error, but still, you should correct it.

Oliver Darko

(@oliver_drk) reported

@BrokenGamezHDR_ Microsoft bought Bethesda (Elder Scrolls, Fallout, Doom, Wolfenstein...) and Activision (Call Of Duty, Diablo, Crash Bandicoot, Warcraft...) in just one year but did you know that Sony acquired Housemarque which worked on ANGRY BIRDS for the Xbox 360 in 2012?

Juan Kruh

(@juan_kruh) reported

@Darccage Ips that Xbox stole from Playstation Users -Elder Scrolls -Fallout -Doom -Wolfenstein -Overwatch -Call of Duty -Tony Hawk -Crash -Spyro -Diablo -Starcraft -Warcraft Ips that Sony stole from Xbox Users -Sunset Overdrive

Revo 🤬

(@Revololwarrior) reported

@dipicat1 @WarcraftDevs Wasn't much of a problem b4 the lego imo, I think banner is stupid and conduit scaling is too high but kindred lego scaling with trinket bonus is very stupid on multiple classes. Thankfully passively nerfed next patch with removal of trinket bonus being vers at least

Ryan Stephens

(@rstephensx87) reported

@MichelleKalehz1 83 hours, during my active duty service in the Marine Corps, believe it or not, it wasn't combat related, sort of...I likely maintained a .08 blood alcohol level for nearly 4 days, drinking tequila and full throttles while playing World of Warcraft. Was a 96 weekend.

⏱Deadly Boss Mods™⏱

(@deadlybossmods) reported

DBM 1.14.10 released for classic Season of Mastery t fix a bug that caused non SoM timers to show on bosses instead of correct revised timers. Anyone raiding in SoM should grab this update asap to ensure mods are accurate and working as intended. #WarcraftClassic #Warcraft

LegendFromWoW

(@LegendFromWoW) reported

I quit Twitter but I'm just logging on to tell the dev team @WarcraftDevs to please fix Random Epic Battlegrounds. The Alliance-side experience is so miserable and sad the majority of the time. I'm kinda appalled by how careless your team has been towards this glaring issue.

Born as Brooke 🏳️‍⚧️ #BLM #Antifa #ACAB #MMIWG

(@bornasbrooke) reported

@DarkRanger_Sis @Warcraft Because Quel'Thalas is actually on the Outland server, they don't even need to change or "fix" the original. They can make a new max-level zone from scratch on the EK map that's as gorgeous as they want!

Durendil

(@DurendilLeHunt) reported

@WarcraftDevs So a tank started an Ulduar group at 21:00, and the group had 20 people in 5 minutes. I think Timewalking would be a lot more popular if we figured the whole "no tank no group" issue. Though I do admit it's a massive issue. To be fair, Timewalking raids could be LFG.

Lou Dawg

(@omnixero) reported

@SoapBoxGames @EverbornSaga They already mentioned kings quest and prototype. Fix the mistakes blizzard made with Warcraft reforged. Theres a lot of possibilities

Fokust

(@Fokustt) reported

@Syn3rgyy_ @Warcraft Currently leveling a NElf Druid in TBC classic; hoping that they announce a Wrath classic soon 🤪 Really hoping they fix retail because I miss playing up to date content 😫

Benihime

(@Benirhea) reported

@ScripeWoW @WarcraftDevs Just pay someone to do it for you. You had no problem doing RMT you'll be fine

markwoodage

(@markwoodage2) reported

@WarcraftDevs i brought ore off the auction house and not in mail box even took the gold for them been a lot of people saying they have the same issue done all the normal stuff logging out of game and re doing my folder i playing aggramar eu

Joseph

(@ChaosOS_59) reported

@RobertGReeve @justicearman Also, maybe it's because I've played the warcraft games, I like offensive polymorphs as a way to split fights. I think the issue is more that it's hard to make good boss fights without outright making them immune to the timeout spells that show up at CL7 - banish, poly, etc.

Ryan (84% ⬆️)

(@ryanalanjacobs) reported

Not to mention you've been able to buy in-game currency since 2000ish. This was a HUGE problem in World of Warcraft -- bot farms generating in-game currency and marketing it on real-world marketplaces.

Tokugawa Shogunate

(@2niperpg) reported

Just refixing tweet aince Twitter doesn't let us fix our mistakes on here like fb but idk about warcraft can handle console warcraft is better on pc

karim nawar

(@OphoisSon) reported

@Qwik @Asmongold @WatcherDev 3rd another line of commutation to answer for overwatch ,starcraft ,warcraft reforged (we still didn't get what we payed for heroes of the storm . all these games have a lot of streamers and content creators have been addressing issues and problems with no single answer .

Rolando Jesus Feliciano

(@RoloCnG) reported

@watchmensCLC77 @DoWhatYouDo6 @kidsmoove Then there is no argument. Besides, everyone knows this purchase was more to stop the companies like Google and Amazon from making traditional favorites like Warcraft and Crash into trophies for their shelves.

Franco

(@LustroAE) reported

@Microsoft @MicrosoftGaming If you want to fix the player base trust on Blizzards fuckery on day one, meeting one: redeem warcraft 3 reforged. THIS would be the first, easiest, step that would prove what you are actually capable of. We are die hard fans but we have been used and abused.

Tobi

(@NofaceTobi) reported

@marlisjun To actually play those on playstation, you will spend over $560. Or all future Cod,Halo,Fable,Gears,ES,Starfield,Perfect dark, hellblade, overwatch, world of warcraft, stalker , doom, fallout, crash bandicoot, etc etc... all for $15 a month. Nothing to see here. 🤔🤭🥱😴

Dehrild

(@ZeDehrild) reported

@TaliesinEvitel Why do they always have to overthink and overmanage EVERYTHING. UGH. It's always pushing such convoluted restricting solutions to problems no one has... **** off, @Warcraft @WatcherDev.

xngc

(@maxsamalex) reported

@XboxP3 crash bandicoot, exclusive candy crush, exclusive overwatch, exclusive, warcraft, exclusive to many titles exclusive to it, except call of duty, guys get up and stop watching call of duty

Calinirgia Rangari

(@Fabhcoir) reported

@WarcraftDevs Hey guys, I have an issue with the Korthian tokens, I bought 6 of them for 2 warriors, each got 3, 2 1h and 1 2h...thanks, but both are FURY warriors and I guess tokens cannot read, so I wasted 6k stygia

Majora

(@MMEBakedBean) reported

@Dubug03 Crash Bandicoot, World of Warcraft, those are "irrelevant?" you sure bud? CoD wouldn't be any more garbage than it already is if it was made a hobby-horse of Xbox exclusively, it'd actually benefit from it and it'd be a platform pushing IP, but w/e. every pro-consumer act is -

👩‍🦯Autumn🏳️‍⚧️ 💙

(@AutumnalWillow) reported

Hey @Warcraft folks, sorry for the late night weekend question, but having trouble finding a solid answer Does anyone know if ReShade/GShade is considered an exploit/exploitable? It's a post processing suite that does more than what NVidia/AMD drivers can do, want to try-

Keifranien

(@BassPlayer0903) reported

@XboxP3 Will world of warcraft ever be ported to console? I know there is issues with compatibility but just let us slap a keyboard and mouse onto our series x or series s and play!

Brian Dulin

(@brndulin) reported

@David75605212 @Wowhead @Blizzard_Ent Hell yeah they should fix warcraft 3 reforged. Microsoft must clean up blizzards mess.

Cicero

(@Xboxxsgreen) reported

Xbox game status prediction Call of Duty- Xbox, PC, PS5 Guitar Hero- Xbox, PC Crash/Spyro- Xbox, PC Skylanders 2- Xbox, PC Hexen- Xbox, PC Prototype 3- Xbox, PC StarCraft 3- Xbox, PC World of Warcraft- Xbox, PC Diablo 4- Xbox, PC Overwatch 2- Xbox, PC, PS5 All Xbox Game Pass day1

TamirWow

(@TamirWow) reported

@gupulopo @WarcraftDevs the 4p as it is in its current state feels completely pointless. u don't have enough cdr to even go straight into SKBust like before, 50% is just not working, if they're weren't happy with how it was as before they should completely rework the tier set, cuz 50% feels pointless.

Cicero

(@Xboxxsgreen) reported

Xbox game status prediction Call of Duty- Xbox, PC, PS5 Guitar Hero- Xbox, PC Crash- Xbox, PC Spyro- Xbox, PC Skylanders 2- Xbox, PC Hexen- Xbox, PC Prototype 3- Xbox, PC StarCraft 3- Xbox, PC World of Warcraft- Xbox, PC Diablo 4- Xbox, PC Overwatch 2- Xbox, PC, PS5