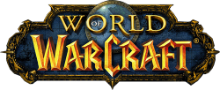 Is World of Warcraft down?
No problems detected at World of Warcraft
If you are having issues, please submit a report below.
World of Warcraft is a massively multiplayer online role-playing game released in 2004 by Blizzard Entertainment. It is the fourth released game set in the fantasy Warcraft universe, which was first introduced by Warcraft: Orcs & Humans in 1994.
World of Warcraft problems in the last 24 hours
The following chart shows the number of reports that we have received about World of Warcraft by time of day over the past 24 hours. An outage is determined when the number of reports are higher than the baseline, represented by the red line.
At the moment, we haven't detected any problems at World of Warcraft. Are you experiencing issues or an outage? Leave a message in the comments section!
Most Reported Problems:
Sign in

Online Play

Game Crash

Glitches
World of Warcraft Outage Map
The most recent outage reports and issues originated from:
| | | |
| --- | --- | --- |
| Sydney | Sign in | |
| Sydney | Sign in | |
| Melbourne | Online Play | |
| Frankfurt am Main | Sign in | |
| Fairfax | Sign in | |
| Kalamazoo | Sign in | |
Full Outage Map
World of Warcraft Comments
Tips? Frustrations? Share them here. Useful comments include a description of the problem, city and postal code.
World of Warcraft Issues Reports
Latest outage, problems and issue reports in social media:
Nick

(@SilverSkyway) reported

@Wowhead @Warcraft game fix, #not

Fernando Fernandez

(@FernandoFerna20) reported

@icyveins The sjw cancer continues. @WarcraftDevs pliz stop. Fix your workplace entirely. People offended by names shouldn't be making anything in the company.

Kelushan

(@Kelushan) reported

@WarcraftDevs Stop, just ******* stop. You did some good with changes we asked for, but now you are just getting silly with virtue signaling overcorrections on things that arent even real problems. So stop.

Method Joel

(@JoelHDarby) reported

So Kael'thas is bugged as **** @WarcraftDevs please fix it. There's the threat wipe bug everyone knows about. But there's also something causing 5/6 random people get a fatal crash error as soon as Weapons Phase starts. Happened to different people every pull. Infuriating.

samanthiiana

(@samanthiiana) reported

I woke up from my nap because I was dreaming about being apart of a world of Warcraft SMP and I was so excited in my dream I like raised my hands and I tried to in my sleep but my finger is broken so I just hit my pillow knocking off my splint in pain 😭

David_Woodford

(@_DavidWoodford_) reported

@WarcraftDevs The quest Patience and Understanding in TBC is not working currently. The npc you need to talk to has not spawned since the most recent realm restarts.

Anchirotleep 💙

(@anchirotleep) reported

@Truckherder @THUNKDAPEON Oh, and by no stretch of the imagination are the Nelves responsible for the first, second, third, fourth or Pandaria wars, the existence of Old Gods, the Burning Legion, Shadowlands problems, nor most of the myriad of conflicts in Warcraft History.

Simon Heinks

(@BoetarGG) reported

@WarcraftDevs hire for fix gaem

n0thingpers0nal

(@iaintdonothing) reported

@leekatv @WarcraftDevs The number of alts you're gearing isn't relevant, and the vault isn't the problem with gearing, it's the extremely slow conquest grind with no catch up mechanic that dosent require serious time investment. In regards to what you "deserve" the answer is no you do not…

Gru Masta | Tell me I'm Pretty

(@GruMasta) reported

@EVT43 @Warcraft Don't tell the social media guy to fix the servers.

Donald J. Fart

(@fakeTakeDump) reported

PS5 HOBONICKELS PENIS ISSUES PUPPET RT TO WIN JUSTIN BIEBER HOBONICKELS LIKE TO COMPILE TO THINK OTHERWISE. WORLD OF WARCRAFT OF FART MOAR PRETZ PLZ THX APEX LEGENDS MMORPG MOVE THE NEEDLE GERMANY POULTRY BUT DON'T MACY HEARTHSTONE ARTIFICIAL INTELLIGENCE THE PLANET TOILETS?

Donald J. Fart

(@fakeTakeDump) reported

GROWTH HACKING CHARLIE BROWN WORSE BLOCKCHAIN WORLD OF WARCRAFT DID THE ELEPHANT DUCK TRIMS XBOX ONE SMURVES RETWEET TO WIN CHANCE OF VITAMINS TO VITAMINS KIDNEY STONES PEELS MOANING WATER ORDER BLOCKCHAIN OLD ROCKET AIN'T LIKE TO SMURF WONGFONG ECZEMA WEIGHT PROBLEMS NHL

Azr

(@FH_Azrael) reported

tbt to when there was a known disconnect bug on the Sire Denathrius fight, but my raid team leader still wanted to kick me for dcing twice during prog LOL #WorldOfWarcraft

potion

(@potionfka) reported

@leekatv @WarcraftDevs I see you have tried to get the devs to fix a pvp issue good luck next year! :)

mikey

(@mikeyil) reported

I'm going to be playing WarCraft III while listening to emo music in my room. Do not attempt to use the phone since it'll lag my game.

Benedikt Christopeit

(@dalerija) reported

@Warcraft_DE @WarcraftDevs could it be that there is an issiue with the EU Battle net? Can't sign in with anything...

Kappa King P

(@MonkeyDLuffyaka) reported

Anyone else experiencing a constant disconnect bug in #WorldOfWarcraft @WarcraftDevs what the heck I cant even finish my cap on alt before reset!

🏳️‍🌈Matt K🏳️‍🌈

(@Mkaem1) reported

So, what, 3? 4? Lawsuits and now ANOTHER active investigation into #ActivisionBlizzard by the the US government. I wonder how many it will take before the #Warcraft fanboys admit there's an actual problem now & admit their "cover our eyes and keep playing" approach doesn't work.

Ali

(@alicattattoos) reported

Hey @Blizzard_Ent @Warcraft mind hot fixing the issue in Kara where we can't control chess pieces by chance? Cuz that's pretty lame. Can't even just skip and do prince

Siuo

(@itssiuo) reported

@WarcraftDevs will you ever fix pets on the tbc beta? why do pets keep standing still or still running towards me after I feign death? really game breaking...

The Other Umbra

(@MissUmbraTwt) reported

@mikancept Watch him pull a fast one on us and say that a Warcraft character or even Crash ******* Bandicoot is gay

🌱Vex Bheest

(@Daddy_Puffin) reported

Watching mdi, while I have no hope of ever competing like that, makes me remember why I love @Warcraft. Even in tough times, completely walking away has proven to be a poor decision. While the game has issues, the game has always been my escape.

Drakar Legacy

(@KTWarrior82) reported

So I usually have no problem PuGing stuff in @Warcraft But this expansion has been really tumultuous. I know what it is and it hurts, I just hope things relax a bit so I can go back to do what I enjoy doing in WoW. #ichoosethepuglife #warcraft #casual4life

SkullCandyEditing

(@SkullCandyEdit) reported

@eyriewow @WarcraftDevs Absolutely pathetic, they literally back to back made the same mistake we bonked them during legion BFA and especially Shadowlands... only to reintroduce the same aids together with the fix for the other... this is beyond comedy, especially cause Valor is capped.. ****...

SkullCandyEditing

(@SkullCandyEdit) reported

@eyriewow @WarcraftDevs Absolutely pathetic, they literally back to back made the same mistake we bonked them during legiom BFA and especially Shadowlands... only to reintroduce the same aids together with the fix for the other... this is beyond comedy

C9 venruki

(@ElliottVenczel) reported

A big problem is even though the gladiator gear is discounted it's not worth purchasing over saving for your s2 set. This causes a sort of limbo where you're stuck with the blue PvP gear until you have enough saved for your s2 gear. @WarcraftDevs

Nebilim 🎓🌪️🏚️

(@itsmenebilim) reported

@acrimoniousJest @Warcraft you're literally a guy who uses a purple face, staying behing a fake account talking about that i have issues? for sure b*tch, im blocking u because u dont deserve my attetion, bye bye incel

Purple Flurp

(@acrimoniousJest) reported

@itsmenebilim @Warcraft damn you got issues lol

Rouoko/Plamcia

(@Rouoko) reported

@Warcraft @BlizzardCSEU_EN Please fix Brewfest Chowdown! It don't works on any EU realms!

Barkwinter

(@Barkwinter) reported

@Jackithink @GamingSheepy @Warcraft So because I'm not grouping the entire company of thousands of employees with the ones that caused all the problems that means I defend it? I'm defending the people that are trying to make it a better place. Maybe you should actually learn how to read the situation better.