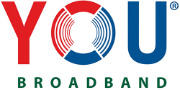 You Broadband Outage Report in Āmbli, Dohad, State of Gujarāt
No problems detected
If you are having issues, please submit a report below.
YOU Broadband is a category "A" ISP and India's first ISO accredited broadband service provider. You Broadband offers high-speed data and voice services through the Internet.
Report a Problem
Problems in the last 24 hours in Āmbli, State of Gujarāt
The chart below shows the number of You Broadband reports we have received in the last 24 hours from users in Āmbli and surrounding areas. An outage is declared when the number of reports exceeds the baseline, represented by the red line.
At the moment, we haven't detected any problems at You Broadband. Are you experiencing issues or an outage? Leave a message in the comments section!
Most Reported Problems
The following are the most recent problems reported by You Broadband users through our website.
Internet

Total Blackout

Wi-fi

E-mail

Phone
Live Outage Map Near Āmbli, Dohad, State of Gujarāt
The most recent You Broadband outage reports came from the following cities: Āmbli.
| | | |
| --- | --- | --- |
| Āmbli | Internet | |
Community Discussion
Tips? Frustrations? Share them here. Useful comments include a description of the problem, city and postal code.
You Broadband Issues Reports
Latest outage, problems and issue reports in social media:
shahsiddhesh

(@shahsiddhesh25) reported

from Lal Darwaja, State of Gujarāt

Be aware with frauds #youbroadband company takes a deposit from customers for a internet and take deposit amount for modem and says we refund when service will be discard when customer discard service and want to refund that time do not paid to customer #internet

Burhanuddin Jamnagarwala

(@BurhanuddinJ7) reported

@youbroadband really pathetic service. For renew they had call and message many time but once renew done there is no service given. Complains are getting solve without visit. Account number j2925 surat.

Arjan Gidwani

(@arjangidwani) reported

@youbroadband Internet browsing is an issue also the speed as promised when subscribed is not available in spite of the 5G router.

Amitabha Majumdar

(@amitabha1957) reported

You Broadband service in Vadodara is very very slow poor and causing damage to development work. @youbroadband @ministry of telecommunications

Social Activist

(@NishitActivist) reported

@youbroadband Since past one month, every week i lose internet connection. Almost every week i register complaint thrice and service has been pathetic.

Kaustubh

(@kaustubh_kt1) reported

@youbroadband The service is impacted from last 5hr, your estimated time to fix the issue is already over. Your site support is not responding. Kindly escalate and fix it as soon as possible.

Trilok Kamdar

(@TrilokKamdar) reported

@youbroadband:It seems you are not interested in resolving issues, hence by tomorrow morning I will snap the wire, as you have left no other alternative.

Shri

(@Shrinivas21290) reported

Worst internet service provided by @youbroadband.

Talha

(@Talhabhai2014) reported

@youbroadband I have been complaining for 3 days. TT #2023020113746 till now update. Kindly solve the problem Thanks

RKCapital

(@rkindiacapital) reported

@youbroadband can you help me please . I have taken 200 mbps plan from you but currently it's only giving me speed of 20 mbps . Your support team is not ready to help and only delaying things . Please help sort this out at the earliest !!