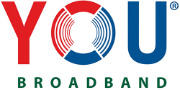 You Broadband Outage
Is You Broadband having an outage right now?
YOU Broadband is a category "A" ISP and India's first ISO accredited broadband service provider. You Broadband offers high-speed data and voice services through the Internet.
No problems detected at You Broadband
You Broadband problems in the last 24 hours
At the moment, we haven't detected any problems at You Broadband. Are you experiencing issues or an outage? Leave a message in the comments section!
Most Reported Problems:
Internet

Wi-fi

E-mail

Total Blackout
You Broadband Outage Map
The most recent outage reports and issues originated from Hadapsar, Pune, Mumbai, Sūrat, Ahmedabad, Candolim, Panvel, Vadodara, Hyderabad, Arun Arekar -residence, Lal Darwaja, Bengaluru, Chennai, PETROL BUNK ORR and Vijayawada.
| | | |
| --- | --- | --- |
| Pune | Internet | |
| Mumbai | Internet | |
| Pune | Internet | |
| Sūrat | Internet | |
| Mumbai | Internet | |
| Pune | Internet | |
You Broadband Comments
Tips? Frustrations? Share them here. Useful comments include a description of the problem, city and postal code.
You Broadband Issues Reports
Latest outage, problems and issue reports in social media:
Manoj Mahajan

(@manojmahajan45) reported

@youbroadband also your customer care just asks us to wait till your ground teams get back. If you have an app that shows details like engineers number. Then at least assign and show a number which can be contacted. your ccare doesn't have any contact of engineer . All dumbfucks

Manoj Mahajan

(@manojmahajan45) reported

from Hadapsar, State of Mahārāshtra

@youbroadband do you guys have any shame. Have raised a request for internet not working 24 hours ago. No agent assigned till now and your customer care teams says they have no idea how backend team works. Morons internet connectivity is necessary for my work

Vicky S Shahri

(@vickyshahri) reported

@youbroadband Internet services not working in Chembur East C G Road since the 5th of June and no updates regarding when the services will be up. Even the technician has switched off his phone. Terrible service!

Alexandra 👉🏽👈🏽

(@Goodra999) reported

@youbroadband How about this Mother's Day just stop getting some random idiot from using my email, thanks.

Vaisampayan

(@vaisampayan) reported

@youbroadband internet connectivity issue from past four days yet no resolution..of you can't serve atleast return my money which you took for 3 months of service...

SHREYAS

(@ShreyasRavetkar) reported

@youbroadband I am writing this to seek a refund for the 6 months plan i have recharged. Your service engineer gives stupid reasons and says it will be solved tomorrow and your #customercare is of no use. #pune #digitalindia #TARI

pooja wagh

(@virgsagi) reported

@youbroadband I wouldn't advise you advertise this. It's been 5days my wifi has been done. Have sent many emails, call your customer care. But till date have not received any resolution. You are just making false promises to consumers here.

S145hit_1

(@iamsnehith1) reported

@youbroadband I paid 1800rs for broadband connection on 16th April, the executor told that I won't get connection for their technical issues and I cancelled it. Till now I didn't get my amount and I was disappointed customer care and they are not giving assurance for my amount

Amit Kumar Sharma

(@AmitKum17035382) reported

@amit41187 @youbroadband The same has happened with me also. No one even ready to take the responsibility. Mr. Mahendra +91 99092 70712 is the incharge , even not respond ed. Very poor services at our area.

Abhirup Anand

(@AnandAbhirup) reported

@arghahbk @youbroadband I dont think you know how to provide a service and are unable to grow your business during this opportunity of lockdown where 1000s of new customers may be looking for your service as everyone is stuck at home. I dare you to do the right and fix the service so that we can WFH.

yashluv virwani

(@yashluvvirwani) reported

@youbroadband has the most pathetic service. 5 days of weak internet, followed by 0 internet, and they say they can't fix anything before Monday. Horrible.

satish

(@medasatish) reported

@OnSpectra @imanurag786 @ACTFibernet @airtelindia @HathwayBrdband @youbroadband Spectra, Your staff in Bangalore are missing since 15 days. Customers are in deep trouble. Request you to file a missing person complaint with the police, so that they trace them and the services can be restored. Lockdown is long over.

Ravi Jetwani

(@jetwaniravi) reported

@youbroadband @VodafoneIN customer care disconnected call twice and not responding at all.

Ravi Jetwani

(@jetwaniravi) reported

@youbroadband @VodafoneIN Dear You broadband team, powered by Vodafone, my complaint about dual deduction of my account for recharge is not getting solved from 8 days. Two complaints are closed without my consent. comp No- 2020060424474 registered mob number-9824004673

pratip rathore

(@pratip87) reported

@PMCPune Can you direct youbroadband to check the internet services in veerbhadra nagar, baner, Gandharv plaza building, lane 7. Internet is down from past 4 days and since they have monopoly can't opt for Jio in baner. Pls help

Talya

(@girlspacedout) reported

An email with no response. Calls to customer care no response, complaints escalated but never addressed. I will spend every minute I have free ensuring I convince people to NOT avail your services @youbroadband

Talya

(@girlspacedout) reported

Absolutely tired and frustrated with the service of @youbroadband I've called you guys since a WEEK. I have lost business, and so much more, because your company doesn't care about your customers one bit.

Pandya palash

(@Pandyapalash) reported

@manoj_chawre @AnmolAn38914381 @youbroadband @TRAI Need to change @youbroadband to #uselessbroadband as service of this company no one responded Yes responded rapidly if you buy new connection till your payment done @TRAI

Pandya palash

(@Pandyapalash) reported

@rampurevishal1 @saha_ajit @youbroadband @VodafoneIN @VodafoneGroup No one resolve your complaints please cancel your connection for saving your money

Pandya palash

(@Pandyapalash) reported

@youbroadband @youbroadvand gives 4 months extra if you purchase 12 month packs but in 16 months almost 6 months internet not working

Pandya palash

(@Pandyapalash) reported

@youbroadband Yes but in india one broadband provider @youbroadband which is third clalss service useless and only wastage of custoemer money no more anything Please stop your service or take steps to improve servcie

Pandya palash

(@Pandyapalash) reported

Just fixed always after complain show outage in area then not resolved and complay move to done bkwas service please do not buy this @youbroadband No one here to resolve your service When plan over then 4-5 call In day for renew But after this 0

Pandya palash

(@Pandyapalash) reported

@youbroadband Please do not buy @youbroadband worst service and last class customer care Not manners to how to talk and resolve complaints just making fool of customer

Chirayu Parikh

(@ParikhChirayu20) reported

@youbroadband @VodafoneIN internet is not working even after paying for 6 months plan. This is how you deal with existing customers. Last time also I have faced same issue. There very limited technical team which takes normally 7-10 days to sort out minor issue.

Bhaskar Reddy

(@Bhaskarreddie) reported

How many days do I wait for my internet.... and go through your worst customer care.......It's been more than 5 days that I am going through this ordeal. ! @youbroadband #YOUbroadband

sanms~~

(@SantoshDharman) reported

@youbroadband Iam trying to reach u for new connection. Customer care is not responding. This was for marol andheri east. 7977660718 Santosh

MAYANK SHARMA

(@mayank_sharma08) reported

Customer Request id for complaint- 2020060428496 @youbroadband

MAYANK SHARMA

(@mayank_sharma08) reported

@youbroadband can u plz let me knw Y my internet hasn't been working from past 4 days. I am trying to reach the serviceman for my area hwver, he isn't responding to calls.I have escalated this issue to customer care, e-mails & app too.Seems like u don't care about your customers

Abhijeet Sadachar

(@ASadachar) reported

@VodafoneIN Thanks Adam. Already reached your customer care multiple times and registered my complaints but unfortunately I didn't get any call back or response to these concerns. Mobile App complaints are getting Auto closed without any justitification. Pls help. @Youbroadband @VodafoneIN

Yuvaraja Raghupathy

(@ThisIsYuvaraja) reported

Cheating Broadband in India You Broadband after full payment is completed for new connection still installation is pending next for a week. @youbroadband Worst don't trust You broadband...