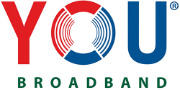 You Broadband Outage Report
Why is my You Broadband service not working?
No problems detected
If you are having issues, please submit a report below.
YOU Broadband is a category "A" ISP and India's first ISO accredited broadband service provider. You Broadband offers high-speed data and voice services through the Internet.
Problems in the last 24 hours
The graph below depicts the number of You Broadband reports received over the last 24 hours by time of day. When the number of reports exceeds the baseline, represented by the red line, an outage is determined.
At the moment, we haven't detected any problems at You Broadband. Are you experiencing issues or an outage? Leave a message in the comments section!
Will You Broadband compensate me for the outage?
You Broadband outages have been causing frustration for many of the company's customers. These outages, which have been reported in various parts of the country, have resulted in a loss of service access for many users.
If you use You Broadband and have experienced an outage, it's important to contact the company to report the issue and get help. You can also check their website for updates on known outages in your area. You Broadband has sometimes offered some customers credits and other compensation for the inconvenience.
Most Reported Problems
The following are the most recent problems reported by You Broadband users through our website.
Internet (31%)

Total Blackout (31%)

Wi-fi (31%)

Phone (8%)
Live Outage Map
The most recent You Broadband outage reports came from the following cities: Ahmedabad, Pune, Mumbai and Bhiwandi.
| City | Problem Type | Report Time |
| --- | --- | --- |
| Ahmedabad | Internet | |
| Pune | Total Blackout | |
| Pune | Total Blackout | |
| Mumbai | Internet | |
| Mumbai | Phone | |
| Mumbai | Total Blackout | |
Full Outage Map
Community Discussion
Tips? Frustrations? Share them here. Useful comments include a description of the problem, city and postal code.
Beware of "support numbers" or "recovery" accounts that might be posted below. Make sure to report and downvote those comments. Avoid posting your personal information.
You Broadband Issues Reports
Latest outage, problems and issue reports in social media:
Keyur Patel

(@keyurpatel_13) reported

@youbroadband After completion of payment no one respoding for installation. It's 4th day and didn't find any solution. Location: Surat

बृज किशोर शुक्ल ( BJYM )🚩🚩

(@brijalld) reported

@youbroadband dear youbroadband since yesterday evening internet service is available, there is no mean of giving ten percent extra if the customer is facing three to four days breakdown in the internet service. Account no 2125013 Please help🙏

Ashwin Iyer

(@AshwinI27323392) reported

@youbroadband 1/2 It's with utmost regret that I have to tweet of all thinghs about the speed, connection & absolute mindless technical support. For the last 1 month the connection isn't working after your team within the building shifted the connection for reasons they know best

Udayagiri Veerendra

(@UdayagiriVeere2) reported

@youbroadband I can see in my entire tenure your services are the worst, if you have any proof-like kind of that, please direct message me, I'll always be happy to answer your reply questions.

Chinmay Bhuva

(@chinmaybhuva) reported

@youbroadband my customer id is 1998693, i have requested for closure/termination of connection. I am left with 193 days subscription. No one from team is responding. This is very inappropriate. Plz revert and process for refund amount.

MJ

(@MJavaphile) reported

@youbroadband @jagograhakjago What is the point of asking me to DM! Just replying to close the thread ? Neither has anyone responded on inbox , nor is your internet working. Your net is down most of the time. Plz take notice of this @jagograhakjago this is FRAUD

patel mayur

(@mayurpatel7296) reported

@youbroadband @GTPL_Care @GTPLHathwayLtd Many time told service engineer to change modem .. On off button sometimes work sometimes not Please provide solution asap #youbroadband #Surat #gtpl

Malik Tausif

(@MalikTausif5) reported

@youbroadband Sorry for bad english If you are not providing service all over surat,gujart please close your company...i bought your conection for a year there is six months remaining i changed my house in other area surat city but your employ said conection not available

Kaustubh Radkar

(@KaustubhRadkar) reported

@hkanitkar @youbroadband Run as far away from them at next chance, good luck getting a reply and even more a solution!!

Prajot randive

(@prajot_randive) reported

@JioCare This is really unfair I never had such issues with Airtel youbroadband or any other service provider anyways thank you I will think of switching to airtel where I don't have to request for my own paid receipts

Jignesh Sanotra

(@Jigssy_Sanotra) reported

@youbroadband 3 times in last days, your services were down. Today, even after the ETA the services have not been restored. Are you guys sleeping? #youbroadbandsucks

Jatin Dhanak

(@JatinDhanak1) reported

@youbroadband Third Class Service Provide by the company none of the Engineer is Not Visiting For Complaint Very bad Service

lilesh nishad

(@richardback4u) reported

@youbroadband @youbroadband please find the details as requested customer id : 1745629

Malik Tausif

(@MalikTausif5) reported

@youbroadband Sorry for bad english If you providing service all over surat,gujart please close your company. i bought your conection for a year there is six months remaining i changed my house in other area surat city but your employ said conection not available refund?

Prajot randive

(@prajot_randive) reported

@JioCare This is really unfair I never had such issues with Airtel youbroadband or any other service provider anyways thank you I will think of switching to airtel where I don't have to request for my own paid receipts

Rohit Sharma

(@rtmrtm6353) reported

@youbroadband Very bad service workers make so foolish that there is no limit, online recharge is not said and cash rs are taken, even after that, the employees take 2 days to start the service, they give a plan for 30 days and 27 In the day, when the plan ends and calls are spok

Chinmay Bhuva

(@chinmaybhuva) reported

@youbroadband i am shifting my home. I have requested staff to shift connection. But they told that they have not started services in new area. I asked to surrender my connection and requested for prorata refund of subscription amount. They have denied for the same. Plz help.

Bhavsar Alok

(@Alok9414) reported

@youbroadband all time service Down and all exicutive are non co-operative, from last one week my broadband service is not working in evening to morning every time showing limited Connectivity. its to unresponsive service provider I never recommend anyone to @youbroadband

Pranay Soni

(@iampranaysoni) reported

@youbroadband horrible Service.. Would not recommend.

Rahul

(@R_Kay_Says) reported

@youbroadband what ****** service you have. I have one of most important interview in 30 minutes and your team just started a maintenance activity in area suddenly. When people are working from home, you could do such things in non working hours. #YouBroadbandIsShit

Ravi Lalla

(@RaviLalla1307) reported

@youbroadband You are losing customer

Kunal Arjun Alkunte

(@KunalAlkunte) reported

@youbroadband our wifi is still not working social media team is also not responding or trying to reach out... Disgusting @jagograhakjago

HK

(@hkanitkar) reported

Yo @youbroadband I have to re-boot your modem every 3-4 hrs. almost daily. There's not a single day when this doesn't happen ! No smoothly running connection at all. The 100mbps plan is useless if it gets disconnected so often. Whats the issue, mate ?

Ashvin Patidar

(@Ashvinkpatidar) reported

@youbroadband internet is down second time in weeks for two days , got response power dispute with society where device is placed really ?? u can't pay power bills ? refund money if you can't provide service in vishrantwadi pune area , can you help here @jagograhakjago ?.

Amiss Unacceptable.

(@Anonymo90394802) reported

@youbroadband My a/c. no.21788. I am getting 0.28 mbps speed against my plan of 30 mbps speed. Your customer care says that it will be resolved within 3 working days. Is it a Joke?

Kunal Arjun Alkunte

(@KunalAlkunte) reported

@youbroadband since yesterday evening our wifi is not working even after raising several complaints issue is not been addressed also tickets r closed without providing resolution. Not at all happy with the service

Dhruval

(@Dhruval2107) reported

Worst service after sales of GTPL. Since last one month trying to shift boradband connection but couldn't succeed even after registration of online request (328423). Even customer care officers doesn't know contact number of Baroda office.@GTPL_Care @youbroadband

ADITYA TAMMADWAR

(@ATammadwar) reported

As you told us that we will recieve benefits but its been 15-20 days we did not get, and your employes are not responding @youbroadband kindly solve our issue asap

anil

(@aritaliya) reported

Very poor service by you boardband . repeat breakdown and interrupted service .not fulfill commitment by company at the time of payment.why i not make legal complaint.200 day off in 365 day account no.ari203s (1685267) @youbroadband

kiran kumar kumili

(@threekay) reported

@youbroadband Your staff at Visakhapatnam very irresponsible and not responding to my grievance regarding a problem regarding Power Pack box placed in my house. Pls take immediate action or remove the box from my premises