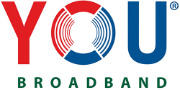 You Broadband Outage
Is You Broadband having an outage right now?
YOU Broadband is a category "A" ISP and India's first ISO accredited broadband service provider. You Broadband offers high-speed data and voice services through the Internet.
No problems detected at You Broadband
You Broadband problems in the last 24 hours
At the moment, we haven't detected any problems at You Broadband. Are you experiencing issues or an outage? Leave a message in the comments section!
Most Reported Problems:
Internet

Wi-fi
You Broadband Outage Map
The most recent outage reports and issues originated from Ahmedabad, Mumbai Suburban, Medchal Malkajgiri, Vadodara, Pune, Sūrat, Hadapsar, Thāne, Lal Darwaja, Nashik Division, Arun Arekar -residence, Bhopal, Mumbai, Hyderabad and Aurangabad.
| | | |
| --- | --- | --- |
| Ahmedabad | Internet | |
| Vadodara | Wi-fi | |
| Ahmedabad | Internet | |
| Pune | Wi-fi | |
| Pune | Internet | |
| Ahmedabad | Internet | |
You Broadband Comments
Tips? Frustrations? Share them here. Useful comments include a description of the problem, city and postal code.
You Broadband Issues Reports
Latest outage, problems and issue reports in social media:
Akash Bundela

(@akash_bundela19) reported

@youbroadband I am very disappointed with the service you are providing, commitment given by executive is fake, I had raised multiple requests in past and in all my request I got answer they will come to address it in 24Hours but no one come in any requests. My account no 1987489

KPG17

(@KumarGunaware) reported

@ReheSamay @youbroadband If you keep on emailing their @youbroadband customer care, eventually they will block or spam your email ID. I complaint 12 times to their higher authority and customer care and they ******* blocked my Email ID.

Somekid

(@somekidsstory) reported

@youbroadband yo guys your scam wifi company says they work 24/7 but your very stupid minded engineers don't. Fix your service

Parth Bhalodi

(@parth_bhalodi) reported

@youbroadband - my internet is offline since 6 days and your customer care is the most inefficient and pathetic ever.. Nikunj from ur team don't have escalation matrix, superiors to tackle escalated request, timeline for open issues #Shameful #CustomerService #customerexperience

Dr Kazumi Gondalia

(@kazumigondalia) reported

@youbroadband Worst network ever.. hope nobody take this wifi network ever.

Dr Kazumi Gondalia

(@kazumigondalia) reported

@youbroadband Worst network is youbroadband. They know how to harass customer

Akshay

(@AkiKulkarni) reported

@TRAI Hi ... i wanted to know the process to file a consumer complaint against @youbroadband

KESHAW KUMAR SINHA

(@KUMARKESHAW) reported

Your service is very bad @youbroadband , I almost registered 7 complaints but not a single one resolved.#poorservice# youbroadband worst

Ankur S

(@ShahAnkur08) reported

@youbroadband very bad experience from your customer care. Saying complaint will be addressed in 24 working hours!

Akshay Kumar

(@akshayn73) reported

@ViCustomerCare No relevant information shared on DM please share the details here cuz your whole @youbroadband team is incapable of resolving the issue… taking 50MBPS charge and providing 0MBPS speed #Shameless #incapable #irresponsible

Arjav

(@Trical_boy) reported

@youbroadband since 3/5/2021 internet is down your . customer care is telling within 24 hours it will resolve but no update

saikat mahato

(@saikatmahato10) reported

@youbroadband @vazeshrikant This much slow and unresponsive service?no person to resolve compliant!!!!!very bad and unfortunate service @youbroadband

Priya Jaiswal

(@Priyajaiswar) reported

@youbroadband But 1st in customer harrasement. You doesn't even deserve the 1.5 star rating on Google. Wish I had an option for rating 0 and below. Out of 24 hrs in a day the internet doesn't work for 20 hrs and the rest of the time it works worst than 2G.

Rahul Singh

(@singh_rahul_16) reported

@youbroadband replies to each and every complaint by their customers but they failed to reply to @ReheSamay 's complaint. Not fare! #youbroadbandandsamay #samayop

sanjeev kamat

(@sanjeevkamat813) reported

@youbroadband Worst service provider. My internet is not working since 7 days. Various mails and telephone complaints are not attended till date and Internet is still down. Company and its officials are totally inefficiently working at the cost of customers.

Pruthvijeetsinh Rana

(@pruthvijeetsinh) reported

Very disappointed from @youbroadband service. From 11th may my wifi is not working, I have registered complaint using @youbroadband app and also talk with customer care but still problem is not resolved. As I am working from home I need wifi on urgent basis. Please resolve ASAP.

Adarsh

(@aadiwe) reported

@youbroadband The company will meet a terrible fate if this keeps on. Mark my words. The complaint I made yesterday was closed without even calling me.

saikat mahato

(@saikatmahato10) reported

@youbroadband how can I stop your internet service.kindly let me know

Sachin Checker

(@Sachzzz) reported

from Mumbai Suburban, State of Mahārāshtra

@youbroadband in these WFH times need to up your game to stay relevant. Customer experience is the key. #InternetShutdown #internetdown

Sachin Checker

(@Sachzzz) reported

from Mumbai Suburban, State of Mahārāshtra

@youbroadband no Internet service since yesterday. No update on complaint raised. Very poor experience and service.

arshad ansari

(@ansariarshad291) reported

@ReheSamay @youbroadband @DoT_India Please solve our problem

Riccha Dabhade

(@RichaD2012) reported

If @youbroadband cares, then why are we receiving such disappointing service. Been a week since we've got the connection and it's been shut for almost all of it. #wififailed

monishraval

(@monishraval) reported

@ReheSamay @youbroadband He tweeted it a year ago and now it's been shown like damn

Maitray Shah

(@MaitrayShah1) reported

@youbroadband Never been so patient in life to get back your internet services working. No one attends or resolves the complaint as well. Please do the needful!

shivam dave

(@shivamTheWay) reported

Absolute horrible service by @youbroadband ... Internet having a downtime of atleast 20 days in a month.... After repeated complaints problem is still not resolved... Highly recommended to stay away from the network provider ! #patheticconnetivity #shamofaservice

Gaurav.S.Kumar

(@GauravSsk) reported

@ReheSamay @youbroadband Samay bhai dont text your problem to @youbroadband in whatsapp. They'll never know.

Medha Chawla

(@MedhaChawla5) reported

@ReheSamay @youbroadband Or she broke up with you long ago but u never got the message bcoz u are using @youbroadband

Javed Sayed

(@JavedSa60435099) reported

@youbroadband is the worst service provider for data service. Please do not waste your time any money to take their service.

Anand

(@Andy0686) reported

@youbroadband @AkiKulkarni I have made so many complaints on so many occasions that i do not even bother to complain now. So poor that your net will go down suddenly in the middle of your meeting. And when you complain, they will start finding faults in your wifi router and plan and blah blah.

Hiren Patel

(@hp_2109) reported

reason behind why Vodafone fails in business is customer care.i had complained for not working you brodband internet from last 10 days since i have not received any reply customer care executive says we forward your complain. with every call they forward.#Hopeless @youbroadband