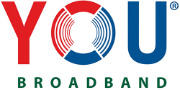 You Broadband Outage
Is You Broadband having an outage right now?
YOU Broadband is a category "A" ISP and India's first ISO accredited broadband service provider. You Broadband offers high-speed data and voice services through the Internet.
No problems detected at You Broadband
You Broadband problems in the last 24 hours
At the moment, we haven't detected any problems at You Broadband. Are you experiencing issues or an outage? Leave a message in the comments section!
Most Reported Problems:
Internet

Wi-fi

Total Blackout
You Broadband Outage Map
The most recent outage reports and issues originated from Ahmedabad, Hyderabad, Vadodara, Visakhapatnam, Mumbai, Lal Darwaja, Hadapsar, Pune, Sūrat, Arun Arekar -residence, Navsari, Muzaffarnagar, Aurangabad, Vishākhapatnam and Chennai.
| | | |
| --- | --- | --- |
| Ahmedabad | Wi-fi | |
| Hyderabad | Internet | |
| Vadodara | Internet | |
| Visakhapatnam | Total Blackout | |
| Mumbai | Total Blackout | |
| Mumbai | Wi-fi | |
You Broadband Comments
Tips? Frustrations? Share them here. Useful comments include a description of the problem, city and postal code.
You Broadband Issues Reports
Latest outage, problems and issue reports in social media:
Ritesh Sanghvi

(@ritesh_sanghvi9) reported

@VodafoneIN @youbroadband Worst experience of installing YOU.Just bought the broadband 7 days ago and the connection is inactive for last 5 days.The customer executive of vodafone and YOU are so disrespectful and not solving any problems. Hope this would have some impact on them.

ManjeetRocks.com

(@TheManjeetRocks) reported

Bcoz.. i am Still on Work From Home Mode and Because of This Worst Kind of Service from @youbroadband It Affects me Badly Everyday now fix this issue within 2-3 days or else i have to move on to #JioFiber or #Airtel Broadband service soon. My Area : Gotri Vadodara

vaishvik thakkar

(@VaishvikT) reported

@youbroadband Please improve your internet speed, your customer service sucks and you give 1/4th the speed I pay for, fix my issue ASAP.

goldenSmit27

(@GoldenSmit27) reported

@youbroadband What is the procedure to cancel broadband connection ?

Dhruv S Satyapanthi

(@DSatyapanthi) reported

@VodafoneIN @youbroadband I had to stand in the queue for this complain for nearly 1 and a half hour and these stupid complain receivers are treating us very badly.

Tapeshda Bobade

(@Tapeshda_Bobade) reported

@youbroadband Please ensure to peovide seamless services in Pune. Terrible connectivity problems, many lags. Just look into issues.We are paying tremendous amounts on your pathetic services.

Pradeep Bhagwat

(@PradeepBhagwat) reported

@youbroadband I am tired of interuptted service daily. my account no. is 1741656 (Aurangabad, Mh). Please see into the matter. I am thinking of other provider.

Pradeep Bhagwat

(@PradeepBhagwat) reported

@youbroadband I am tired daily interruption of Youbraodband service. My Account no. is 1741656 (Aurangabad, MH). There is not a single day when my brodband not interrupted. Please look into the problem or I will thinking to switch other providers.

Rahul Seth

(@sethrahul2004) reported

@youbroadband Facing connectivity problem since connection taken but no any action regarding my complaint but from last 5 to 6 days service was worst. Solve my problem as soon as possible or refund my money for the same. A/c no. 847868 Complaint no. Consumer Helpline no. 2239246

Shravan Shravu

(@ShravanShravs3) reported

@youbroadband Fraud Service and worst service no refund of my money Do not go with this connection Relationship no : CC451165 Receipt number : SUR2896229820 Registered number : 8801356737 , 7995666880

Akshay Chandwani

(@achand705) reported

@youbroadband 50 mbps plan, registered the complain of packet loss based on that complaint router was changed still issue of packet loss hasn't been sloved yet it's been around 4 months

Prateek

(@PratikSadh007) reported

@youbroadband I have recently bought you broadband connection with account number 2049913 and the connection stopped working after 3 days of installation and it's still down. I have registered complaints multiple times but haven't got resolution for the same.

Devansh Sukhnani

(@devsukhnani) reported

Worst services in town @youbroadband

Nayan Kothari

(@KothariNayan) reported

@youbroadband worst services, on app no engineer assigned, since 3 days morning everyday net isn't working. Today when contacted service engineer he asked us to go on terrace and check wire! आत्मनिर्भर बनो! #wosrtsrevice #youbroadband @VodafoneIN

Rinoj Joy

(@RinojJoy) reported

@VodafoneIN @youbroadband it's been 10 days now!!! Everyday I've to write to you guys and call up the customer care center, everyday I get to hear the same template response. There's no accountability, is this how you serve your customers?

Rahul Gala

(@rahulgala1982) reported

@youbroadband you people are so pathetic. It's 6th day my internet is not working. How can we do wfh? Next time I will change my internet connection only...

pranav garge

(@GargePranav) reported

@youbroadband hello team, I have mailed you to change in name in broadband connection which is on my father name.i want to make it on my name.i sent all documents to your customer care email id but yet I did not get any reply from your team.i want that thing asap.please look.

Viral Makwana

(@Im_Vmakwana) reported

@youbroadband @YouTubeIndia please send Engineer at my home & collect yoir YOUBROADBAND GARBAGE... because it is garbage...from 24 hours 10 hour my wifi is not working...filed so many quarries but No results...Just send your engineer & collect your GARBAGE.

Yash Bhatia

(@Yash_Bhatia_9) reported

@youbroadband Hello There,               I am Yashpal Bhatia having a You Broadband connection with Relationship No. : 1988375. The internet is not working from last 3 days so i complained from You broadband app, call centre number as well as you broadband website but all the

TheWordSeller

(@dhobley_ram) reported

@youbroadband I've mailed u since 10 hrs no response, I've called ur customer care ivr since 12 hrs it responded we'll get back to you and didn't, I'm without internet for two days. If this is the service u provide, I'll cancel you 1st thing tomorrow. Username: Parkar101

Ketan Gogte

(@ketangogte) reported

Hey @youbroadband , I have been constantly following up on my complaint of Broadband not working since last 3 days. Does your 24 hour complaint resolution SLA have any meaning ? Haven't received any response from you. So much for Customer care !

JAGDISH ( JAY) VYAS

(@jdvyas1) reported

@youbroadband we thought, after taking over by Vodafone, your customer services will be better, so wrong, same lousy service, everyday complaining for no net service, all lip services but one shows up in Ahmedabad, any they keep saying its done!! what a shame, no one is working

diwakar dubey

(@diwakardubey12) reported

That's the situation here no one has interest in customer service but want to market leader...no network coverage no respone from customer care..that the situation in navi mumbai. So what we expect in villages @VodafoneIN @youbroadband @Sunfun16

keyur bhanderi

(@keyurbhanderi6) reported

@youbroadband This is fraud and chipped company. If anyone want this connection in future not to take this. In a week daily internet connection issue.

Pankaj Shukla

(@PankajS75530972) reported

@youbroadband One of the worst service provider We given app. for shifting but still no response we also mail to customer care. we have received call from them and commit to resolve issue and the next day this no is switched off. Comp no 2020090923675 My cust code id 1999036

Ashish Shah

(@AshishS87919850) reported

@TRAI @youbroadband @ITS_MoC Pathetic service, nobody is attending complaint raised, for "days of credit" for which You BB have alreday charged money in advanced but service was down. Everytime we have todo extreme followup.

Ashish Shah

(@AshishS87919850) reported

@sameerambardar @youbroadband Pathetic service, nobody is attending complaint raised, for "days of credit" for which You BB have alreday charhed money in advanced but service was down. Everytime we have todo extreme followup. Will look for other options, as it clearly seems they don't want repeated business.

Ashish Shah

(@AshishS87919850) reported

@youbroadband @vazeshrikant Pathetic service, nobody is attending complaint raised, for "days of credit" for which You BB have alreday charhed money in advanced but service was down. Everytime we have todo extreme followup. Will look for other options, as it clearly seems they don't want repeated business.

Ashish Shah

(@AshishS87919850) reported

@youbroadband Pathetic service, nobody is attending complaint raised, for "days of credit" for which You BB have alreday charhed money in advanced but service was down. Everytime we have todo extreme followup. Will look for other options, as it clearly seems they don't want repeated business.

Snehha

(@Sneha_532) reported

@youbroadband ,@TRAI Lately, I am experiencing that youbroadband internet connection is not working for average 5-6 hours of every day,while we are paying for 24 hours of service,why is there frequent loss of connection daily,resolve issue permanently. User id-1787742 Aurangabad