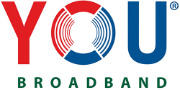 You Broadband Outage
Is You Broadband having an outage right now?
No problems detected at You Broadband
If you are having issues, please submit a report below.
YOU Broadband is a category "A" ISP and India's first ISO accredited broadband service provider. You Broadband offers high-speed data and voice services through the Internet.
You Broadband problems in the last 24 hours
The following chart shows the number of reports that we have received about You Broadband by time of day over the past 24 hours. An outage is determined when the number of reports are higher than the baseline, represented by the red line.
At the moment, we haven't detected any problems at You Broadband. Are you experiencing issues or an outage? Leave a message in the comments section!
Most Reported Problems:
Internet

Wi-fi

E-mail

Total Blackout
You Broadband Outage Map
The most recent outage reports and issues originated from Bengaluru, Hyderabad, Sūrat, Daskroi, Pune, Nashik, Medchal Malkajgiri, Nashik Division, Panvel, Mumbai, Navsari, Sūrat and Hadapsar.
| | | |
| --- | --- | --- |
| Bengaluru | Internet | |
| Hyderabad | Total Blackout | |
| Sūrat | Internet | |
| Pune | Internet | |
| Pune | Internet | |
| Nashik | Wi-fi | |
Full Outage Map
You Broadband Comments
Tips? Frustrations? Share them here. Useful comments include a description of the problem, city and postal code.
You Broadband Issues Reports
Latest outage, problems and issue reports in social media:
Harshal Bhosale

(@HarshalBhosale3) reported

In which language do I have to explain to your customer service executives that I no longer wish to use your services and I want to be left alone? @youbroadband Please focus on better service rather than pointless recharge texts and emails.

Shilpi Goyal

(@ShilpiG65851856) reported

@youbroadband I am from Amazon Residency,Ajwa Road,Vadodara&a subscriber of u broadband.from last 2 days I have problem in my connection after complaint my problem sorted yesterdayevening and nowagain problemoccurs & when I register a complaint it shows till 7 pm it will get sort

Saikiran

(@sai26011997) reported

@youbroadband worst service in Hyderabad, when we complaint any issues they will take minimum 24 hours to resolve, proper service engineer is not present... Weekly twice no internet type of issues happening... To resolve it it take one to two days time...

saketbhala

(@saketbhala) reported

@youbroadband Register Mo. 9427519263 Everyday facing problem like slow speed, connection not working, internet not stable And after 2-3 hours of complain get notification complain resolved and again next day or a day it self one of the problem arise again Need solution asap

आShiष कुलKAर्णी

(@aashishk_us) reported

@youbroadband pathetic service...in Thane

Chints

(@thechints) reported

For eg. We have @youbroadband - if @Airlinkcpl is winding up its operation, can it just hand over customers to any network at its own discretion. Shouldn't that be customer's right to choose their own network or claim refund if the customer so chooses?

Mangesh Lokhande

(@mangesh_Nsk) reported

@youbroadband Hi, after 50 days my issue got resolved, however my 50 days service lost, I need compensation of 50 days, as fault was from your side

Tejal

(@Tejal0127) reported

@KalantriKrishna @youbroadband @VodaIdea_NEWS same issues facing

V!vek

(@viveknukala4) reported

@youbroadband you are saying As per trai 6 th largest in india As per service providing and customer support@youbroadband worst

V!vek

(@viveknukala4) reported

@youbroadband Facing issues from past 3 weeks regularly and no one is responding on time..worst service

Who Killed Judge Loya?

(@ashokpai64) reported

@youbroadband your service is hopeless. It's been a week calling your technician, only gives false assurance but never turned up. It's only been a week started your service and you showed your true colors. Will disconnect immediately.

Gopi Krishna

(@p_gopikrishna) reported

@youbroadband Closing your broadband service, Facing internet issues from last 5 days still not given any solution. Worst Internet Provider -- Hyderabad Location Complaint Number 2021091803779

Santosh Mandadi

(@santoshmandadi) reported

@youbroadband team your customer service is very slow and pathetic. Even sending DM on Twitter doesn't communicate my urgency. May be you being the 6th largest ISP, it's time I start looking at the other 5.

sachin tapasvi

(@sachintapasvi) reported

@youbroadband the worst or the worst service ever . They will never give you what they promise. Customers please beware

LeSpank1kCs

(@Harshit67420777) reported

If I would quit online gaming any day it would just be because of the ****** internet of @youbroadband who doesn't even ******* fix the internet issue might be a ping spike or packet losses. At least change your Twitter name @youbroadband or live up to your name. Shittiest ISP .

Srinivas R

(@Sriniva54233293) reported

@youbroadband Worst internet service provider in the world daily need to raise complaint for issue AC details :2041901

Srinivas R

(@Sriniva54233293) reported

@youbroadband Worst internet service provider in the world. Daily Need to raise complaint. AC details:2041901

Srinivas R

(@Sriniva54233293) reported

@youbroadband My Self Srinivas Ravula customer of you broadband I can say worst internet service. Daily interruption in internet connectivity have to raise complaint daily and issue will get resolved EOD but bill has to be paid for entire month if we will delay will suspend.

Shashank Parihar

(@ShashankPrhr) reported

@youbroadband It's been more than 40 days. I paid for annual subscription but service is not being provided. Request you to refund my money else I have to take legal action (consumer forum/police) for this act of fraud.

cityg1rl

(@cityg1rl19) reported

@youbroadband The worst service ever. Paid for a new connection on 6th Sept, no installation till date. Kindly refund my money.

Mangesh Khatav

(@mkhatav) reported

@youbroadband Such a pathetic customer care support...the Twitter name should be changed to "you broadband careless"...no one picks up the phone...the local manager doesn't pick up his mobile.. No status update on refund...no communication ....fraud company...

abhinaya krishna

(@Abhinay_krishna) reported

@youbroadband It has been month since this message and more than a year since I raised the complaint. No action fone so far expect they took back the router without even returning the security deposit. What a joke !

बृज किशोर शुक्ल 🚩🚩

(@brijalld) reported

@youbroadband dear you broadband, my account number is 2125013. Wifi is not working since morning and I have called to local service provider several times but no one is responding, and every time they just reply that engineer shall visit very soon but no one has come.

imtiyajali saiyad

(@ImtiyajSaiyad) reported

@youbroadband No action is taken against the complainant. Give the message that the problem has been resolved. To what extent is this appropriate? . Despite repeated complaints, your engineer does not come.

Chamunda Gruh Udhyog

(@g_ramkrishna) reported

@youbroadband Very Very Pathetic service by youbroadband local team of Navsari Detail is that my home was shifting on 27,Aug,2021 and then day after tomorrow was calling to local team member for reshuffling of my connection from that day to till time not resolved my services

Akshay Jhawar

(@AkshayJhawar8) reported

@youbroadband Still no reply from the worst company to offer Broadband service in Pune. They are really fooling people

R K 😎

(@rkkanakagiri) reported

@youbroadband Your team is saying this word from past 4 days, not even a single call I received. Worst worst worst service ever and all lies.

Anurag Parmar

(@AnuragParmar9) reported

from Daskroi, State of Gujarāt

@ViCustomerCare @youbroadband Your both networks are down since 12:00am. This happened 4 time in a year that both networks are down together. Why BB going going down when there is Mobile network outage and visa versa? Please explain. @rmstakkar

R K 😎

(@rkkanakagiri) reported

Worst service ever and telling lies continuously when asking about installation status & no one called me till now. I mailed to appellate and customer care 2 days back, @youbroadband

Nikhil Hajirnis

(@NikhilHajirnis) reported

@youbroadband I will keep archiving your performance here so that it is made public @youbroadband . Because talking to customer care is of no use. I get same replies every time - sorry sir, we can't do anything, our engineers are working, we can't provide number of our managers.