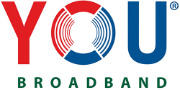 You Broadband Outage
Is You Broadband having an outage right now?
No problems detected
If you are having issues, please submit a report below.
YOU Broadband is a category "A" ISP and India's first ISO accredited broadband service provider. You Broadband offers high-speed data and voice services through the Internet.
Problems in the last 24 hours
The following chart shows the number of reports that we have received about You Broadband by time of day over the past 24 hours. An outage is determined when the number of reports are higher than the baseline, represented by the red line.
At the moment, we haven't detected any problems at You Broadband. Are you experiencing issues or an outage? Leave a message in the comments section!
Most Reported Problems:
Internet

Wi-fi

Total Blackout

E-mail

Phone
Community Discussion
Tips? Frustrations? Share them here. Useful comments include a description of the problem, city and postal code.
You Broadband Issues Reports
Latest outage, problems and issue reports in social media:
Vishal Patil

(@Vishu_Patil17) reported

@youbroadband my internet is not working. I was outside so dont known since when it is not working. Please look into it

the_cool_1

(@the_cool_1_) reported

@youbroadband I'm not getting the promised speed. Is there a way to fix it?

Kaustubh Radkar

(@KaustubhRadkar) reported

@youbroadband world class in horrible customer care!! You only keep calling when its time to recharge

Varun Solanki

(@vasolanki14) reported

@youbroadband - Where is the escalation of the call is going I don't even get any mail or messages regarding call is escalated. After 6 pm you service engineer says we are at home and will come tomorrow and no one visits still. Is this the way you gonna solve customer issues.

manish singh

(@manishself) reported

@youbroadband Guys no internet in last 7 days in hiranandani estate thane! Are you guys drunken and kidding with customers?work os getting impacted but no resolution,revert me asap

Destination Trading 📈💛📉

(@valandrakesh24) reported

@youbroadband Welcome to YOU Broadband.Your AcNo 2199825 but still not 🚫 working internet,1st and last bad 😔 experience ..i think switch others broadband internet

kedar pawar

(@kedarpa20994819) reported

@youbroadband internet connection not working since last 10 days. rediculus service

kedar pawar

(@kedarpa20994819) reported

@youbroadband my internet not wokring since last 8 days. multiple time i have raised but no solution. almost everyday i log the ticket. its badly impacting my work. such a poor service.

Uttam Vastarpara

(@VastarparaUttam) reported

Very careless service provider and area service team don't take this connection 5 day service stop everyday told me after 5 pm your connection is ready to use.. i everyday complain generated but no answer very bed services requst id : 2022112204090 @youbroadband

Pranay Samala

(@pranay_samala) reported

@youbroadband How long will it take for you guys to issue the refund amount once disconnection request is made?? Its more than 2.5mnts for me and I'm still waiting. I keep sending emails for custcare and only response I get is - " our finance team is working on it". Cust: 1921948

Javed Khan

(@javykhan) reported

@youbroadband YOU HAVE THE WORST CUSTOMER SERVICE EVER.. I REGRET TO BE ASSOCIATED WITH YOU GUYS

Mohit Bansal

(@Er_mohitbansal) reported

@youbroadband I am having internet issues since the last 2 days and no proper response from the team. Even Nodal Office is not responding properly. Why is it that we never get the value for our money.

chetan khunt

(@KhuntChetan) reported

Very bad service in all over by Youbroadband network.. PLEASE GIVE GOOD NETWORK OR GIVE REFUND.. AFTER SO, MANY COMPLAIN NO ONE ENGINEER COME & RESOLVE.. ALSO NOT RECEIVED CALL BY ANY PERSON.. PLEASE TAKE STEP AGAIN YOUBROADBAND ASAP.. @youbroadband @TRAI

Abhijit Brahme

(@AbhijitBrahme) reported

@youbroadband your service has been very poor in the last 15 days or so a/c no 2014394. Frequent disconnect and poor spped at times.

Siddharth R Mayur

(@h2eSid) reported

@youbroadband why is it so difficult to get customer service & to get network working? Frustrating experience dealing with your customer service, who does not care & your network never works.

फायदेतज्ञ बापट सर सपोर्टर 😹

(@_batman9) reported

@youbroadband internet is down since morning in Baner Pune. Do you have any update? No one from your team is picking up phone.

Vivek Bhargava

(@vivekharidev) reported

@AshwiniVaishnaw Sir need to bring to your notice @youbroadband we are unable to get justice - payment refund before account renewal is also being not honoured - just does not respond to customers and escalation to appellate or nodal both are not reachable - user needs HELP

Krishna Soni

(@Krishna_Soni_) reported

worst customer service by @ViCustomerCare @youbroadband I have CA exams. I want to study for the same. But wifi is not working.cheater company. No resolution. I've been begging since morning.#customerservice #ConsumerRights @ConsumerRights

Abdul Quddus Ansari

(@aqansari90) reported

from Sūrat, State of Gujarāt

@youbroadband @VeekayF Is it your service? If you are unable to provide proper service, wind up your business.

Prachi Panchbudhe

(@PrachiPanchbudh) reported

@youbroadband I've been trying to get in touch with the customer care. My recharge isn't getting reflected in the account, my internet isn't working even after paying the amount and even after sharing the transaction details. What do I do in a mid work day now?

Rajesh Singh

(@bhaaratrakshak) reported

(2nd updt) Contacted @youbroadband (so called) cusmr care; the lady said they usuly take 24 hrs to reslve n issue once it's raised. Upon infrmng her tht the issue ws raised on 18th Nov, she said it will be reslvd in 24 'working hrs'. Nw I m wndrng what's da defntn of Wrkng hrs?

aditya kolasani

(@ashulaw11) reported

from Vijayawada, State of Andhra Pradesh

@ViCustomerCare @VodafoneGroup @youbroadband I'm curious why you are operating the broadband arm and cellular arm separately instead of offering a triple play service like others would be easier on billing and customer care and one app for all services

Dhyan

(@dhyan12596682) reported

This is last @youbroadband Summary Advatages of having youbroadband: Having lot of Disadvantages. Disadvantages: 1. Internet goes on small thunder and comes back after 4000 years 2. Customer care is **** 💩💩💩 3. In 30mbps plan max recorded is 500kbps 4. Many more

Dhyan

(@dhyan12596682) reported

I paid one year service to youbroadband and i also pay for 2gb/day of airtel . It's that level ******🤬 No service ,no internet if comes very very slow Also customer care is just joke 😔

Dhyan

(@dhyan12596682) reported

Youbroadband is the worst internet service provider. It's just like paying for internet and getting nothing. will not consider if it's free also 🤬🤬🤬😡😡😡🤬🤬🤬🤬

YD 🇮🇳

(@YD57352948) reported

@youbroadband Wrote services Last 6 hours my wifi not working but no one can solw

Javed Khan

(@javykhan) reported

@youbroadband you have the most pathetic service and network connections..i regret giving business to you. my account no. is 622031

Surya

(@suryashukla05) reported

@youbroadband My net connection not working 15 days. I complain many time but no response by coustomer care. They always say "sir aaj aap ka connection ok ho jayega" last 15 days.

Surya

(@suryashukla05) reported

@youbroadband Is there any one for service ? My net connection not working and complain many time but no response.

Javed Khan

(@javykhan) reported

@youbroadband i have been complaining about the connection since 2 months now.. But it's the worst service ever... Never take youbroadband connection.. #youbroadband #youtelecom