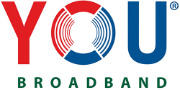 You Broadband Outage Map
The map below depicts the most recent cities in India where You Broadband users have reported problems and outages. If you are experiencing problems with You Broadband, please submit a report below.
Loading map, please wait...
The heatmap above shows where the most recent user-submitted and social media reports are geographically clustered. The density of these reports is depicted by the color scale as shown below.
You Broadband users affected: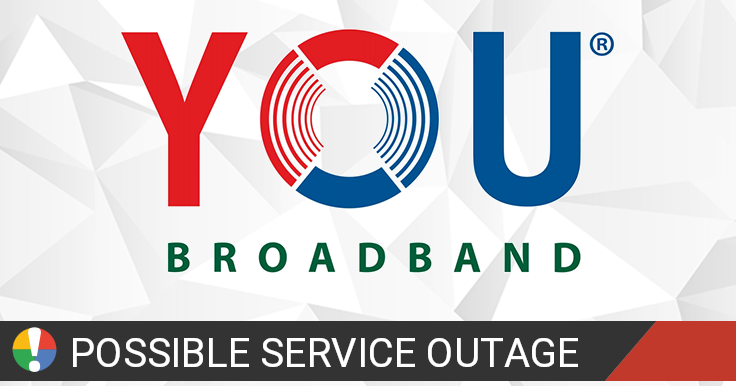 YOU Broadband is a category "A" ISP and India's first ISO accredited broadband service provider. You Broadband offers high-speed data and voice services through the Internet.
Check Current Status
Most Affected Locations
Outage reports and issues in the past 15 days originated from:
Community Discussion
Tips? Frustrations? Share them here. Useful comments include a description of the problem, city and postal code.
Beware of "support numbers" or "recovery" accounts that might be posted below. Make sure to report and downvote those comments. Avoid posting your personal information.
You Broadband Issues Reports
Latest outage, problems and issue reports in social media:
Himanshu Vaghela (He/Him/His)

(@hvaghela07) reported

@youbroadband @youbroadband1 how pathetic service you are given to your customer. Payment after a week still installation is pending. Please give my money back. I don't need your connection now. #poorcustomerservice #badcustomerservice #youbroadband

DC

(@DivyaChawla98) reported

@youbroadband your services were very poor so we stopped your service. And we were told that if we return your modem we will get refund but the service provider is not giving us the refund even after taking modem back. Cheaters.

danishh

(@danishdf) reported

@kingfisherontap @youbroadband Don't worry no one is there to listen or resolve issues. Same problem i am facing and not my plan is exhausted without even using it .

Vaibhav Tank

(@vaibhav_tank) reported

@youbroadband Worst service don't purchase @youbroadband I have registered a complaint some days a go but no technician or support team is responding. I have called and sent an email also but still i got 3 Kbps download speed. Worst service.

Chetan Sanghvi

(@chetanhsanghvi) reported

@youbroadband account number 1407149 in Surat is not working.. IMMEDIATELY RESOLVE IT REALLY REALLY VERY TIRED OF YOU BROADBAND

Ponnapureddy Anilkumareddy

(@PonnapureddyA) reported

@youbroadband Hello,I have asked for a new connection on 14th Jan,paid amount on same day for 6 months.Connection activated on 21st Jan,but connection not working,sales guy and technician not responding properly.Cust care is saying stories.very worst experience in the starting.

Akki Dhanani

(@DhananiAkki) reported

Worst service don't purchase @youbroadband1 @youbroadband I have registered new connection. And it's been 20 day but didn't get any respond. Also I have call many time to customer care but didn't respond. Also sales person not receiving my call. Don't purchase this worst network

Aakash Hindocha

(@aakash_hindocha) reported

from Arun Arekar -residence, State of Gujarāt

@youbroadband Worst service ever... Could not able to shift existing connection from 1 pace to another since last 16 days...

Ponnapureddy Anilkumareddy

(@PonnapureddyA) reported

@youbroadband My account number is 2155231, I took this connection on 24th Jan,I paid for 6 months same day,on 21st Jan I got activated and till date the connection is not working,don't know how this kind of worst service you are giving for the customer at the starting days itse

Kaushal Kakade

(@KaushalKakade) reported

@chauhan207 @youbroadband1 @youbroadband Bro its a waste of time to be with youbroadband. There employees don't know anything or else they just ignoring the customer request. If you raised any compliments from app then they will resolve the issues without checking with us. Please change subscriber if possible.

CA. Chetan Dhoot

(@Chetan_Dhoot) reported

@youbroadband This is now 7th day in a row your internet service is disrupted. This is really frustrating!! How many more days we will have to wait???

Vaibhav Tank

(@vaibhav_tank) reported

@youbroadband Worst service don't purchase @youbroadband I have registered a complaint some days a go but no technician or support team is responding. I have called and sent an email also but still i got 3 Kbps download speed. Worst service. Purchase @GTPL_Care

Jack:-)

(@JackClous9) reported

@PonnapureddyA @youbroadband Sorry to say but if you're in Ahmedabad you never get that fixed. Same thing but not working from 14 days.

Jack:-)

(@JackClous9) reported

@jagograhakjago no action has been taken from @youbroadband Complaint number:2022012000066

Vaibhav Tank

(@vaibhav_tank) reported

@youbroadband Worst service don't purchase @youbroadband I have registered a complaint some days a go but no technician or support team is responding. I have called and sent an email also but still i got 3 Kbps download speed. Worst service. Purchase @GTPL_Care
Check Current Status