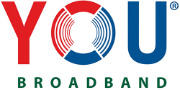 You Broadband Outage in Jatani, Khordha, State of Odisha
YOU Broadband is a category "A" ISP and India's first ISO accredited broadband service provider. You Broadband offers high-speed data and voice services through the Internet.
No problems detected at You Broadband
You Broadband problems in the last 24 hours in Jatani, State of Odisha
Most Reported Problems:
Internet

Wi-fi

Total Blackout

E-mail
You Broadband in Jatani, State of Odisha Comments
Tips? Frustrations? Share them here. Useful comments include a description of the problem, city and postal code.
You Broadband Issues Reports
Latest outage, problems and issue reports in social media:
sohail_naheem

(@sohail_naheem) reported

@Ana_mika2 Go for jio fiber i am using @youbroadband and even right now i am facing alot of problem related to speed and consistency they wont even inform you about technical errors or maintenance shutdown poor support

Mohd Muzzaffar

(@mohd_muzzaffar) reported

@youbroadband basturd kind off service providers.

Ashish Chande

(@Ashishchande) reported

@youbroadband False claims.. pathetic service.. zero customer support

tejas

(@tejas1512) reported

Lastly ...make sure that complaint is raised and resolved with a permanent solution (as the problem keeps coming up) immediately. otherwise I will waste no time in escalating the issue and switching over to other provider @youbroadband @JioCare

Shoeb Wagle

(@shoebwagle) reported

No response from service executives of @youbroadband

Gaurav agarwal

(@agagaurav96) reported

@youbroadband @consumerforum_ Broadband has been down for more than a day in Baner, Pune. Initiated a support req on mobile app, have been trying to contact the service reps. Has been the same case before COVID. Too irresponsible on your side to not even respond! Acc no - 1830814

Vishesh Makwana

(@mak_vish) reported

@youbroadband I am fed up of you guys not looking into my internet issue for the last 7 days. Thank you for being the pathetic service provider ever. None of your representative are helpful including your senior authority. You have harassed me for the last 7 days.

madhan sj

(@madhanjeffad_sj) reported

@youbroadband I waiting for my new connection for long time and I had payed bill for one year and also called the customercare but no further update in it . Very disappointed with your process and service to the customers.

Ayub Mohammad

(@ayubmohammad) reported

@youbroadband the service support is pathetic its almost 3 days my internet is down and no action taken even after multiple calls.

DM Talks

(@wearedmtalks) reported

I want all of you to pay attention that please don't get @youbroadband internet at any cost because it's services when net is not working is pathetic and engineers are behaving roudly with the customer and I want reply from @youbroadband India to solve my problem. Thank you