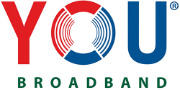 You Broadband Outage in Jatani, Khordha, State of Odisha
No problems detected at You Broadband
If you are having issues, please submit a report below.
YOU Broadband is a category "A" ISP and India's first ISO accredited broadband service provider. You Broadband offers high-speed data and voice services through the Internet.
You Broadband problems in the last 24 hours in Jatani, State of Odisha
The following chart shows the number of reports that we have received about You Broadband over the past 24 hours from users in Jatani and near by areas. An outage is determined when the number of reports are higher than the baseline, represented by the red line.
At the moment, we haven't detected any problems at You Broadband. Are you experiencing issues or an outage? Leave a message in the comments section!
Most Reported Problems:
Internet

Total Blackout

Wi-fi

E-mail

Phone
You Broadband in Jatani, State of Odisha Comments
Tips? Frustrations? Share them here. Useful comments include a description of the problem, city and postal code.
You Broadband Issues Reports
Latest outage, problems and issue reports in social media:
Amit Kansara

(@Amty27) reported

@youbroadband I have restored my sevice with YouBB a month back but since then everyday I have faced connectivity issues link drops multiple times almost 3-4 time in 1 hour. Complained so many times but ticket gets automatically closed stating it is resolved. But problem persist.

Vignesh

(@bvignesh1014) reported

@youbroadband Hi, my account number is 1760132, from may to June for more than a month i don't have a proper connection after going to office and making a scene they solved the issue.I am trying to claim one month & they are giving 10 days. Do I need to pay money for not using?

Dhruv

(@Dhruv_jh) reported

@youbroadband Hi, For the past 1 month, my internet hasn't been working and yet after writing multiple emails about it, I didn't get a single satisfactory response regarding my issue. Moreover, calling the customer service, nobody ever bothered to answer my calls.Why is that? (1)

Yash Pawar

(@pawary6) reported

Very poor service from @youbroadband. No response from the engineers. #youbroadband #Pune

Suman Srivastava

(@suman7) reported

Getting terrible service from @youbroadband Thinking of shifting to a new internet service provider. Any suggestions on which provider offers the best service in the Bandra area?

Sanyam Dhariwal

(@DhariwalSanyam) reported

@youbroadband it's been 3 days wifi is not working in vesu area of surat and in application too the complaint is not getting registered. Kindly resolve the issue asap

Mukul D

(@HerrDrunkie) reported

They fired almost 70% of the field staff and yet @youbroadband charges more than it used to with worse service and even worse customer care, @ViCustomerCare really shat the bed and rubbed off the wrong way here,

Mukul D

(@HerrDrunkie) reported

Precovid times @youbroadband would have a working app to report downtime, speed issues.. you log a complaint, boom someone calls you in 15 minutes.. now you're lucky if someone calls you in 2 weeks, esp in Pune

Mukul D

(@HerrDrunkie) reported

This @youbroadband actually used to be very good, then @ViCustomerCare took over.. and its now the absolute worst company ive dealt with lately,

Akhilesh Moghe

(@akhileshmoghe) reported

@youbroadband It's been 2 days, I have raised complaint about internet connectivity, there is no update from @youbroadband , the person assigned to the complaint is not picking up the call, this is terrible #customercare.