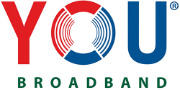 You Broadband Outage in Dabra, Gwalior, Madhya Pradesh
YOU Broadband is a category "A" ISP and India's first ISO accredited broadband service provider. You Broadband offers high-speed data and voice services through the Internet.
No problems detected at You Broadband
You Broadband problems in the last 24 hours in Dabra, Madhya Pradesh
At the moment, we haven't detected any problems at You Broadband. Are you experiencing issues or an outage? Leave a message in the comments section!
Most Reported Problems:
Internet

Wi-fi

E-mail

Total Blackout
You Broadband in Dabra, Madhya Pradesh Comments
Tips? Frustrations? Share them here. Useful comments include a description of the problem, city and postal code.
You Broadband Issues Reports
Latest outage, problems and issue reports in social media:
Piyush

(@Piyush46069546) reported

@youbroadband THIRSCLASS service DON'T OPT even if they're giving free service. Only beg you for money and no internet for 4/5 days in week also customer service is bunch of jokers OR idiots, they don't understand that we pay for such idiot's salaries. Really pathetic company.

Manoj Mahajan

(@manojmahajan45) reported

@youbroadband also your customer care just asks us to wait till your ground teams get back. If you have an app that shows details like engineers number. Then at least assign and show a number which can be contacted. your ccare doesn't have any contact of engineer . All dumbfucks

Manoj Mahajan

(@manojmahajan45) reported

from Hadapsar, State of Mahārāshtra

@youbroadband do you guys have any shame. Have raised a request for internet not working 24 hours ago. No agent assigned till now and your customer care teams says they have no idea how backend team works. Morons internet connectivity is necessary for my work

Vicky S Shahri

(@vickyshahri) reported

@youbroadband Internet services not working in Chembur East C G Road since the 5th of June and no updates regarding when the services will be up. Even the technician has switched off his phone. Terrible service!

Alexandra 👉🏽👈🏽

(@Goodra999) reported

@youbroadband How about this Mother's Day just stop getting some random idiot from using my email, thanks.

Vaisampayan

(@vaisampayan) reported

@youbroadband internet connectivity issue from past four days yet no resolution..of you can't serve atleast return my money which you took for 3 months of service...

SHREYAS

(@ShreyasRavetkar) reported

@youbroadband I am writing this to seek a refund for the 6 months plan i have recharged. Your service engineer gives stupid reasons and says it will be solved tomorrow and your #customercare is of no use. #pune #digitalindia #TARI

pooja wagh

(@virgsagi) reported

@youbroadband I wouldn't advise you advertise this. It's been 5days my wifi has been done. Have sent many emails, call your customer care. But till date have not received any resolution. You are just making false promises to consumers here.

S145hit_1

(@iamsnehith1) reported

@youbroadband I paid 1800rs for broadband connection on 16th April, the executor told that I won't get connection for their technical issues and I cancelled it. Till now I didn't get my amount and I was disappointed customer care and they are not giving assurance for my amount

Amit Kumar Sharma

(@AmitKum17035382) reported

@amit41187 @youbroadband The same has happened with me also. No one even ready to take the responsibility. Mr. Mahendra +91 99092 70712 is the incharge , even not respond ed. Very poor services at our area.