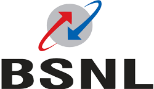 BSNL Outage in Vevji, State of Gujarāt
Bharat Sanchar Nigam Limited (abbreviated BSNL) offers mobile and fixed communications, including both dial-up and broadband internet, phone service, mobile phone and mobile internet, as well as television over internet (IPTV). Mobile phone service is offered under the BSNL Mobile brand.
Problems detected at BSNL
BSNL problems in the last 24 hours in Vevji, State of Gujarāt
June 03: Problems at BSNL
BSNL is having issues since 10:10 AM IST. Are you also affected? Leave a message in the comments section!
Most Reported Problems:
Internet

Phone

Total Blackout

Wi-fi

E-mail
BSNL Outage Map Near Vevji, State of Gujarāt
The most recent outage reports and issues originated from Vevji.
| | | |
| --- | --- | --- |
| Umargām | Internet | |
BSNL in Vevji, State of Gujarāt Comments
Tips? Frustrations? Share them here. Useful comments include a description of the problem, city and postal code.
BSNL Issues Reports Near Vevji, State of Gujarāt
Latest outage, problems and issue reports in Vevji and nearby locations:
Akash Bokadia

(@akashbokadia) reported

from Vevji, State of Gujarāt

@GM_BSNLValsad BSNL ftth broadband not working in UMBERGAON since last 2 days

vikash nawandhar

(@vikashnawandhar) reported

from Vevji, State of Gujarāt

@Airtel_Presence @airtelindia still worst network. No network no coverage. Even we have to use wifi of bsnl to tweet this message. Umbergaon GIDC Colony 396171
BSNL Issues Reports
Latest outage, problems and issue reports in social media:
AKSHAY KUMAR

(@akshaythescorpi) reported

Need FTTH connectn in Khaga Fatehpur up east. Continuesly having conversation from 15 days Fatehpur bsnl office JTO for the connection and still not getting any soln. Request @BSNLCorporate @BSNL_UPE resolve my issue asap and get my connection done plz..

Aakash Kasar

(@AakashKasar1) reported

@rsprasad Dear sir, I want to inform you Bsnl has no service in main Bhopal city ,I have made so many complaints but no one is installing the service in my area.. please look into this sir..My job is in danger.

Asif Kar

(@AsifKar2) reported

@BSNL_JK Request you to plz intimate why bsnl is unable to provide the broadband and better customer support service despite having feassibility and well trained staff.

ARUN MATHIAS

(@arunmath1988) reported

@OfficeOfRSP @BSNL_KTK My mom's BSNL sim was not working , contacted local BSNL office , sent me to take sim at Ulsoor bangalore CSC, received replacement sim , still it is not activated .

ARUN MATHIAS

(@arunmath1988) reported

@OfficeOfRSP @BSNL_KTKContacted CSC Ulsoor , told us to wait for 24 hrs or else come to CSC in person. If this is how BSNL deal with Customer , where private companies deliver sim to home, Please help us to avoid unnecessary travel during covid

dharameena

(@dharameena16) reported

Very slow and irresponsible working pattern of BSNL staff, no responses of online application and delayed in new connection after four day of submission of documents... very bad habit

prachetas sengupta

(@prachetas123) reported

@bhawani_chauhan @BSNLCorporate @TRAI @bsnlrajasthan @BSNL_RJ @BSNL_India @bsnlmobileindia its happening with me also.Broadband not working,plz leave bsnl,.No service at all.Take jio or airtel.they will get it resolved within 24 hrs unlike bsnl who took 7 days still problem will persist.

Jameel Jeelani

(@jameeljeelani) reported

@BSNLCorporate @Bsnl_Kashmir @BSNL_JK From the past 6 months I have been complaining about the landline connection (broadband service) which was disconnected due to some drainage issue in our locality. I have registered multiple complaints in the BSNL exchange sopore J&k circle..

ɮǟֆʊɖɛɮ

(@BasU_DeB_5) reported

@BSNLCorporate data speed is worst, I recharge with 118 and get 500Mb data /day but speed is worst, no tracking option available for check how much left from used data, also BSNL tune not working, customer service does not attend the call @BSNL_KOTD @TRAI @DoT_India

Sangyan Sonone

(@ssangyan) reported

Invalid service class prmpt during bsnl prepaid recharge. Pkease help @BSNLCorporate