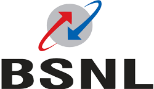 BSNL Outage in Shivarājpur, Kānpur, Uttar Pradesh
Bharat Sanchar Nigam Limited (abbreviated BSNL) offers mobile and fixed communications, including both dial-up and broadband internet, phone service, mobile phone and mobile internet, as well as television over internet (IPTV). Mobile phone service is offered under the BSNL Mobile brand.
Some problems detected at BSNL
BSNL problems in the last 24 hours in Shivarājpur, Uttar Pradesh
June 03: Problems at BSNL
BSNL is having issues since 09:50 AM IST. Are you also affected? Leave a message in the comments section!
Most Reported Problems:
Internet

Phone

Total Blackout

Wi-fi

E-mail
BSNL in Shivarājpur, Uttar Pradesh Comments
Tips? Frustrations? Share them here. Useful comments include a description of the problem, city and postal code.
BSNL Issues Reports Near Shivarājpur, Uttar Pradesh
Latest outage, problems and issue reports in Shivarājpur and nearby locations:
mukul maurya

(@mukulmaurya2790) reported

from Bithūr, Uttar Pradesh

@BSNLCorporate It has been more than 3 days since service is withdrawn by bsnl. It not also happening first time 3g network is gone no 3ginternet service is by BSNL . I pay for BSNL services i am not getting it for free.

m s niyazi

(@msniyazi1) reported

from Shivarājpur, Uttar Pradesh

GM BSNL Kanpur Sir there is no regular connectivity in BSNL tower Shivrajpur.Order to technical experts to solve the problem.
BSNL Issues Reports
Latest outage, problems and issue reports in social media:
Tinku Maurya

(@MauryaM90suraj) reported

The wire which are bieng cut never ever repaired, if you try for any new bsnl connection they would say wire is cut, I would not able to give you connection, as of they don't care . There job is secured, the bsnl cooperate twitter handle is like the same only one cassette play

Tinku Maurya

(@MauryaM90suraj) reported

After the road network ,electricity network, bsnl is the only wired network which had been reached village to village, the bsnl fail because they got competition from private player instead of competing with them they were enjoying the chair of government job

prachetas sengupta

(@prachetas123) reported

@BSNLCorporate BSNL phn num 03325907402.alt mob no9331167900. Broadband not working for last 1month.

Rishabh

(@rixhurixh) reported

@BSNLCorporate Sir my bsnl broadband is not working from past 3 months before this lockdown, i complained in the office and the guy there kept making excuses that they will solve the issue but they didn't now i went so he said as you didn't paid bill your connection is closed.

Durai

(@mduraipragash) reported

BSNL and VSNL offices built at a cost of ₹ 1 crore, to provide network connectivity with direct satellite uplink thermal energy storage system for air-conditioning. Exclusive 110 kV sub-station by TNEB 10.5 MVA diesel genset full back-up. - ஜெகதீஸ் #FatherOfModernTamilnadu

AKSHAY KUMAR

(@akshaythescorpi) reported

Need FTTH connectn in Khaga Fatehpur up east. Continuesly having conversation from 15 days Fatehpur bsnl office JTO for the connection and still not getting any soln. Request @BSNLCorporate @BSNL_UPE resolve my issue asap and get my connection done plz..

Aakash Kasar

(@AakashKasar1) reported

@rsprasad Dear sir, I want to inform you Bsnl has no service in main Bhopal city ,I have made so many complaints but no one is installing the service in my area.. please look into this sir..My job is in danger.

Asif Kar

(@AsifKar2) reported

@BSNL_JK Request you to plz intimate why bsnl is unable to provide the broadband and better customer support service despite having feassibility and well trained staff.

ARUN MATHIAS

(@arunmath1988) reported

@OfficeOfRSP @BSNL_KTK My mom's BSNL sim was not working , contacted local BSNL office , sent me to take sim at Ulsoor bangalore CSC, received replacement sim , still it is not activated .

ARUN MATHIAS

(@arunmath1988) reported

@OfficeOfRSP @BSNL_KTKContacted CSC Ulsoor , told us to wait for 24 hrs or else come to CSC in person. If this is how BSNL deal with Customer , where private companies deliver sim to home, Please help us to avoid unnecessary travel during covid