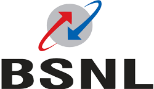 BSNL Outage in Nizāmābād, Nizamabad, Telangana
Bharat Sanchar Nigam Limited (abbreviated BSNL) offers mobile and fixed communications, including both dial-up and broadband internet, phone service, mobile phone and mobile internet, as well as television over internet (IPTV). Mobile phone service is offered under the BSNL Mobile brand.
Problems detected at BSNL
BSNL problems in the last 24 hours in Nizāmābād, Telangana
June 03: Problems at BSNL
BSNL is having issues since 10:30 AM IST. Are you also affected? Leave a message in the comments section!
Most Reported Problems:
Internet

Phone

Total Blackout

Wi-fi

E-mail
BSNL in Nizāmābād, Telangana Comments
Tips? Frustrations? Share them here. Useful comments include a description of the problem, city and postal code.
BSNL Issues Reports Near Nizāmābād, Telangana
Latest outage, problems and issue reports in Nizāmābād and nearby locations:
SYED SHAKEEL

(@the_wanderlustz) reported

from Nizāmābād, Telangana

@AnupamPKher @narendramodi @KirronKherBJP Nation is dangerously in a new track. Here are the reasons 1- Jet Airways closed, 2- Air India in terrible loss 3-Bsnl's 54,000 jobs are in danger 4- HAL does not have money to pay salaries 5-Post department losses of 15000 crores 6- Videocon bankruptcy
BSNL Issues Reports
Latest outage, problems and issue reports in social media:
sujoy ghosh

(@sujoykol49) reported

@DoT_India sir our house is occupied by BSNL calcutta telephone is not paying our house rent for the last eleven months, our vendor code is 5061789 and 5061790, mobile 8240361629 please help

sujoy ghosh

(@sujoykol49) reported

@BSNLCorporate sir for the last eleven months BSNL calcutta telephone is not paying our house rent, our vendor code is 5061789 and 5061790 please help us

balakrishnan

(@tpbalakrish) reported

BSNL HAS ALREADY DISTANCED FROM CUSTOMERS AND SERVICE. COMPLAINT BOOKED FOR LANDLINE 044-22243829 REMAINS UNATTENDED TILL DATE. REMINDERS IN FB TWITTER AND OVER PHONE ARE OF NO AVAIL.

jaipiple

(@jaipiple) reported

@BSNL_HR @BSNL_Gurgaon @haryanabsnl @BSNLCorporate @CMDBSNL my bsnl no 0124-2975756 and internet both not working since last 1 week. Need urgent help.

Targettotask

(@targettotask) reported

@TRAI @BSNLCorporate i would like to port out from bsnl but upc not getting generated from 1900. Customer care not taking compliant to resolve. Please help

Targettotask

(@targettotask) reported

@BSNLCorporate @THHyderabad @bsnl_ap_circle @TRAI i would like to port out from bsnl but upc not getting generated from 1900. Customer care not taking compliant to resolve. Please help

Rushikesh

(@Rushike56570382) reported

no action taken by bsnl i not geting network and not able to use internet.

Sanjay Gupta

(@SANJAY_SADHNA) reported

@rsprasad Sir, digital India is not working in Jammu BSNL, phones being disconnected in spite of online payments, Sanjay Gupta 9419139351

mmkazi

(@mmkazi) reported

BSNL TV APP very bad service.

Rana sk

(@Ranask35) reported

@Rishabh62220595 i am using BSNL Network and Wifi (Broadband) for supporting Government in Pandemic time. #GooglePlayStore