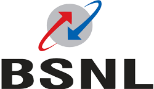 BSNL Outage in Jalpāiguri, West Bengal
Bharat Sanchar Nigam Limited (abbreviated BSNL) offers mobile and fixed communications, including both dial-up and broadband internet, phone service, mobile phone and mobile internet, as well as television over internet (IPTV). Mobile phone service is offered under the BSNL Mobile brand.
Problems detected at BSNL
BSNL problems in the last 24 hours in Jalpāiguri, West Bengal
June 04: Problems at BSNL
BSNL is having issues since 05:10 PM IST. Are you also affected? Leave a message in the comments section!
Most Reported Problems:
Internet

Phone

Total Blackout

Wi-fi

E-mail
BSNL Outage Map Near Jalpāiguri, West Bengal
The most recent outage reports and issues originated from Jalpāiguri.
| | | |
| --- | --- | --- |
| Jalpāiguri | Internet | |
BSNL in Jalpāiguri, West Bengal Comments
Tips? Frustrations? Share them here. Useful comments include a description of the problem, city and postal code.
BSNL Issues Reports Near Jalpāiguri, West Bengal
Latest outage, problems and issue reports in Jalpāiguri and nearby locations:
Sukh Chandan Shekhar Singh

(@chandan1232) reported

from Jalpāiguri, West Bengal

Does that mean #BSNL is getting a #5G Spectrum to upgrade with the present #technology upcoming within few years. That might help the giant Company build its existence and reiterate its own prospects.
BSNL Issues Reports
Latest outage, problems and issue reports in social media:
Premdev

(@Premdev12) reported

@BSNL_KL @BSNLCorporate sir, No Network, Unable to reach BSNL customer care. There is any international roaming recharg facilities to get incoming messages or Network from KUWAIT for prepaid kerala circle bsnl sim card. PLEASE ADVISE.

Prasad Akki

(@prasad_akki) reported

@rsprasad @DoT_India @BSNLCorporate @MTNLOfficial @PMOIndia @narendramodi @BJP4India @PIB_India @BSNLCorporate @BSNL_KTK @CMDBSNL @rsprasad Pre-Lead/Ref no:122950446752.Its been many months but no response from local bsnl office-Kushtagi for new fiber connection.Please resolve it soon.Contacted AGM of Raichur-Basavaraj and JE of kushtagi-Manjunath, but no solution yet.

ashok

(@ashok9368222222) reported

@BSNLCorporate But bsnl cheats at last two minutes server get down and no one can bid higher so the auctioned number is given to no one

GAJANAN P UGAVEKAR

(@GajananUgavekar) reported

@espn @TheRock Respected Sir i am working on contract basis in BSNL I am working as a Broadbrand Technician in Akola District I am completing a total of 6 years in BSNL i working at the risk of my life in a dangerous situation,I have been not received my salary for the last 13 month pleas help

GAJANAN P UGAVEKAR

(@GajananUgavekar) reported

@IndiaToday @aajtak @manogyaloiwal Respected Sir i am working on contract basis in BSNL I am working as a Broadbrand Technician in Akola District I am completing a total of 6 years in BSNL i working at the risk of my life in a dangerous situation,I have been not received my salary for the last 13 month pleas help

GAJANAN P UGAVEKAR

(@GajananUgavekar) reported

@nbacares @NBA @LISC_HQ @LISCMaurice @NBATV @realtuffjuice @kaj33 @MitchLandrieu Respected Sir i am working on contract basis in BSNL I am working as a Broadbrand Technician in Akola District I am completing a total of 6 years in BSNL i working at the risk of my life in a dangerous situation,I have been not received my salary for the last 13 month pleas help

GAJANAN P UGAVEKAR

(@GajananUgavekar) reported

@ThakareShalini @rajbhakt16 Respected mam i am working on contract basis in BSNL I am working as a Broadbrand Technician in Akola District I am completing a total of 6 years in BSNL i working at the risk of my life in a dangerous situation,I have been not received my salary for the last 13 month pleas help

Bluntdeep

(@bluntdeep) reported

13 years back I had a Nokia mobile, with BSNL simcard in it.. no internet. I used to stay awake until midnight so I could forward jokes to my friends. SMS service was free from 12 AM to 5 AM.

GAJANAN P UGAVEKAR

(@GajananUgavekar) reported

@saamTVnews Respected Sir i am working on contract basis in BSNL I am working as a Broadbrand Technician in Akola District I am completing a total of 6 years in BSNL i working at the risk of my life in a dangerous situation,I have been not received my salary for the last 13 month pleas help

Abhishek Chattopadhyay

(@abchat_1997) reported

@BSNL_KOTD horrible broadband service here in Kolkata. My house is 50 mtrs from the Telephone Exchange and yet my connection is disrupted every alternate day. High time you get your service in order. Your representative from the Exchange refuses to respond in call #BSNL