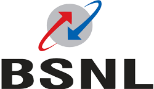 BSNL Outage in Faizābād, Uttar Pradesh
Bharat Sanchar Nigam Limited (abbreviated BSNL) offers mobile and fixed communications, including both dial-up and broadband internet, phone service, mobile phone and mobile internet, as well as television over internet (IPTV). Mobile phone service is offered under the BSNL Mobile brand.
Problems detected at BSNL
BSNL problems in the last 24 hours in Faizābād, Uttar Pradesh
June 06: Problems at BSNL
BSNL is having issues since 06:30 PM IST. Are you also affected? Leave a message in the comments section!
Most Reported Problems:
Internet

Phone

Total Blackout

E-mail

Wi-fi
BSNL in Faizābād, Uttar Pradesh Comments
Tips? Frustrations? Share them here. Useful comments include a description of the problem, city and postal code.
BSNL Issues Reports Near Faizābād, Uttar Pradesh
Latest outage, problems and issue reports in Faizābād and nearby locations:
Jayendra Mishra

(@Jayendr33107844) reported

from Faizābād, Uttar Pradesh

@BSNLCorporate Worst service provider Worst in handling your customers Internet speed given 0.05 k/s,0.35k/s,0.75 k/s etc Complained many times few months ago But now when I am trying to call BSNL customer care service ring goes on and on but nobody is picking up the calls👎

संतोष यादव

(@Santoshcipet) reported

from Faizābād, Uttar Pradesh

Dear Sir/Madam, Can you suggest how can I got solution of data speed in all network at my current residential location. Currently no data coverage in any network- (Airtel, Vodafone, TataDocomo, Idea, BSNL, Jio). Only voice call in BSNL and Vodafone available in whole village.
BSNL Issues Reports
Latest outage, problems and issue reports in social media:
KINSHUK MAYUR

(@kinshukmayur) reported

@DoT_India Six months ago I applied for sales service for BSNL broadband connection but today after six months I still do not get any type of BSNL broadband connection.

Shivani

(@Shivani07315272) reported

@BSNLCorporate @DoT_India @DDNewslive @narendramodi @aajtak @MoHFW_INDIA @OfficeOfRSP @PTI_News @PIB_India @mygovindia @drharshvardhan Dear bsnl,it's been more than 8 days, paid my 1 month advance wireless bill and workers say they don't have devices, and they are ready to get you same device in black with extra money, 3rd party on contract are looting #shamelessbsnl #help

Fahar Baba (Official)

(@FaharBaba) reported

@BSNLCorporate @BSNL_JK I am fed up from services provided by BSNL B4S. I have broadband internet connection under I'D fa1942960780. From last 3 days internet May not be available. Make many complaints but no solution yet. Please help and solve my issue. 🙏

shahnoor khalfe

(@shahnoorusman) reported

@idea_cares restore the network in pimploli pin code 415202 and near place What about you @Airtel_Presence @BSNLCorporate @BSNL_MH still you guys landline also dead I know 200% bsnl don't have power backup.

Mr. Ahuti Ranjan

(@RanjanAhuti) reported

@BSNLCorporate Sir, Kindly help me & reply me that if any customer takes BSNL FTTH service then he has to pay one month advance monthly charges as security deposit.

razbir prasad

(@RazbirPrasad) reported

Jio network has become worst day by day it can be compared with BSNL ,TRAI should look after this mater.

piyush agarwal

(@piytush22) reported

@BSNLCorporate Sir need help A bsnl sim purchased by me doesn't working What do I do sir Is sim Ki tally verification bhi ho gya hai tab bhi sim kam Nhi kar rhi

Charan M Amin

(@AminCharan) reported

@rsprasad dear sir bsnl not paid contract workers salary these crucial condition, we are working contract under vishal man power mangalore karnataka , plz help us sir.

Amitav

(@amitavdmp) reported

@BSNL_OR @BSNLCorporate Fixed for one day but same result again. Such bad response from authorities. #BSNL broadband #No Guarantee

Roopchand Yadav

(@iamroopyadav) reported

@bsnl_tt @BSNLCorporate my complaint is still pdg tng/co/2020/4733. Nobody in bsnl alwal are repressing our complaint. Please help.