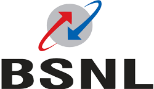 BSNL Outage in Chūru, State of Rājasthān
Bharat Sanchar Nigam Limited (abbreviated BSNL) offers mobile and fixed communications, including both dial-up and broadband internet, phone service, mobile phone and mobile internet, as well as television over internet (IPTV). Mobile phone service is offered under the BSNL Mobile brand.
Some problems detected at BSNL
BSNL problems in the last 24 hours in Chūru, State of Rājasthān
June 05: Problems at BSNL
BSNL is having issues since 07:10 PM IST. Are you also affected? Leave a message in the comments section!
Most Reported Problems:
Internet

Phone

Total Blackout

Wi-fi

E-mail
BSNL in Chūru, State of Rājasthān Comments
Tips? Frustrations? Share them here. Useful comments include a description of the problem, city and postal code.
BSNL Issues Reports Near Chūru, State of Rājasthān
Latest outage, problems and issue reports in Chūru and nearby locations:
R S Poonia Lec(rtd)

(@RRspoonia1) reported

from Chūru, State of Rājasthān

Media is very much anxious about Pakistan & Imran Khan. There is no debate on our economy, GDP, BSNL,law and order situation. Purse and chain snatching is happening openly but only highlighting that certain purse snatcher is caught as if National Problem is solved.

Dhanraj Saini

(@dsdhanrajsaini) reported

from Chūru, State of Rājasthān

@barun4all @IndianExpress BSNL never run by tax payer ,update your knowledge. BSNL PSU and his employe from salary paid lac of tax to gov.for country development.I paid more than 1 lac tax to Gov.per year and earn by service provided to our customer. You both are misguided or have no knowledge about PSU.
BSNL Issues Reports
Latest outage, problems and issue reports in social media:
Deepak chahal

(@Deepakc00081) reported

@BSNL_HR @BSNLCorporate @TRAI num is 9671300081 very poor network in my area .i Recently port in Bsnl but very poor network .

#Shamsunder T.S. 🇮🇳

(@shamsunderts) reported

@shekark @samskarebyaha @rvaidya2000 Not to forget. Stifling monopoly of P&T/DOT/BSNL Recall an Instance, Where in, I had accompanied, a colleague of mine, to BSNL office,.. He had an issue, regarding, previous Bill paid, but not reflecting in Current bill. Lady staff, asked him to fetch receipt of last 12 months

Naveen Kumar K V

(@naveenvisu) reported

@BSNLCorporate @OfficeOfRSP @rsprasad Uplaod speed in my Bharat fibre connection is too poor. Complained many times and no one even bothered to call me. Poor service from BSNL. But our ministers will still lecture about digital India

Pushparaj shetty

(@Pushparajshet19) reported

Why sir... Air India in loss BSNL in loss All state transports & City bus service in loss Nationalized Banks in loss Government employees do not want to work,only asking for pay increase & want all free benefits from the government.The selling idea is good👌

GAJANAN P UGAVEKAR

(@GajananUgavekar) reported

@RGNationFirst @noooooooo_onee @rishibagree @rsprasad @BSNLCorporate @bsnl i meny time complaint this portal but no response

GAJANAN P UGAVEKAR

(@GajananUgavekar) reported

@_prashantnair @CNBCTV18Live Respected Sir i am working on contract basis in BSNL I am working as a Broadbrand Technician in Akola District I am completing a total of 6 years in BSNL i working at the risk of my life in a dangerous situation,I have been not received my salary for the last 13 month pleas help

GAJANAN P UGAVEKAR

(@GajananUgavekar) reported

@aajtak @anjanaomkashyap Respected Sir i am working on contract basis in BSNL I am working as a Broadbrand Technician in Akola District I am completing a total of 6 years in BSNL i working at the risk of my life in a dangerous situation,I have been not received my salary for the last 13 month pleas help

GAJANAN P UGAVEKAR

(@GajananUgavekar) reported

@abhishek25 Respected Sir i am working on contract basis in BSNL I am working as a Broadbrand Technician in Akola District I am completing a total of 6 years in BSNL i working at the risk of my life in a dangerous situation,I have been not received my salary for the last 13 month pleas help

GAJANAN P UGAVEKAR

(@GajananUgavekar) reported

@DianaPenty Respected mam i am working on contract basis in BSNL I am working as a Broadbrand Technician in Akola District I am completing a total of 6 years in BSNL i working at the risk of my life in a dangerous situation,I have been not received my salary for the last 13 month pleas help

GAJANAN P UGAVEKAR

(@GajananUgavekar) reported

@Astro_Doug @SpaceX @NASA @Space_Station @AstroBehnken @NASA_Astronauts Respected Sir i am working on contract basis in BSNL I am working as a Broadbrand Technician in Akola District I am completing a total of 6 years in BSNL i working at the risk of my life in a dangerous situation,I have been not received my salary for the last 13 month pleas help