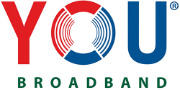 You Broadband Outage in Indore, Madhya Pradesh
No problems detected at You Broadband
If you are having issues, please submit a report below.
The latest reports from users having issues in Indore come from postal codes 452002.
YOU Broadband is a category "A" ISP and India's first ISO accredited broadband service provider. You Broadband offers high-speed data and voice services through the Internet.
You Broadband problems in the last 24 hours in Indore, Madhya Pradesh
The following chart shows the number of reports that we have received about You Broadband over the past 24 hours from users in Indore and near by areas. An outage is determined when the number of reports are higher than the baseline, represented by the red line.
At the moment, we haven't detected any problems at You Broadband. Are you experiencing issues or an outage? Leave a message in the comments section!
Most Reported Problems:
Internet

Wi-fi

Total Blackout

E-mail
You Broadband Outage Map Near Indore, Madhya Pradesh
The most recent outage reports and issues originated from Indore.
| | | |
| --- | --- | --- |
| Indore | Internet | |
You Broadband in Indore, Madhya Pradesh Comments
Tips? Frustrations? Share them here. Useful comments include a description of the problem, city and postal code.
You Broadband Issues Reports Near Indore, Madhya Pradesh
Latest outage, problems and issue reports in Indore and nearby locations:
Mradul Maheshwari

(@mradulicious) reported

from Indore G.P.O., Madhya Pradesh

@NaibAbhijeet @youbroadband @JioFibre Jio fiber sucks bro. Can say the same about their customer service.
You Broadband Issues Reports
Latest outage, problems and issue reports in social media:
Rishi Sanghvi

(@rishisanghvi9) reported

@youbroadband outage in Umra Surat yet again… this is really frustrating

Chetan Sanghvi

(@chetanhsanghvi) reported

@youbroadband account no 1407149 Surat ( Gujarat) is remaining perennially on & off.. really very pathetic service.. always feel cheated with You broadband

Ashutosh Puntambekar

(@AshutoshPuntam1) reported

@isthisswiggy @youbroadband I agree…the connection is down for a couple of hours every other day. God knows what they do ! And they are so Teflon coated that any amount of criticism is like water off a ducks back

Priyam Prasad

(@thatpisceangirl) reported

@youbroadband We're so disappointed in your service.Your customer care execs & technicians have been taking us for a ride for more than 10 days. Been calling incessantly for just transferring the connection even when the entire money is paid! #Unprofessional #WorstServiceEver

kishan gabani

(@GabaniKishan) reported

Fraud Company @youbroadband At time of Buying plan Company give Promise for 15 Months, After 13 Month Connection is Discounting. After so much call in CustomerCare, So much Mail to Customercare. Still time No reply and Solve my Problem. What a Poor Management/Company.

Nitin Lambat

(@LambatNitin) reported

@youbroadband I have communicated multiple times with respective executives in my area regarding removing of broadband wire for my closed connection. The broadband wire is in very bad situation and about to touch state electricity lines & possible major accidents. Please support

Mohammed Sumer

(@Mohamme62336974) reported

Hey this mohd sumer I'm a native of hyderabad I'm here with concern that you people could help me out of this problem actually i have broadband connection of youbroadband i have a issue regarding your head office please give your mail I'd for detailed review @krishnanramach

🅑🅝 🅢🅐🅝🅖🅐🅝🅘

(@SanganiBn) reported

@youbroadband 100mb ke plan me sirf 1.3 mb ki speed aa rahi hai poor service aur custmer care bahot busy rehta hai call hi nahi lagta

Harshil Vithlani

(@vithlaniharshil) reported

@youbroadband Very disappointing service from a well known service provider my connection is already discontinued by my side since October 2021 and today its 21st January I haven't received my Deposit money back.I request @youbroadband if they can help in this matter. #verydisappointingservice

Harshil Vithlani

(@vithlaniharshil) reported

@youbroadband Very disappointing service from a well know service provider my connection is already discontinued by my side since October 2021 and today its 21st January I haven't received my Deposit money back. I request @youbroadband if they can help in this matter. #verydisappointingservice