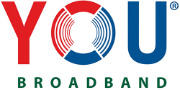 You Broadband Outage Report in Daxini Society, Ahmadābād, State of Gujarāt
No problems detected
If you are having issues, please submit a report below.
YOU Broadband is a category "A" ISP and India's first ISO accredited broadband service provider. You Broadband offers high-speed data and voice services through the Internet.
Report a Problem
Problems in the last 24 hours in Daxini Society, State of Gujarāt
The chart below shows the number of You Broadband reports we have received in the last 24 hours from users in Daxini Society and surrounding areas. An outage is declared when the number of reports exceeds the baseline, represented by the red line.
At the moment, we haven't detected any problems at You Broadband. Are you experiencing issues or an outage? Leave a message in the comments section!
Most Reported Problems
The following are the most recent problems reported by You Broadband users through our website.
Internet

Total Blackout

Wi-fi

Phone

E-mail
Live Outage Map Near Daxini Society, Ahmadābād, State of Gujarāt
The most recent You Broadband outage reports came from the following cities: Ahmedabad and Lal Darwaja.
| | | |
| --- | --- | --- |
| Ahmedabad | Internet | |
| Ahmedabad | Internet | |
| Ahmedabad | Total Blackout | |
| Ahmedabad | Internet | |
| Ahmedabad | Internet | |
| Ahmedabad | Internet | |
Community Discussion
Tips? Frustrations? Share them here. Useful comments include a description of the problem, city and postal code.
You Broadband Issues Reports Near Daxini Society, State of Gujarāt
Latest outage, problems and issue reports in Daxini Society and nearby locations:
You Broadband Issues Reports
Latest outage, problems and issue reports in social media:
Harsh

(@Harsh85771745) reported

Do not purchase Youbroadband internet plan.Its been 4 days that my internet is not working. Every single day i am calling to thair service center and they are saying will fix it in high priority. And when i ask reason. They not even telling me reason. #youbroadband #Vodafone

Kenil Modi

(@KenilModi3) reported

@youbroadband Continution of my previous tweet: When I requested for service credit the team closed ticket with very nonsense reason like internet was not down from their end. The most amazing fact is To be continue in next tweet

Kenil Modi

(@KenilModi3) reported

@youbroadband Continution of my last tweet: You have policy if internet is down more than 8 hours from service provider's end then customer are avail for service credit To be continue in next tweet

Kenil Modi

(@KenilModi3) reported

@youbroadband Continution of my last tweet: Customer services team are highly unprofessional who told me on call we will share your feedback sir and then no one are responding to that feedbacks. To be continue in next tweet...

Kenil Modi

(@KenilModi3) reported

@youbroadband Very wrost services I am facing from You Broadband Surat. Any time they down the internet and due to that customer facing many troubles and problems. Especially me who is software engineer and working from Home. In march 2023 internet down almost 12 times. Continue

Manish Sharma

(@msasso_ca) reported

@youbroadband Very bad network today in Andheri East. Hope You are working on the same to restore.

Bunny Kuthuri

(@KuthuriBunny) reported

@youbroadband its been 4 days since the network hasn't been working and I tried calling many representatives and all of their phones are switched off or busy, and they don't care about calling me back. I even placed an online complaint regarding this, but no response.

Vaibhav

(@vaibhavpatilvp) reported

@youbroadband Whom to contact if ticket is not getting resolved ? I have already talked to customer care. Not sure but do you have process / person to handle escalation ? Where are these details mentioned on your website

vinayak kumbhar

(@kumbhar_uv) reported

@youbroadband I am really frusruted with your service. Need urgent resolution. In 6 months my connection lost 20 times

mehhul parekh

(@im_parekh) reported

@youbroadband pathetic service I am facing 12 days failure from 22 days this month, i have a routine to call you broadband for the complaint and then i start my work with my mobile hotspot