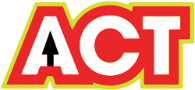 ACT Outage in Kanpur, Kānpur, Uttar Pradesh
ACT offers fiber to the home services under the brand name "ACT Fibernet" and digital television services under the "ACT Digital" brand. The company provides services in Karnataka, Telangana, Andhra Pradesh, Tamil Nadu and Delhi.
ACT problems in the last 24 hours in Kanpur, Uttar Pradesh
June 05: Problems at ACT
ACT is having issues since 04:10 PM IST. Are you also affected? Leave a message in the comments section!
Most Reported Problems:
Internet

Total Blackout

Wi-fi

E-mail
ACT in Kanpur, Uttar Pradesh Comments
Tips? Frustrations? Share them here. Useful comments include a description of the problem, city and postal code.
ACT Issues Reports Near Kanpur, Uttar Pradesh
Latest outage, problems and issue reports in Kanpur and nearby locations:
Anmol Sachdeva

(@_bournesach) reported

from Kanpur, Uttar Pradesh

@ACTFibernet Filed for disconnection. Hope you can address my problem now and fulfill my request. Thanks for the awful past two months!!
ACT Issues Reports
Latest outage, problems and issue reports in social media:
Suresh Kumar

(@sureskump) reported

2. Hey @ACTFibernet from your tweets, I understand that you are addressing 6 day old issues. Customer service is also pathetic. The Sales team is also unresponsive. I hope you acknowledge my issue atleast next week. I will wait for your update. SR number SR10240830474485

Ramc

(@intimateramc) reported

@ACTFibernet Raised a new connection request n paid ... No one contacted yet and confirmation message... Great way to invite the customer... 😐

Karthik Tantri

(@KarthikTantri) reported

@ACTFibernet how can i discontinue your services.. whats the procedure.. pathetic internet and customer service...

garima kapoor

(@garimakapoor93) reported

@ACTFibernet Already done ... Are you really going to help.

vijaykrishna yadav

(@vijay458krishna) reported

@ACTFibernet Iam facing internet issue from last 30 hours but you people are not responding instead of resolving my issue you people are just messaging like your ticket has been closed how can you close my ticket without resolving it

Suresh Kumar

(@sureskump) reported

1.Hey @ACTFibernet I paid the amount for the internet connection. It is been more than 10 days I haven't got any update. I called customer care and I haven't got any proper update. The sales person who told me he will install the connection within 7 days is not attending my call

DeepZ

(@WinterSun_Latte) reported

@CCBBangalore @ACTFibernet @TRAI @BangaloreMirror @HathwayBrdband @paraschopra @kunalb11 This is to bring into your notice and to all that ACT internet is really making my WFH life miserable. PLEASE HELP. I want proper working net or refund of my money. Bettrr to swtch to hathway

Sirisha Majji

(@SirishaMajji1) reported

@ACTFibernet worst customer support in Bangalore. Before opting for the connection the terms are different and after buying the connection they change accordingly.

Shobit Kukreti

(@shobitkukreti) reported

@ACTFibernet I refered many people never go a single money on Paytm.. after reading all these comments .. I think I made correct decision to leave act withing 2mth of installation..

கிரண்

(@rogerkiran) reported

@ACTFibernet guys. It's been 4 hours. We do not have internet. Ticket had been raised and the number is SR10240821096132 Please resolve as we have multiple video calls throughout the day.I understand that these are testing times. And it's hard. But pls solve this problem.