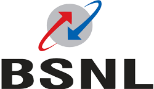 BSNL Outage in Bachwāra, Begusarāi, State of Bihār
Bharat Sanchar Nigam Limited (abbreviated BSNL) offers mobile and fixed communications, including both dial-up and broadband internet, phone service, mobile phone and mobile internet, as well as television over internet (IPTV). Mobile phone service is offered under the BSNL Mobile brand.
Problems detected at BSNL
BSNL problems in the last 24 hours in Bachwāra, State of Bihār
June 03: Problems at BSNL
BSNL is having issues since 10:10 AM IST. Are you also affected? Leave a message in the comments section!
Most Reported Problems:
Internet

Phone

Total Blackout

Wi-fi

E-mail
BSNL in Bachwāra, State of Bihār Comments
Tips? Frustrations? Share them here. Useful comments include a description of the problem, city and postal code.
BSNL Issues Reports Near Bachwāra, State of Bihār
Latest outage, problems and issue reports in Bachwāra and nearby locations:
BALAJEE VENKATESH

(@balajee1667) reported

from Rosera, State of Bihār

My landline is dead since last 5 months. I have made lots of complaints but looks like BSNL isn't serious enough to resolve the issue. However, you keep sending monthly bills shamelessly despite of no usage at all. @BSNLCorporate @BSNL_KOTD Kindly check your DM for my landline no

#CHOWKIDAR#VIKASH KUMAR

(@9472279130) reported

from Bachwāra, State of Bihār

@BSNLCorporate @JioCare @reliancejio I m port code ganreted from jio and i join BSNL network
BSNL Issues Reports
Latest outage, problems and issue reports in social media:
mmkazi

(@mmkazi) reported

BSNL TV APP very bad service.

Rana sk

(@Ranask35) reported

@Rishabh62220595 i am using BSNL Network and Wifi (Broadband) for supporting Government in Pandemic time. #GooglePlayStore

Rana sk

(@Ranask35) reported

@AbhyudyaVeer i am using BSNL Network and Wifi (Broadband) for supporting Government in Pandemic time. #GooglePlayStore

Rana sk

(@Ranask35) reported

@Sunil60012283 i am using BSNL Network and Wifi (Broadband) for supporting Government in Pandemic time. #GooglePlayStore

Rana sk

(@Ranask35) reported

@IamMayank_ i am using BSNL Network and Wifi (Broadband) for supporting Government in Pandemic time. #GooglePlayStore

Rana sk

(@Ranask35) reported

@vinod_kr786 i am using BSNL Network and Wifi (Broadband) for supporting Government in Pandemic time. #GooglePlayStore

Rana sk

(@Ranask35) reported

@HimanshuJcbic i am using BSNL Network and Wifi (Broadband) for supporting Government in Pandemic time. #GooglePlayStore

Rana sk

(@Ranask35) reported

@VishalK89 @GooglePlay @Google @Tickle_Star02 @Aman0142 @Pagal_aurat @_youngistaan_ @drizzle_of_love @ASHREE_SHREEVAS @pra_tea_k @Vanshikiduniya @chotesharmajii i am using BSNL Network and Wifi (Broadband) for supporting Government in Pandemic time. #GooglePlayStore

Rana sk

(@Ranask35) reported

@ySNXgsMJAsMjlf6 i am using BSNL Network and Wifi (Broadband) for supporting Government in Pandemic time. #GooglePlayStore

Rana sk

(@Ranask35) reported

@maza_kiya @Google i am using BSNL Network and Wifi (Broadband) for supporting Government in Pandemic time. #GooglePlayStore