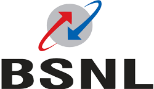 BSNL Outage in Annāram, Rangareddi, Telangana
Bharat Sanchar Nigam Limited (abbreviated BSNL) offers mobile and fixed communications, including both dial-up and broadband internet, phone service, mobile phone and mobile internet, as well as television over internet (IPTV). Mobile phone service is offered under the BSNL Mobile brand.
Problems detected at BSNL
BSNL problems in the last 24 hours in Annāram, Telangana
June 05: Problems at BSNL
BSNL is having issues since 02:50 PM IST. Are you also affected? Leave a message in the comments section!
Most Reported Problems:
Internet

Phone

Total Blackout

Wi-fi

E-mail
BSNL in Annāram, Telangana Comments
Tips? Frustrations? Share them here. Useful comments include a description of the problem, city and postal code.
BSNL Issues Reports Near Annāram, Telangana
Latest outage, problems and issue reports in Annāram and nearby locations:
BSNL Issues Reports
Latest outage, problems and issue reports in social media:
Mathan

(@Mathan97543056) reported

@BSNLCorporate @rsprasad @SanjayDhotreMP Hi, It's been a month I asked for #BSNL connection in Thuckalay.met the office persons thrice for connection. Everytime noted my name and mob num.but no progress. Now I decided to go with a private BB.Customer is God Gandhi's word. at the least please treat us like humans.

Mayank Patel

(@MAYANK8382) reported

@jayvasavada Have 4 j operator bachiya che india ma bsnl , vodaphone idea , airtel , jio .!! Jo aa loko pan support kare system ne to same imei mobile instrument same network ma aave to latest mobile na work thavo joi e but badha income ni race ma che telecom sector ma .! 😔😔😔😔

PARTH KUMAR

(@Parthkumar_900) reported

from Port Blair, Union Territory of Andaman and Nicobar Islands

@DoT_India @rsprasad @PMOIndia @ChetanSanghi Problem faced by Islanders:- 1)can't attend online classes 2)IT workers loosing jobs 3)paying huge bills to operator BSNL cuz of satellite. 4)can't able to register for upcoming exams. 5)etc Take yourself to our place and think.

Andaman Tour Experience.

(@AndamanTourExp1) reported

@Arnab5222 @narendramodi Arab g please help Andamam people's..we want OFC in pan India rates. Bsnl is looting people's here

RAHUL PAINTER

(@rahul9077) reported

I booked complaint against this at Csc Bsnl bt till now no one came for look after it. Today I personally visit CSC BSNL and talk with authority, he said we will send person in the afternoon but no one came Very few people hving LL in our area n still U r nt solving problems.

CA Vikash Gupta

(@vikashgupta28) reported

@BSNLCorporate My bsnl number is 03329860591. There is no resolution till date

Aakash

(@Aakash41534239) reported

@BSNLCorporate @BSNL_UPW @TRAI Bsnl my complaint 1050368729 hasn't fixed yet am getting frequent disconnections in every 5 minutes , SNR value is 4-6 below 10 means there is a fault in my line , Please fix it soon if possible 0122-2314300

Shrey Tyagi

(@iamshreytyagi) reported

@rmksgh 😢 BSNL has the capability, they just don't have a good management right now. They are working on bringing the first 5G network in India. Let's see.

Mohammed Muqtader Akram

(@MuqtaderAkram) reported

No body reponds and There is No point in paying 1 year payments. @BSNLCorporate I have paid for 1 year for such a bad service from BSNL.

Ramneek

(@rmksgh) reported

@iamshreytyagi BSNL be like - apna time ayega, but deep down they know that nahi ayega!