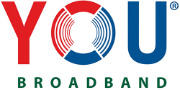 You Broadband Outage in Sānand, Ahmadābād, State of Gujarāt
YOU Broadband is a category "A" ISP and India's first ISO accredited broadband service provider. You Broadband offers high-speed data and voice services through the Internet.
No problems detected at You Broadband
You Broadband problems in the last 24 hours in Sānand, State of Gujarāt
At the moment, we haven't detected any problems at You Broadband. Are you experiencing issues or an outage? Leave a message in the comments section!
Most Reported Problems:
Internet

Wi-fi
You Broadband in Sānand, State of Gujarāt Comments
Tips? Frustrations? Share them here. Useful comments include a description of the problem, city and postal code.
You Broadband Issues Reports Near Sānand, State of Gujarāt
Latest outage, problems and issue reports in Sānand and nearby locations:
bhavik shah

(@bhavik610) reported

from Sānand, State of Gujarāt

@dhpanchasara @youbroadband It's music band service.. not a broadband,😜😝

Neil Dalal

(@neildalal22) reported

from Bagodara, State of Gujarāt

@youbroadband Internet is not working from yesterday in Shyamal area of Ahmedabad, Gujarat and your customer care in not responding after holding line for 1.5 hours. Please solve asap as internet is very important in this lockdown period.
You Broadband Issues Reports
Latest outage, problems and issue reports in social media:
Akash Bundela

(@akash_bundela19) reported

@youbroadband I am very disappointed with the service you are providing, commitment given by executive is fake, I had raised multiple requests in past and in all my request I got answer they will come to address it in 24Hours but no one come in any requests. My account no 1987489

KPG17

(@KumarGunaware) reported

@ReheSamay @youbroadband If you keep on emailing their @youbroadband customer care, eventually they will block or spam your email ID. I complaint 12 times to their higher authority and customer care and they ******* blocked my Email ID.

Somekid

(@somekidsstory) reported

@youbroadband yo guys your scam wifi company says they work 24/7 but your very stupid minded engineers don't. Fix your service

Parth Bhalodi

(@parth_bhalodi) reported

@youbroadband - my internet is offline since 6 days and your customer care is the most inefficient and pathetic ever.. Nikunj from ur team don't have escalation matrix, superiors to tackle escalated request, timeline for open issues #Shameful #CustomerService #customerexperience

Dr Kazumi Gondalia

(@kazumigondalia) reported

@youbroadband Worst network ever.. hope nobody take this wifi network ever.

Dr Kazumi Gondalia

(@kazumigondalia) reported

@youbroadband Worst network is youbroadband. They know how to harass customer

Akshay

(@AkiKulkarni) reported

@TRAI Hi ... i wanted to know the process to file a consumer complaint against @youbroadband

KESHAW KUMAR SINHA

(@KUMARKESHAW) reported

Your service is very bad @youbroadband , I almost registered 7 complaints but not a single one resolved.#poorservice# youbroadband worst

Ankur S

(@ShahAnkur08) reported

@youbroadband very bad experience from your customer care. Saying complaint will be addressed in 24 working hours!

Akshay Kumar

(@akshayn73) reported

@ViCustomerCare No relevant information shared on DM please share the details here cuz your whole @youbroadband team is incapable of resolving the issue… taking 50MBPS charge and providing 0MBPS speed #Shameless #incapable #irresponsible