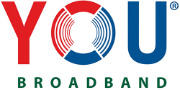 You Broadband Outage Report in BioEnable Tech (Office), Pune Division, State of Mahārāshtra
No problems detected
If you are having issues, please submit a report below.
YOU Broadband is a category "A" ISP and India's first ISO accredited broadband service provider. You Broadband offers high-speed data and voice services through the Internet.
Report a Problem
Problems in the last 24 hours in BioEnable Tech (Office), State of Mahārāshtra
The chart below shows the number of You Broadband reports we have received in the last 24 hours from users in BioEnable Tech (Office) and surrounding areas. An outage is declared when the number of reports exceeds the baseline, represented by the red line.
At the moment, we haven't detected any problems at You Broadband. Are you experiencing issues or an outage? Leave a message in the comments section!
Most Reported Problems
The following are the most recent problems reported by You Broadband users through our website.
Internet

Total Blackout

Wi-fi

TV
Community Discussion
Tips? Frustrations? Share them here. Useful comments include a description of the problem, city and postal code.
You Broadband Issues Reports Near BioEnable Tech (Office), State of Mahārāshtra
Latest outage, problems and issue reports in BioEnable Tech (Office) and nearby locations:
You Broadband Issues Reports
Latest outage, problems and issue reports in social media:
Arunparihariya

(@arunparihariya1) reported

@youbroadband1 @youbroadband So why customer care always ask for registered number you mf.

Karishma Nimavat

(@_Azadpanchhi) reported

@youbroadband facing "No Internet" issues from last 3 days.. yesterday technicians visited and it was started working but again it is not working today.... Noone receiving call at call centres... kindly help

Jimmy Varghese

(@varghese_jimmy) reported

@youbroadband Today the same issues..if u can't provide service please return my money back....need a solution Asap

swagy ali

(@swagy_ali) reported

from Lal Darwaja, State of Gujarāt

@youbroadband worst service ever never expected this from your Internet is not working from 26-06-2022 And today is 39-06-2022 Location ahmedabad satellite area Fake number in app and fake name Chirag makwana Always love your brand but today I am leaving your family

Ashok Rehlan

(@Rehlan) reported

@youbroadband Mother day Father day but no Customer day NO net for last 24 hours youhoo

Anand Singh

(@BanarasiChhora) reported

@youbroadband Pathetic Service. There is no internet from the last 12-13 days, talked many times to customer support but there is no positive response, the technician is not coming to repair. Actually, you are making customers fool.

Yashna

(@yashnavania) reported

@youbroadband i am struggling with the customer service provided by You in Pune pride world city. There is an internet issue literally every 2 days and no body cares to give an answer. Your engineers always hang up stating they have left the job or on leave!my account #1664183

Arunparihariya

(@arunparihariya1) reported

@youbroadband internet connection is not working from last 3 days.

Jimmy Varghese

(@varghese_jimmy) reported

@youbroadband I am facing network down in the evening for the past 4 days. I need a solution asap, I am not able to work due to this network issues. Account 803228.

Sharvashish Das

(@sharvashish) reported

Part 3: Their ground operators claim YouBroadband is only prioritizing new connections/customers over servicing requests of existing customers. It is really frustrating. I had 5 months of service left, of which 2 months is already gone. @youbroadband