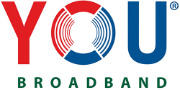 You Broadband Outage in Sūrat, State of Gujarāt
Some problems detected
Users are reporting problems related to: internet, wi-fi and total blackout.
YOU Broadband is a category "A" ISP and India's first ISO accredited broadband service provider. You Broadband offers high-speed data and voice services through the Internet.
Problems in the last 24 hours in Sūrat, State of Gujarāt
The following chart shows the number of reports that we have received about You Broadband over the past 24 hours from users in Sūrat and near by areas. An outage is determined when the number of reports are higher than the baseline, represented by the red line.
December 08: Problems at You Broadband
You Broadband is having issues since 09:50 PM IST. Are you also affected? Leave a message in the comments section!
Most Reported Problems:
Internet

Wi-fi

Total Blackout

E-mail

Phone
Community Discussion
Tips? Frustrations? Share them here. Useful comments include a description of the problem, city and postal code.
You Broadband Issues Reports Near Sūrat, State of Gujarāt
Latest outage, problems and issue reports in Sūrat and nearby locations:
You Broadband Issues Reports
Latest outage, problems and issue reports in social media:
Kumar Kalyani

(@KumarKalyani2) reported

@youbroadband Worst service @youbroadband Worst staff in Vadodara

Akshay D

(@akkiman) reported

@hemya @youbroadband Nope.. that's shut down. I guess it's in aundh now near hotel pichola

Akshay D

(@akkiman) reported

@abhijitkadle @youbroadband Well it's my backup connection. They moved to fiber last week and speeds were good for a few dsys. Since monday, tough it's down. Primary is bsnl fiber which is quite good

Javed Khan

(@javykhan) reported

@youbroadband if you look at the number of compalins i have made at the call center is just pathetic..its been 3 months and no one from your side has even tried to solve my issue.. you can imagine the level of customer satisfaction

Swain Silu

(@silu49003558) reported

@youbroadband this company is telling some issue for last 1 month. And still not giving any solution fir internet disturbation .. i have compalin for many times but still they are seeming like an unknown reason.. why they dont have man powers for solution helling such issue.

Dhruv Rathod

(@crazyopps) reported

@youbroadband talking to your call center team or email team is like talking to a wall. My internet is down since 05/12/2022. Your problem reporting system is very discouraging. Pls check your DM. I have sent you the details

Aditya Shah

(@IAdityaShah) reported

Wifi is always down. I want manager contact number who is operating in surat-395002. I want FULL REFUND and future i will never suggest @youbroadband to ANYONE.(2/2)

Aditya Shah

(@IAdityaShah) reported

@youbroadband one of the worse service i ever use. I'm new to youbroadband it's been 10 days now. I used internet even less 5 days of that. Your customer support is even worse than your service and most worse part is i have paid you for next 6 months(1/2)

Harshit Mody

(@Harshit_Mody2) reported

@youbroadband pathetic service try to reach continuously but no one is helping to resolve the connection issues, requisition is raised but without confirmation it is closed by engineers.

akv🇮🇳

(@akv_vka) reported

@youbroadband internet not working account 2126774 kindly resolve the issue as quickly as possible