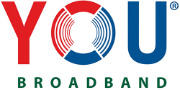 You Broadband Outage in Rājendranagar, Rangareddi, Telangana
No problems detected at You Broadband
If you are having issues, please submit a report below.
YOU Broadband is a category "A" ISP and India's first ISO accredited broadband service provider. You Broadband offers high-speed data and voice services through the Internet.
You Broadband problems in the last 24 hours in Rājendranagar, Telangana
The following chart shows the number of reports that we have received about You Broadband over the past 24 hours from users in Rājendranagar and near by areas. An outage is determined when the number of reports are higher than the baseline, represented by the red line.
At the moment, we haven't detected any problems at You Broadband. Are you experiencing issues or an outage? Leave a message in the comments section!
Most Reported Problems:
Internet

Total Blackout

Wi-fi

E-mail

Phone
You Broadband Outage Map Near Rājendranagar, Rangareddi, Telangana
The most recent outage reports and issues originated from Rājendranagar.
| | | |
| --- | --- | --- |
| Hyderabad | Internet | |
| Hyderabad | Internet | |
| Hyderabad | Internet | |
| Hyderabad | Internet | |
| Hyderabad | Total Blackout | |
| Hyderabad | Internet | |
You Broadband in Rājendranagar, Telangana Comments
Tips? Frustrations? Share them here. Useful comments include a description of the problem, city and postal code.
You Broadband Issues Reports Near Rājendranagar, Telangana
Latest outage, problems and issue reports in Rājendranagar and nearby locations:
You Broadband Issues Reports
Latest outage, problems and issue reports in social media:
Surendra Panpaliya

(@panpaliyasuren) reported

@youbroadband very bad service. Shifted to @tataplayfiber . Hope for the best

Ajit Mangeshkar

(@AjitMangeshkar) reported

@youbroadband No Internet connectivity again at Koregaon Park, Pune and no response from the team. This seems like an everyday issue. Can I please get some response

Rishi Mehta

(@RishiMehta10) reported

@youbroadband Your service is becoming pathetic day by day especially around Baner area in Pune. Your call center people are clueless and your service engineers couldn't care less. 24 working hours is just a sham excuse to waste 3 days of the customers. Complaint No 2022080703605

Aryan. Bhardwaj

(@AryanBh42951410) reported

Hey @youbroadband , such a pathetic service and response from the executives. It's been more than a day since the downtime. I have so many important works and all are pending. Who is gonna pay for that? I wanna give up my connection.

Manoj Kumar

(@manoj_kumar707) reported

@youbroadband I was using ACT fiber not found any single complain in last 4 years .But unfortunately I changed my service from ACT to You broadband buy trust since day one so many service issues. Very pathetic service .No proper customer service .

Maulik Parmar

(@maulik_k_parmar) reported

@youbroadband cares? It has been 6th day since my relocation request. Theres 0 communication. 2 failed attempts to connect to customer care. Your local representative is not useful. You wont be refunding semi-annual paid amount either. So what's the point of using such ISP?

Vedant Vyas

(@vdntvyas) reported

@youbroadband it's been over a week I have been complaining. Issue is not resolved. Give me my money back total scam

uday kiran

(@uday_kiran1000) reported

@youbroadband worst services...frequent drops in calls...

gowtevenu

(@gowtevenu14) reported

@youbroadband Your technician team is worst having bad behaviour in Hyderabad ramanthapur.they stolen my money

Mohit Rawal

(@Mohitrawal33) reported

@RajivLochV @youbroadband Its the most pathetic BB services in the market, never fall in trap