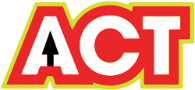 ACT Outage in Nerādmet, Rangareddi, Telangana
ACT offers fiber to the home services under the brand name "ACT Fibernet" and digital television services under the "ACT Digital" brand. The company provides services in Karnataka, Telangana, Andhra Pradesh, Tamil Nadu and Delhi.
ACT problems in the last 24 hours in Nerādmet, Telangana
Most Reported Problems:
Internet

Wi-fi

Total Blackout

E-mail

TV
ACT in Nerādmet, Telangana Comments
Tips? Frustrations? Share them here. Useful comments include a description of the problem, city and postal code.
ACT Issues Reports Near Nerādmet, Telangana
Latest outage, problems and issue reports in Nerādmet and nearby locations:
ACT Issues Reports
Latest outage, problems and issue reports in social media:
Mohammed Salman Nalma

(@nmdsalman) reported

@ACTFibernet @ActfiberC Hi team, It is told to me that it will take 5 working day to solve SR: SR10240060231539 Not yet resolved, no one connected to me, no progress, bakwas support, waste of time,

satvij ful

(@SatishkPatri) reported

@ACTFibernet I lost my connection yesterday, raised service request ACT Fibernet Request SR10240409638282 and is expected to be resolved by 5/28/2020 06:00:00 PM. Till now there is no resolution. Please help in fixing by morning 9 am.

PUNEETH KUMAR M

(@punashdhan) reported

@ACTFibernet - so many lazy ppl in ur company.. no response to email.. tweets ... calls... ur service just sucks 😡😡

Sameera Sharma

(@SameeraSharma18) reported

@ACTFibernet no internet for the 5th time in the last 2 weeks. If you can't give reliable connections please don't get into this industry. Tired of your poor service.

محمد نطام

(@nizam1406) reported

@ACTFibernet hello team i have an issue with my account.

AR

(@ajitrakesh4) reported

Lodged a complaint regarding WiFi issues during power cut. Request Number - ACT Fibernet Request SR10240346529552. Complaint says issue has been resolved but nothing has been resolved!! Great way to resolve issues!! Fab! @ACTFibernet

ramesh akula

(@akula_ramesh003) reported

@ACTFibernet could you please resolve my internet connectivity issue at earliest. Worst internet service provider, very poor customer service.

Prashant Choudhary

(@Prashant170192) reported

@ACTFibernet pathetic, 7th time and second time this week. Every time same lie, internet in entire area is down. When I know my next flat has connection. But this time it is a final goodbye.

Ramiz Mehran

(@ramizmehran) reported

@ACTFibernet not able to use internet. Registered complaint still no resolution.

lijo

(@lijo05) reported

@ACTFibernet Please have a look in dm, our ACT internet is down since last 2 days. No resolution has been taken yet. This is really bad customer service. The field engineer is also not responding to calls. Hw long do we have to wait for internet #disappointed