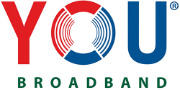 You Broadband Outage in Sinnairumbedu, Kancheepuram, State of Tamil Nādu
YOU Broadband is a category "A" ISP and India's first ISO accredited broadband service provider. You Broadband offers high-speed data and voice services through the Internet.
No problems detected at You Broadband
You Broadband problems in the last 24 hours in Sinnairumbedu, State of Tamil Nādu
At the moment, we haven't detected any problems at You Broadband. Are you experiencing issues or an outage? Leave a message in the comments section!
Most Reported Problems:
Internet

Wi-fi
You Broadband in Sinnairumbedu, State of Tamil Nādu Comments
Tips? Frustrations? Share them here. Useful comments include a description of the problem, city and postal code.
You Broadband Issues Reports Near Sinnairumbedu, State of Tamil Nādu
Latest outage, problems and issue reports in Sinnairumbedu and nearby locations:
You Broadband Issues Reports
Latest outage, problems and issue reports in social media:
Akshay

(@AkiKulkarni) reported

@shnavale @youbroadband I thought i was an **** customer to complain so much. but seeing the responses here i see that the their cust svc is indeed pathetic. we need to figure out how to escalate this to higher authorities. bcuz clearly complaining on a public social platform doesnt really bother them

Mamta Dhiman

(@MamtaDh39029270) reported

@youbroadband Putting on my views on youbroadband wifi policy. I have been existing customer since last 3 years. But now when I have requested for shifting of connection within the same area. It's been 1 week I am calling daily but not getting it done. It has pathetic service.

Mayur Vyas | B2B Marketer

(@mayurvdigital) reported

@youbroadband i am from Ahmedabad one of your sales rep Shaileshkumar nai, has been in touch with me from past 3 days and my new internet connection is still pending. your ahmedabad team sucks

Gaurav Mishra

(@mishrawrites) reported

@youbroadband You guys are not concerned about new business at all. I called, wrote, website sign up & at least 7-8 follow ups in past 2 months. Every damn time your execs read a script and nothing after that A New Connection Guys. Businesses are dying to get one in this pandemic

Madhubabu

(@Madhubabu733) reported

from Medchal Malkajgiri, Telangana

@youbroadband Worest service.lost my service 07-05-2021,,8:30 am around. Complained daily 5 times..still no response from technical team.even multiple times I was called, local technical team person Santhosh,num:9154946470. #youbroadband Account num:1880734

bhargavnarola

(@bhargavnarola) reported

@TRAI @youbroadband Respected Telecom Consumers Protection and Redressal of Grievances Regulations, Since last 5 days my internet is not working. I have register complain since around 5days. Provider : youbroadband . Complain number : 2021050711746

innocent Parth patel

(@InnocentPatel) reported

@youbroadband your work and services are pathetic !! Customer care is also not goving response!! If you can't do work than don't take advance!! In this world full of speed you will not be able to go more like this

bhargavnarola

(@bhargavnarola) reported

@youbroadband everyday is not easy to work with mobile internet. I have online business and my broadband connect is not working since last 5 days. user id : nd191p Kindly resolve internet connectivity problem as soon as possible. #worstservice

bhargavnarola

(@bhargavnarola) reported

@youbroadband technician is not technically well. Technician come and go without resolve issue. and it's behaviour is very very bed #worstservice

bhargavnarola

(@bhargavnarola) reported

@youbroadband Since Last 5 days My internet is not working. I am call more than 50 time to customer care but did not response my complain. Same answer everytime. userid: nd191p .#worstservice