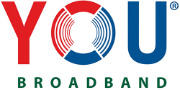 You Broadband Outage in Ellamilli, West Godāvari, State of Andhra Pradesh
No problems detected at You Broadband
If you are having issues, please submit a report below.
YOU Broadband is a category "A" ISP and India's first ISO accredited broadband service provider. You Broadband offers high-speed data and voice services through the Internet.
You Broadband problems in the last 24 hours in Ellamilli, State of Andhra Pradesh
The following chart shows the number of reports that we have received about You Broadband over the past 24 hours from users in Ellamilli and near by areas. An outage is determined when the number of reports are higher than the baseline, represented by the red line.
At the moment, we haven't detected any problems at You Broadband. Are you experiencing issues or an outage? Leave a message in the comments section!
Most Reported Problems:
Internet

Total Blackout

Wi-fi

E-mail

Phone
You Broadband in Ellamilli, State of Andhra Pradesh Comments
Tips? Frustrations? Share them here. Useful comments include a description of the problem, city and postal code.
You Broadband Issues Reports Near Ellamilli, State of Andhra Pradesh
Latest outage, problems and issue reports in Ellamilli and nearby locations:
KUPPILI. HEMANTH

(@hemansterxops) reported

from Ellamilli, State of Andhra Pradesh

@youbroadband Ac no 1910735, Name. N Charitha Sai, Issue not resolved,complaint registered with reg mobile 7702461910. No proper response from customer care or local engineer. When trying to lodge issue through app it always shows there is no service engineer. Plz resolve.
You Broadband Issues Reports
Latest outage, problems and issue reports in social media:
Ketan Joshi

(@jshketan) reported

@youbroadband what pathetic customer service. My broadband connection is down for past 5 days and none of your executives and area managers are responding. Escalated to nodal poc, no response.. No ETA. Office work getting affected.. Negative stars ✨ for your service..

Swapneel Dabholkar

(@Neel_Dabholkar) reported

@youbroadband -Undoubtedly the worst platform of #Vodafone. The internet has been down for the last 6 days. The agent says they have escalated the issue on every call(7 calls so far). They don't reply on emails or accept complaint via app. #Pune #youbroadband @consumercourtin

gaurav mevada

(@GMevada) reported

@youbroadband Hello team, My wifi is not working for last 4 days. My username is: gauravmrjt I had filed a compaint#2022081309483 I had multiple followups by calling Mr. Sameer and Mr. Shailesh Talavia. They ade giving silly reasons that it can not be fixed due to rain. Help me

Rahul P. Bhojani

(@RahulPBhojani1) reported

from Rājkot, State of Gujarāt

@youbroadband network is very poor and not good service

nameless

(@Tanmay_Br) reported

@WeekendInvestng @reliancejio Same thing with @youbroadband . No backup power at relay points / repeaters. Power down internet down🤦🏻

Shiv Chaudhary 🇮🇳#ApeArmy

(@rudraxgaming) reported

@Vibhhorr bro trust me . airtel is best in ahmedbad. in last 1 year never faced any issue. ping is good. i play variety of games never had any packet loss issue. i have also used youbroadband and gtpl. they are worst.

Keyur_adhiya

(@adhiya_keyur) reported

@youbroadband No internet connection since last 2 days. Complaint registered. No resolution in entire day. Please resolve urgently. #Youbroaddband

keyur dhameliya

(@keyurdhameliya1) reported

@youbroadband kindly resolve my issue i paid for 40 Mbps and greeting o less then 10 MBPS I COMPLAINT FREQUENTLY ON YOU APP..BUT COMPLAIN RESLOVED ON APP NOT ON GROUND BASED .... MY ID IS khd66a .. If this happens continue. Customer can option for jio fiber....

Jalpesh Patel

(@Ad_Jems) reported

@youbroadband from last 3 days your internet not working at my home and 4 time call to customer service, but they always tell me "puri shayta kardi jayegi". 3rd class service of your internet service. Till now no any technician come.

GaMeOvErTheOG

(@gameovertheog) reported

@youbroadband As usual, no response, even after 50hrs+. facing net issue 2nd time in 30 days. 1st time, you wasted 10 days to resolve... now 2nd time, already 2days gone. How about compensation and solving?